Smarter Faster Revolution: UNC Chapel Hill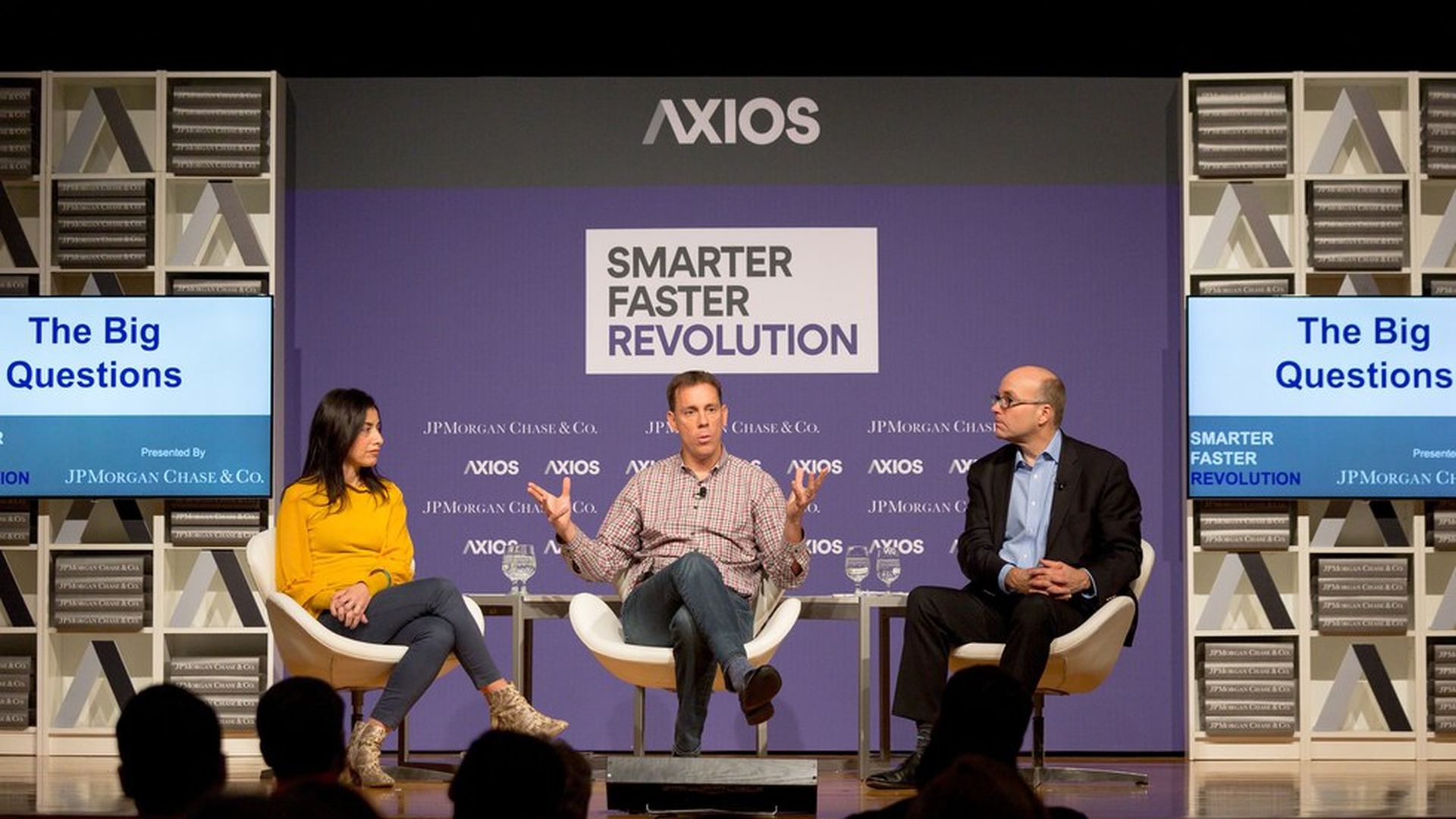 Axios' Mike Allen and Jim VandeHei launched the Smarter Faster Revolution college tour this afternoon at UNC Chapel Hill at an event presented by JPMorgan Chase & Co.
Jeff Immelt, Former Chairman and CEO, General ElectricT.H. Anthony Foxx, Former Secretary, U.S. Department of Transportation Ali Marano, Head of Technology for Social Good, Diversity & Inclusion, JPMorgan Chase & Co.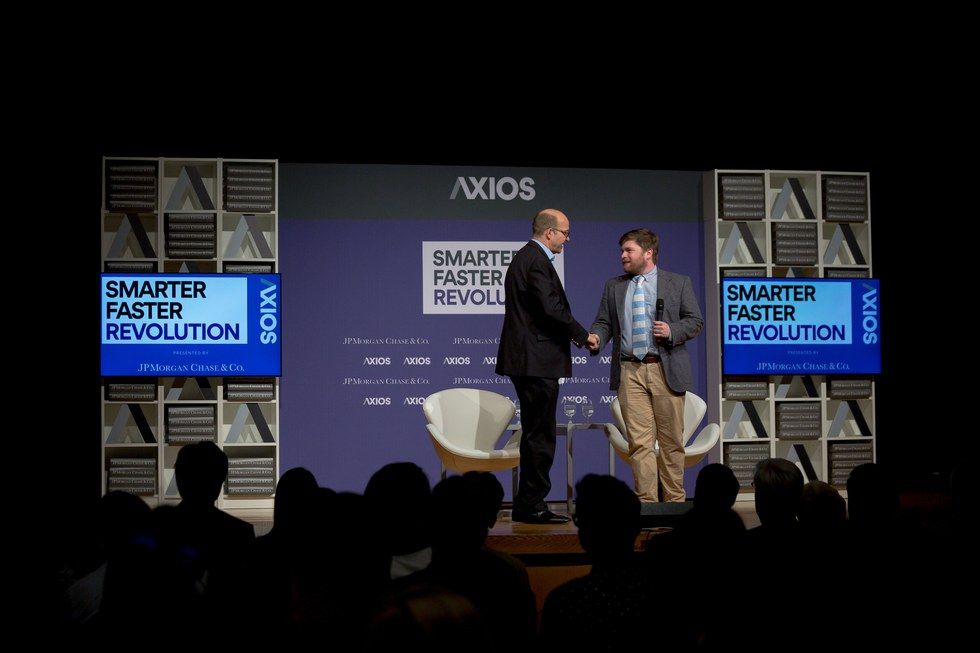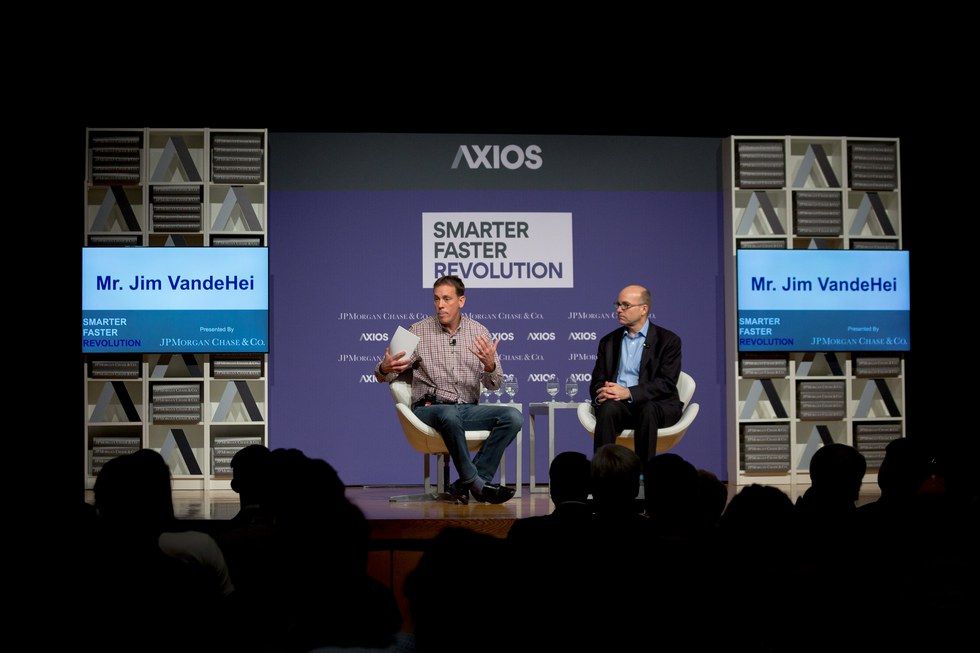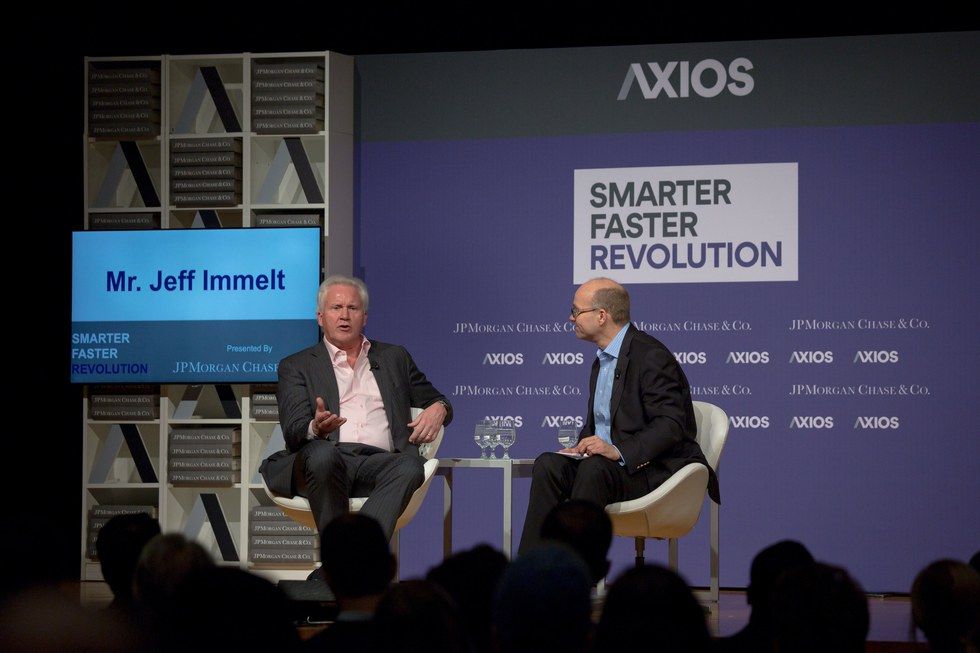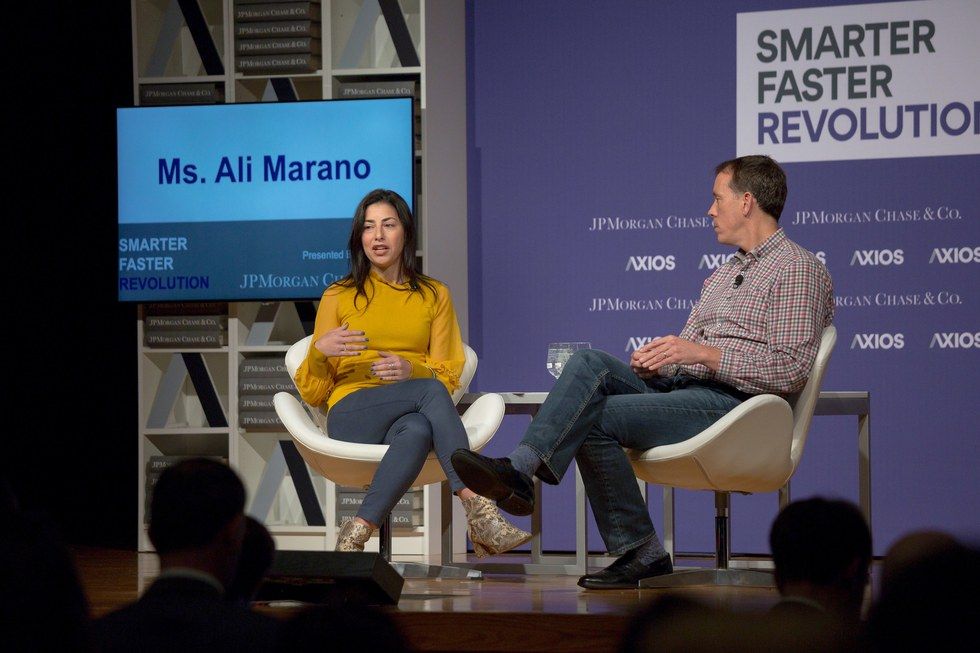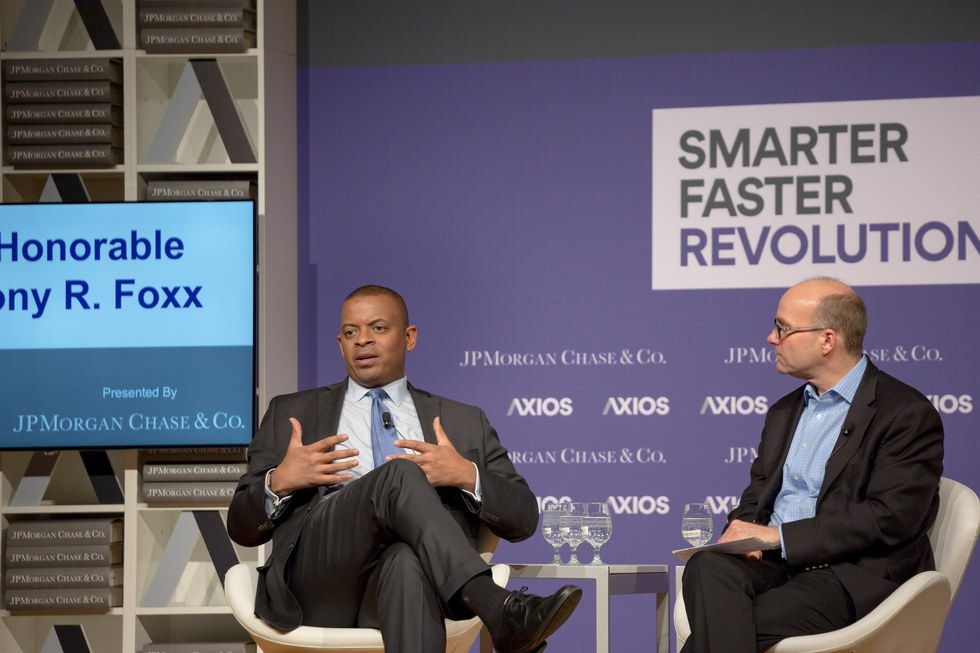 Foxx says that America's future is a driverless one. "It's inevitable."
Lauren Olinger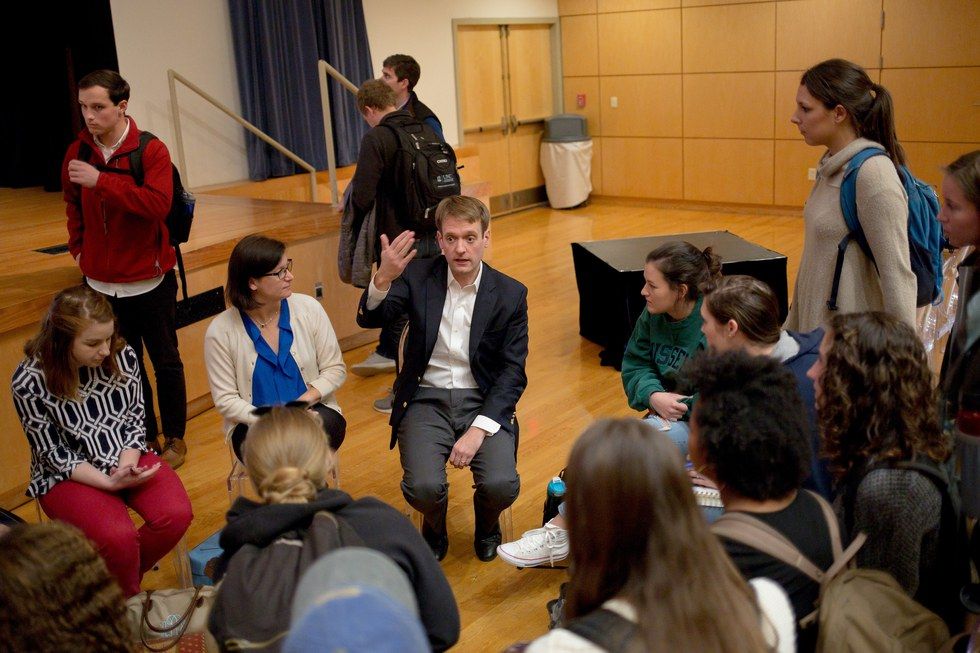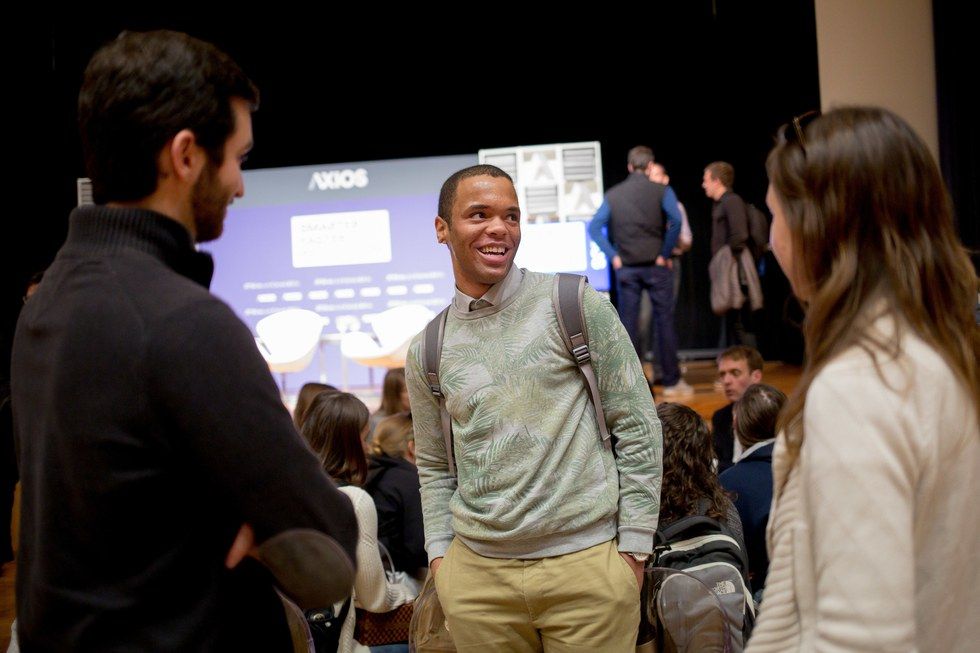 Some Tar Heels who just got Smarter Faster.
Lauren Olinger
Next stop, the University of Michigan.
Go deeper