Axios360 & NBC News: Energy in 2017
"Meet the Press" moderator Chuck Todd and Axios CEO and Co-Founder Jim VandeHei sat down for an exclusive discussion on energy policy priorities with:
The Honorable Rick Perry, United States Secretary, Department of Energy
The Honorable Maria Cantwell, United States Senator, Washington
Thank you to the American Petroleum Institute for sponsoring this event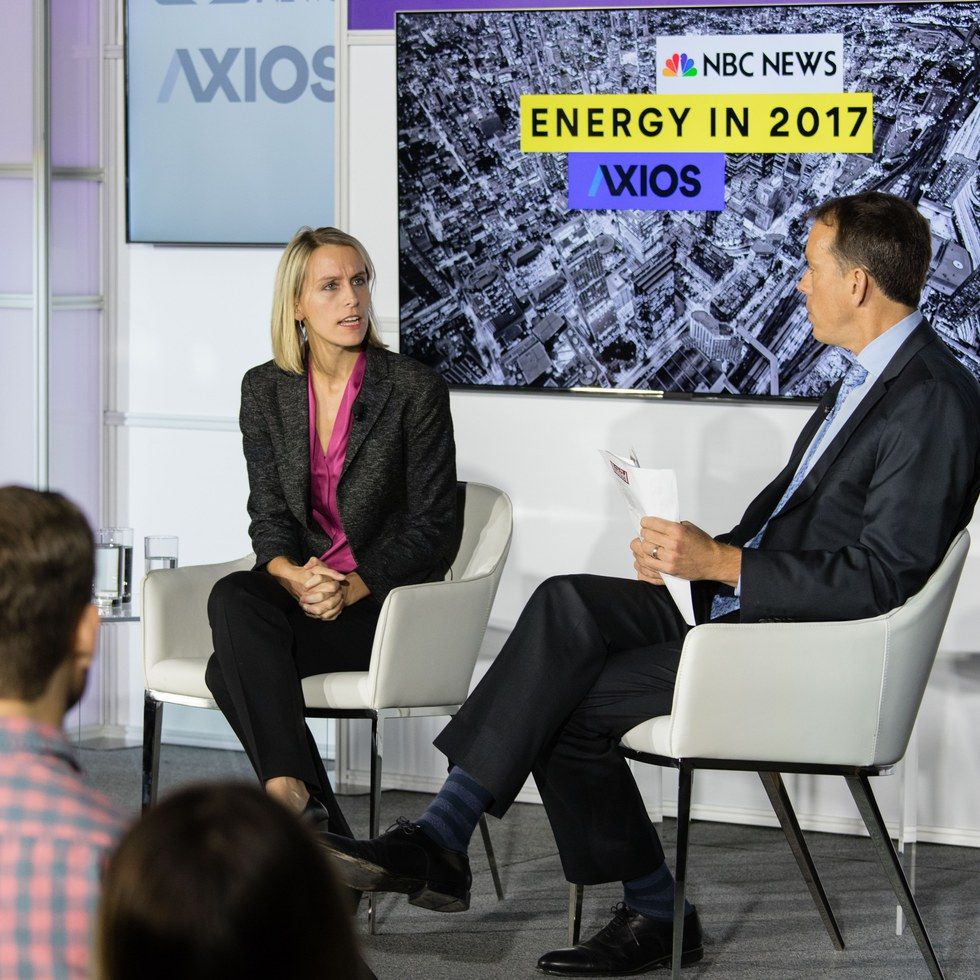 Axios Energy Reporter Amy Harder kicks off the event saying there is "trouble in paradise" with this administration's energy policy.
Chuck Kennedy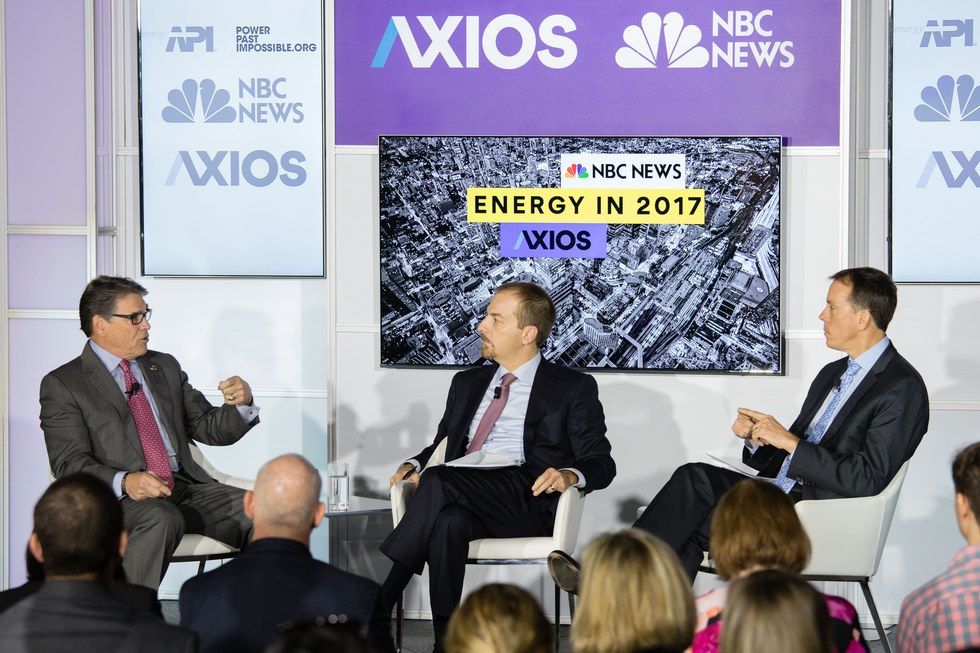 Secretary Perry makes headlines saying fossil fuels can help prevent sexual assault.
Chuck Kennedy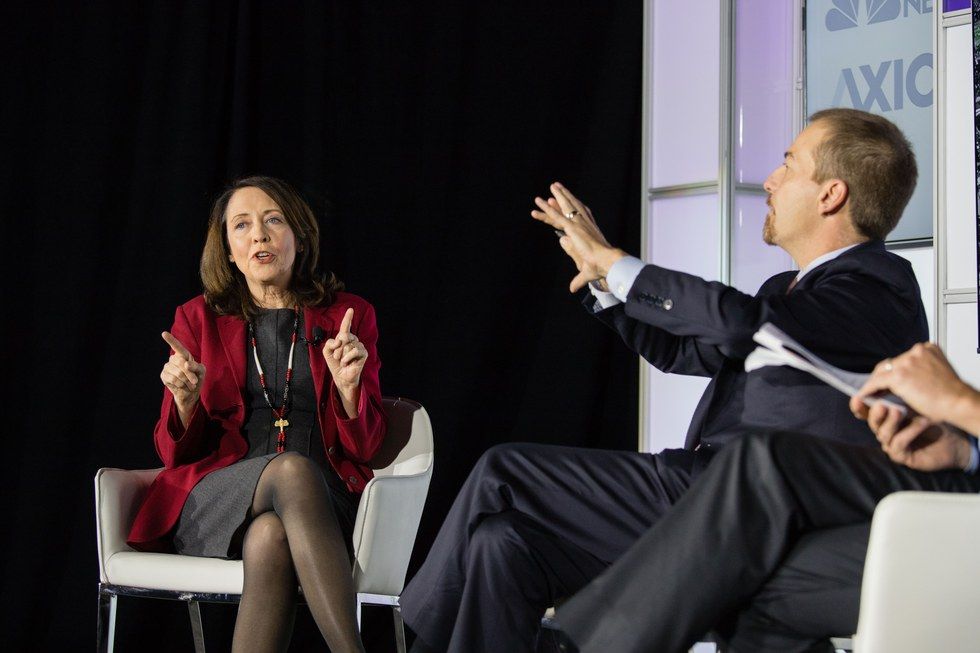 Senator Cantwell calls tech companies "innovation juggernauts" that lead the market on renewable energy.
Chuck Kennedy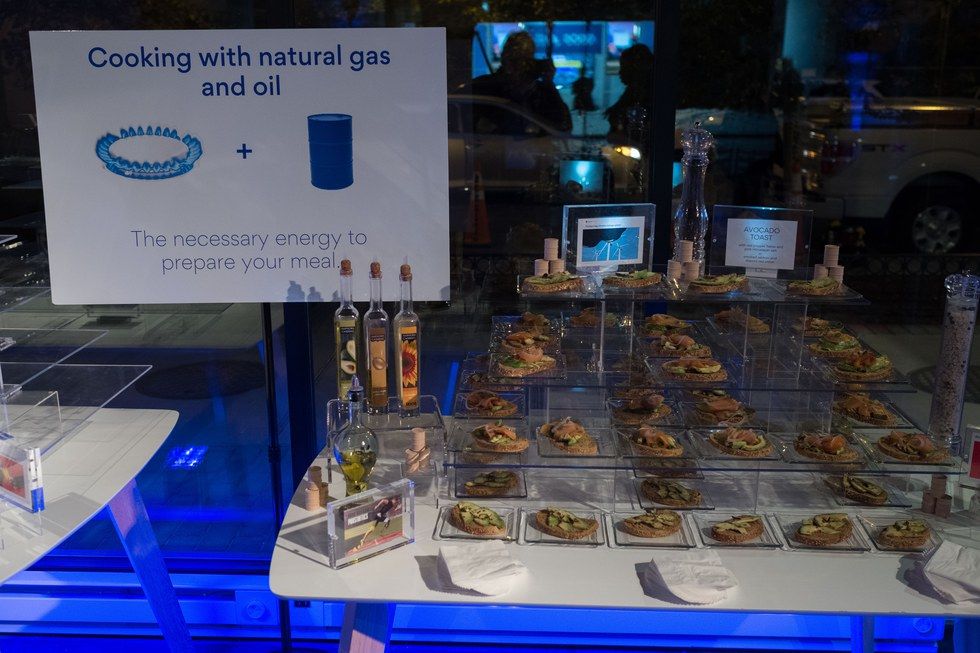 Go deeper