An amazing life lesson from Oprah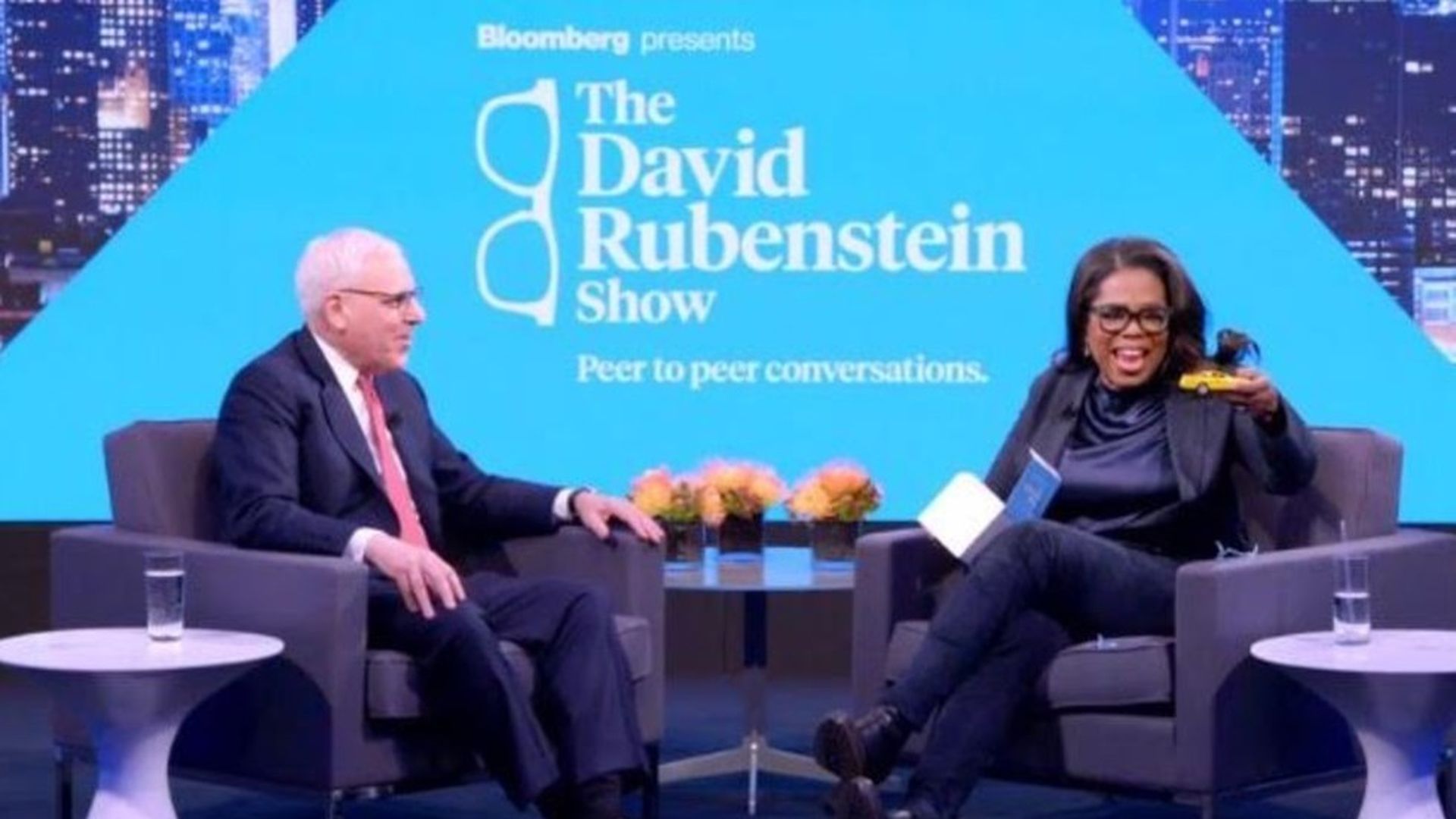 One of the best launches in TV last year was Bloomberg Media's "The David Rubenstein Show: Peer-to-Peer Conversations," starring the philanthropist and Carlyle Group co-founder and co-CEO, who had developed the unexpected sideline of conducting fascinating, funny onstage interviews with the intriguing and powerful.
Season 2 launches today with Rubenstein sitting down with Oprah Winfrey — cleverly enough, in front of a live audience.
Per Bloomberg: "Future episodes capture him travelling the country to speak with Duke men's basketball head coach Mike Krzyzewski, JPMorgan Chase CEO Jamie Dimon, Morgan Stanley CEO James Gorman, Former CIA Director David Petraeus, and Nike co-founder Phil Knight."
Here's what Oprah told David — including a life lesson I'm going to take to heart:
"I've never been to a therapist, but I paid attention all those days on the show."
"At the end of the day, whether you are interviewing me or I get to interview you, whatever your profession is, wherever you are in your life, in your relationships, every person that you encounter, every experience, the person wants to know: Was that OK? Was that OK? And what I started to hear was that what people are really saying is: Did you hear me? Did you hear me? And did what I say mean anything to you?"
"I would say the word for me now is: I'm content. I'm not just relaxed, I am content. Because I know a lot of rich people who are not happy. But I am not one of them. (LAUGHTER) I am one of the happiest rich people you are ever going to see."
See the episode here beginning at 8:30 a.m., and on Bloomberg TV tonight at 9.
Go deeper