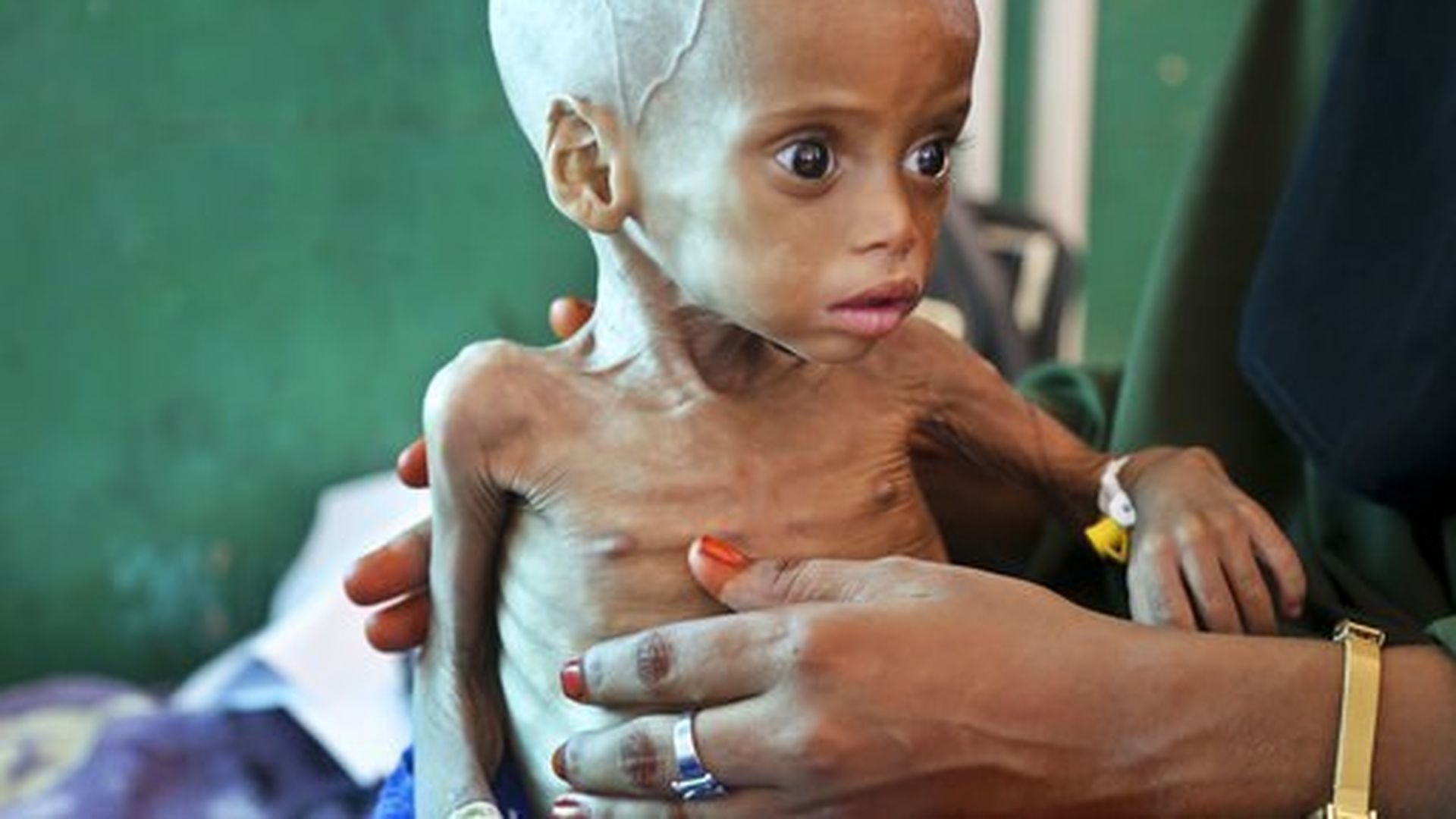 "20 million at risk of starvation in world's largest [humanitarian] crisis since 1945, UN says," by CNN's Faith Karimi:
The scope: "UN humanitarian chief Stephen O'Brien pleaded with the world to come to the rescue of Kenya, Yemen, South Sudan and Somalia. 'We stand at a critical point in history. Already at the beginning of the year we are facing the largest humanitarian crisis since the creation of the UN'" in 1945.
Terror group stealing food: "The drought, impending famine and the presence of terrorist group Al-Shabaab have left [Somalia] and its people in a desperate situation ... "Al-Shabaab blocks the roads, there is no access for food aid, the Shabaab steal food.
The numbers: "In Somalia, more than 6 million people are in need of food assistance -- more than half the population. ... In neighboring Kenya, more than 2.7 million people are at risk of starvation, and that number could go up to 4 million by next month ... South Sudan, where a famine was recently declared, has more than 7.5 million people in need of assistance -- more than half of whom have been displaced ... in Yemen, more than 7 million people are severely food insecure."
More details in the full UN statement.
Go deeper