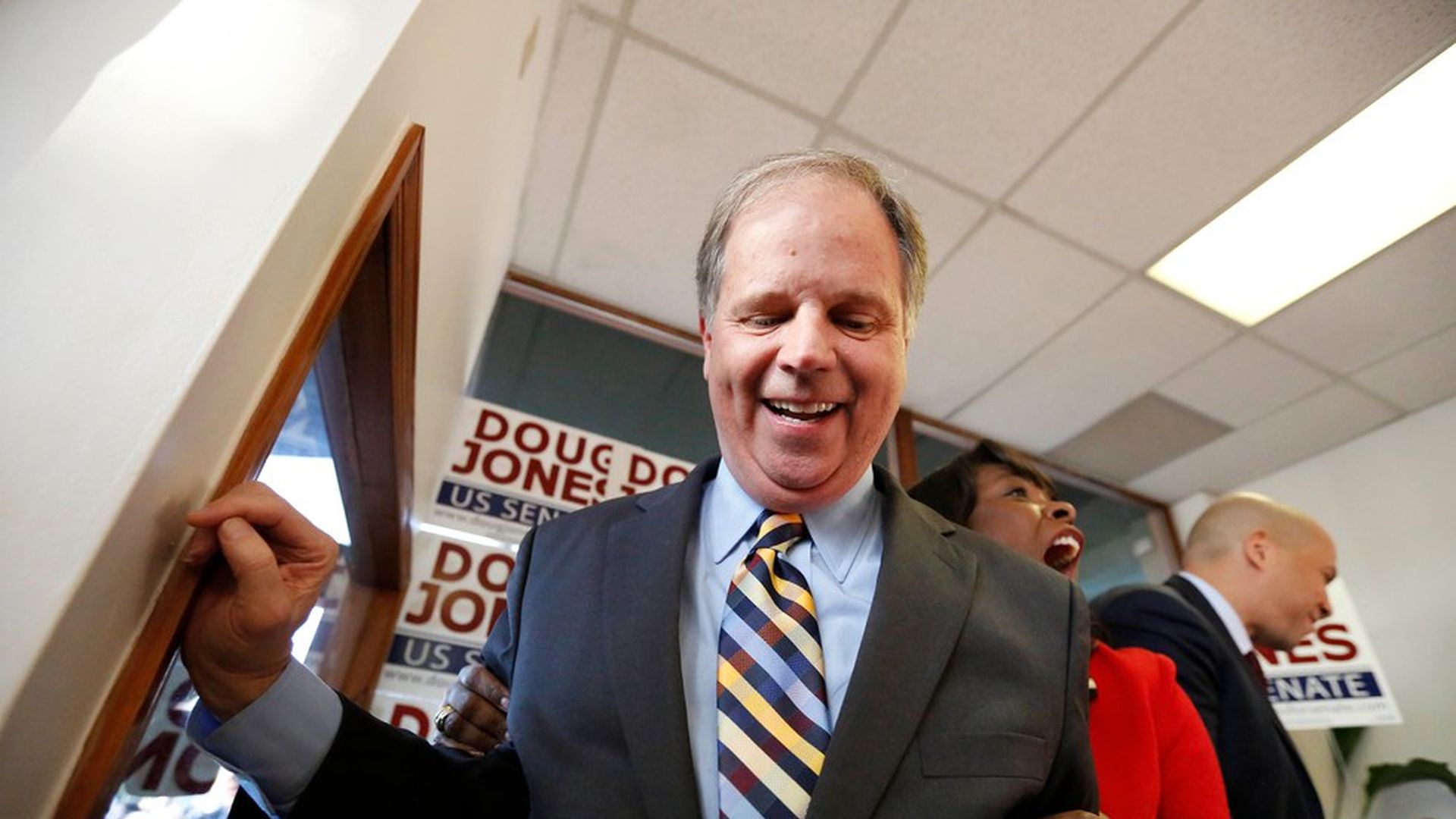 Doug Jones is an attorney and the Democratic nominee for Senate in Alabama. This is his first run for office.
Platform: He supports leaving the Affordable Care Act as is, overhauling the criminal justice system, investing in education, raising the minimum wage and strong civil rights protections.
Supporters: Barack Obama, Democratic National Committee, Republican Sen. Jeff Flake
Background:
He was nominated to U.S. district attorney in 1997.
Jones most famously and successfully prosecuted two KKK members for their role in the Birmingham church bombing in 1963. This has won him almost 90% of black voters in Alabama, according to the Washington Post.
Go deeper