4. Trump unlikely to bend on gun control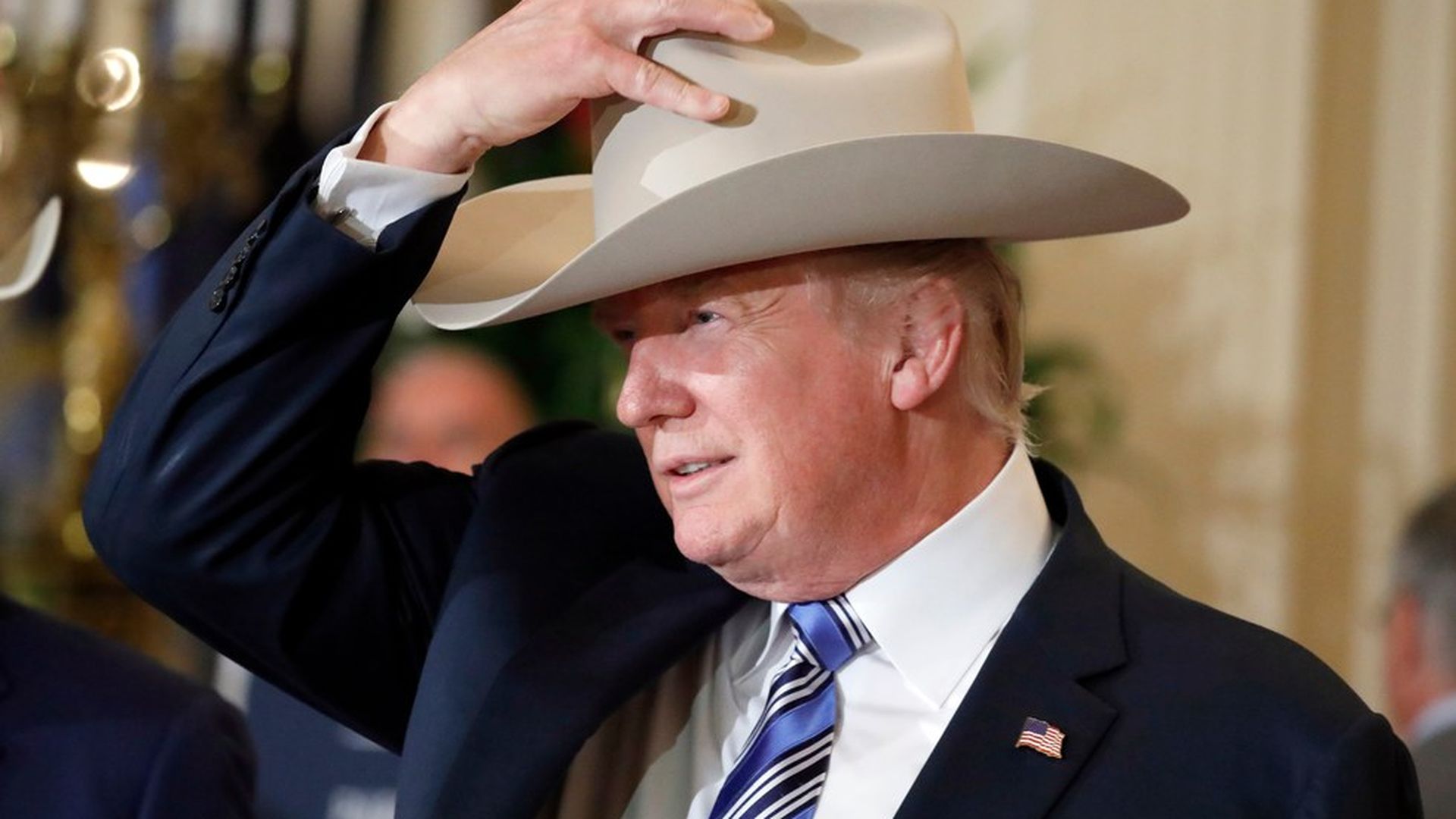 President Trump, who says he's a defender of gun ownership rights, faced mounting pressure to address gun control issues after the recent mass shootings Las Vegas and Texas. And many were unsure how he'd resist it — especially after showing he is open to bipartisanship by striking a debt limit deal with Chuck Schumer and Nancy Pelosi.
But Trump's allies, both inside and out of the White House, have said they can't imagine Trump bending to a Chuck-and-Nancy deal on gun control. Former Trump adviser Roger Stone told Axios' Jonathan Swan: "Base would go insane and he knows it." And Steve Bannon went so far as to say such a deal is "Impossible: will be the end of everything." Here's why:
He owes too much to the NRA and its supporters
He feels closer to the NRA than just about any outside group.
He believes his un-nuanced support for the Second Amendment was crucial to his election victory.
He's been instinctively allergic to Democrats who argue for gun control in the immediate aftermath of mass shootings.
Go deeper