Zuckerberg's 30-state Facebook tour stokes political speculation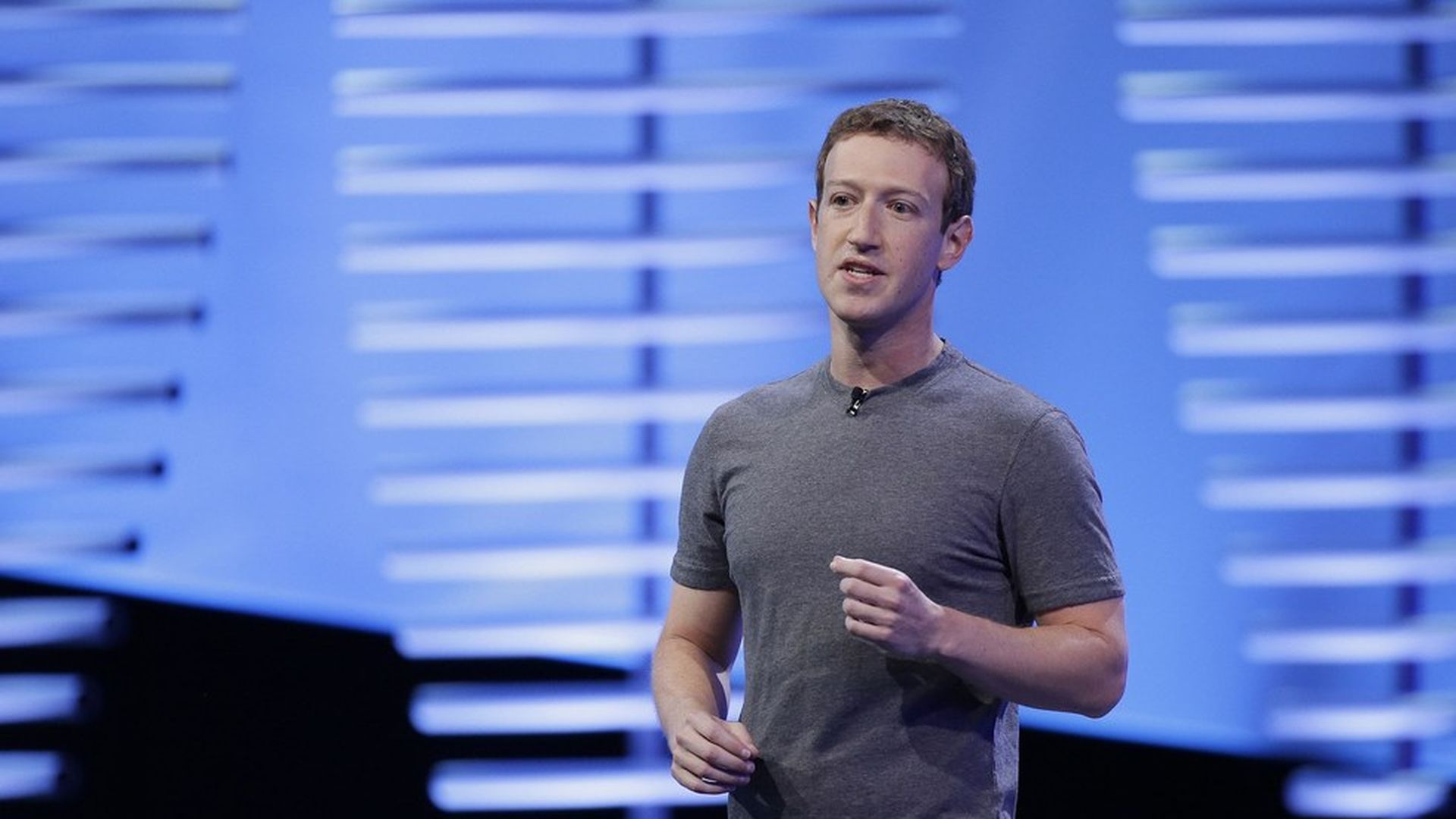 Facebook CEO Mark Zuckerberg takes on a relevant challenge each year. For instance, in 2010 he learned Mandarin after China banned FB from its lucrative market. For 2017, Zuckerberg plans to travel to 30 states in the next 12 months.
Why now? To better understand how technology is shifting Americans and the world around them. Zuckerberg said technological innovations have "created many benefits, but for a lot of people it has also made life more challenging."
Between the lines: In 2016, a year Zuckerberg describes as a "tumultuous," the social network faced accusations of political bias, inflating marketing metrics, and facilitating the spread of fake news. All three put the spotlight on the Facebook's shortcomings and a global populist movement fueled in part by people taking advantage of Zuckerberg's platform.
Quick take: The proposed trips also stoke speculation Zuckerberg might be plotting a run for political office. Last year it was revealed that he'd pushed his board to let him serve in government without losing control of the company.
Go deeper