Youngest ever double-hand transplant a success, doctors say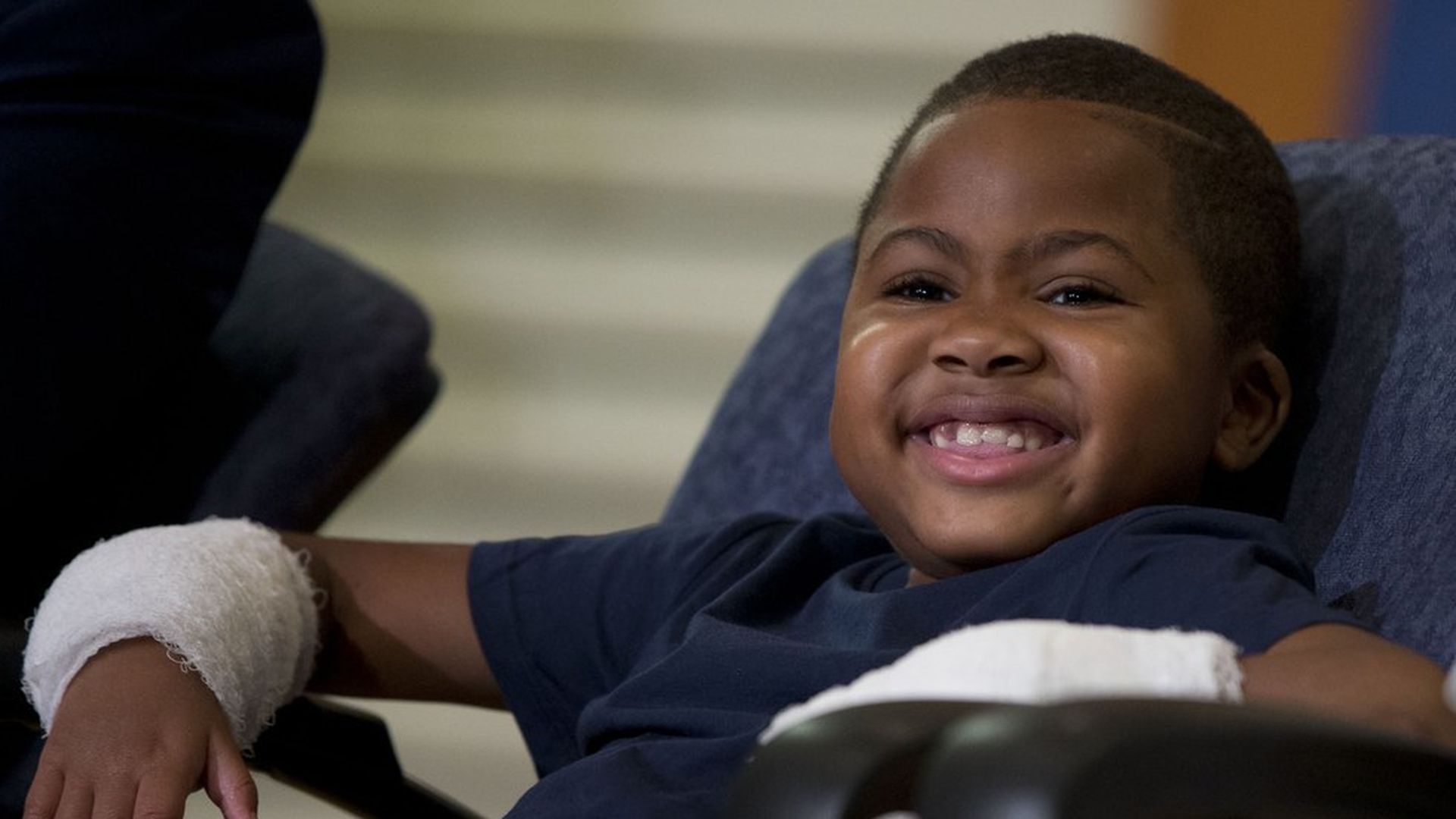 Zion Harvey, now 10 years old, made medical history when he was given new hands through a double-hand transplant two years ago. As the youngest patient to ever have the procedure, doctors told the BBC that they are amazed by Zion's recovery and believe the knowledge gained from his success will allow other young children to benefit.
Medical tests, as described in The Lancet Child and Adolescent Health journal, show that his brain now recognizes the transplanted hands as his own, enabling Zion to write, feed, and dress himself, as well as grip a baseball bat.
The key finding: The discovery reveals that the brain is still able to communicate with new body parts, despite their absence "during a developmental period of rich fine motor development between the ages of two and eight years," Lead Surgeon Dr. Scott Levin said last year, as cited by the BBC.
Go deeper