Yemen, overrun by ISIS and al Qaeda, suffers a "slow death"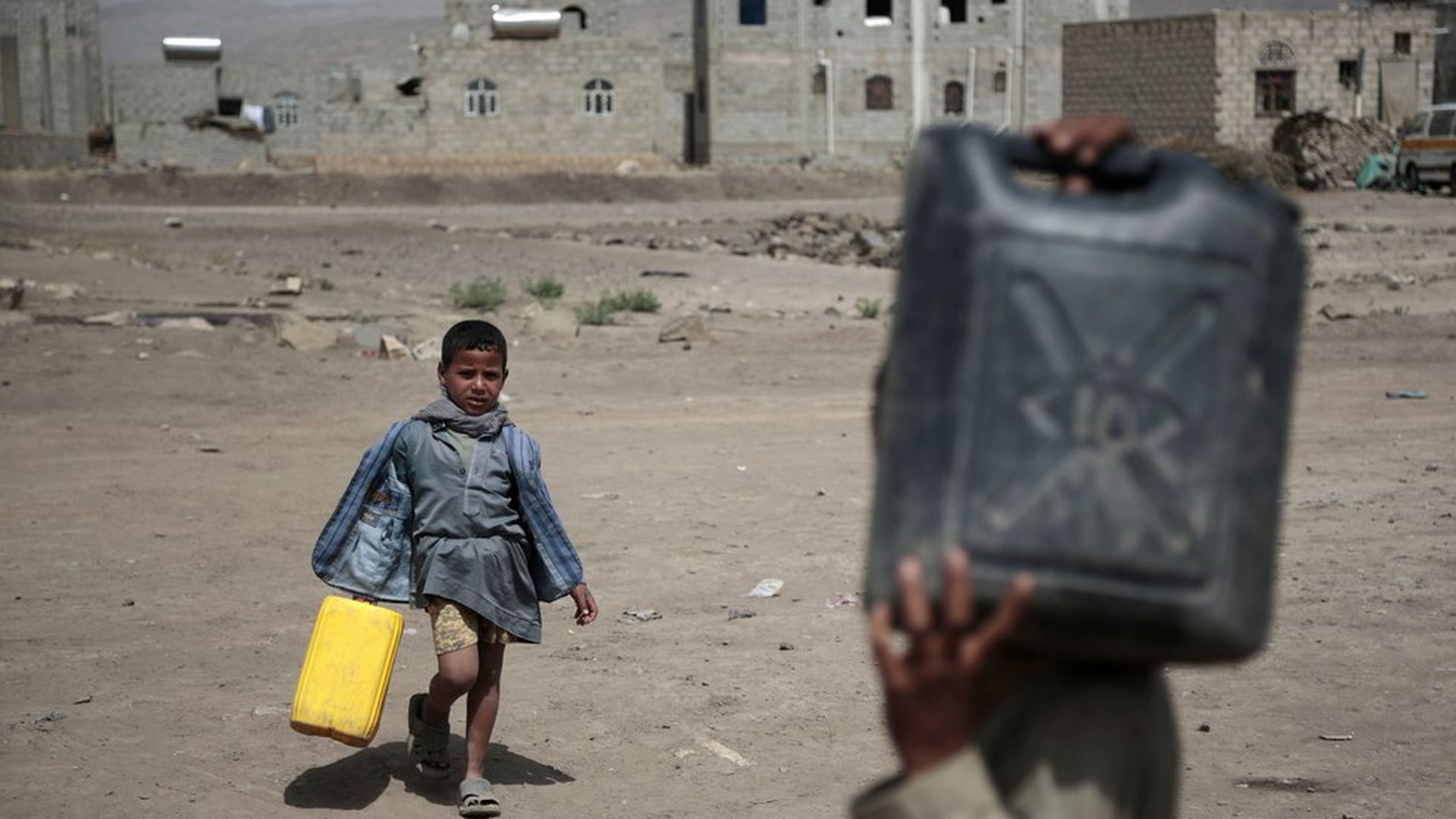 "The world's worst humanitarian crisis" is in Yemen, overrun by ISIS and al Qaeda, adjacent to Saudi Arabia in the tip of the Arabian Peninsula, across from the Horn of Africa. Text with a New York Times graphic that's worthy of your click:
"Repeated bombings have crippled bridges, hospitals and factories. Many doctors and civil servants have gone unpaid for more than a year. Malnutrition and poor sanitation have made the Middle Eastern country vulnerable to diseases that most of the world has confined to the history books.""The United Nations [last month] called the situation the world's largest humanitarian crisis, with more than 10 million people who require immediate assistance.""In just three months, cholera has killed nearly 2,000 people and infected more than a half million, one of the world's largest outbreaks in the past 50 years.""If infection numbers continue to rise, researchers fear that the cases could ultimately rival the largest outbreak, in Haiti, which infected at least 750,000 people after a devastating earthquake in 2010.""'It's a slow death,' said Yakoub al-Jayefi, a Yemeni soldier who has not collected a salary in eight months, and whose 6-year-old daughter, Shaima, was being treated for malnutrition at a clinic in the Yemeni capital, Sana."Why it matters: "As the state fails, 'the manifestation of that now is cholera, but there could be in the future other epidemics that Yemen could be at the center of.'"
Go deeper