Workplace safety conditions become a partisan issue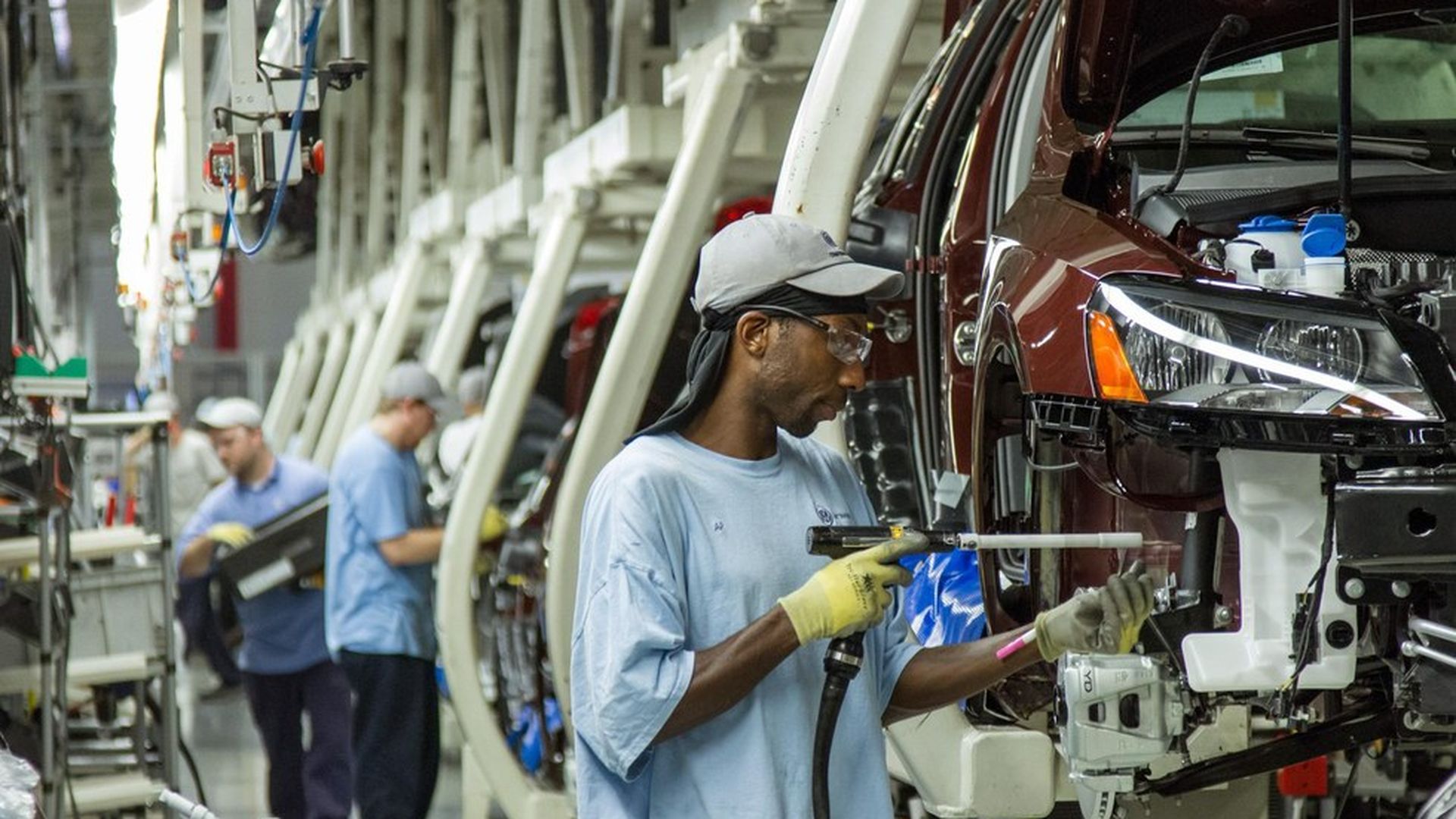 The Trump administration hasn't named a replacement for the Occupational Safety and Health Administration (OSHA) chief. And Trump's budget proposes eliminating two key programs that ensure worker safety, specifically through OSHA. This all suggests that worker safety could change under Trump, per NYT.
What's changing:
Lowering exposure to beryllium in the workplace. The Obama administration introduced a rule (that had been crafted over nearly 40 years) to reduce exposure to beryllium, a chemical element that has caused "Chronic Beryllium Disease," a type of bacterial lung disease that kills approximately 100 people each year. Just weeks ago, as this was set to go into effect, OSHA introduced amendments that would allow some industries to exempt from the rule.
Lowering exposure to silica. The safety agency put another Obama-era rule on hold, which worked to reduce workers' exposure to the mineral silica, which has been linked to cancer and Silicosis, a debilitating lung disease. Reporting workplace injuries. OSHA "delayed action on a rule that would require employers to electronically report workplace injuries so that they can be posted for the public," per NYT.Eliminating the Chemical Safety Board. Trump's budget proposes eliminating this program, which looks into accidents that occur in chemical plants.Eliminating OSHA grant program. The budget proposes ending this program, which "provides training in industries with high injury or fatality rates and workers who do not speak English well."What they're saying: "The President and his administration care very much about worker safety, but believe the Obama administration's approach was counterproductive, and we think we can do better," a WH spokesman told NYT.Why it matters: It has been known for decades that exposure to these respiratory hazards (beryllium, silica, etc.) is linked to disabling, sometimes fatal, diseases. Rolling back Obama-era rules that tried to hold companies accountable for worker safety could result in dangerous workplace conditions.
Go deeper