With too few cyber experts, a firm proposes a bot to fill the gap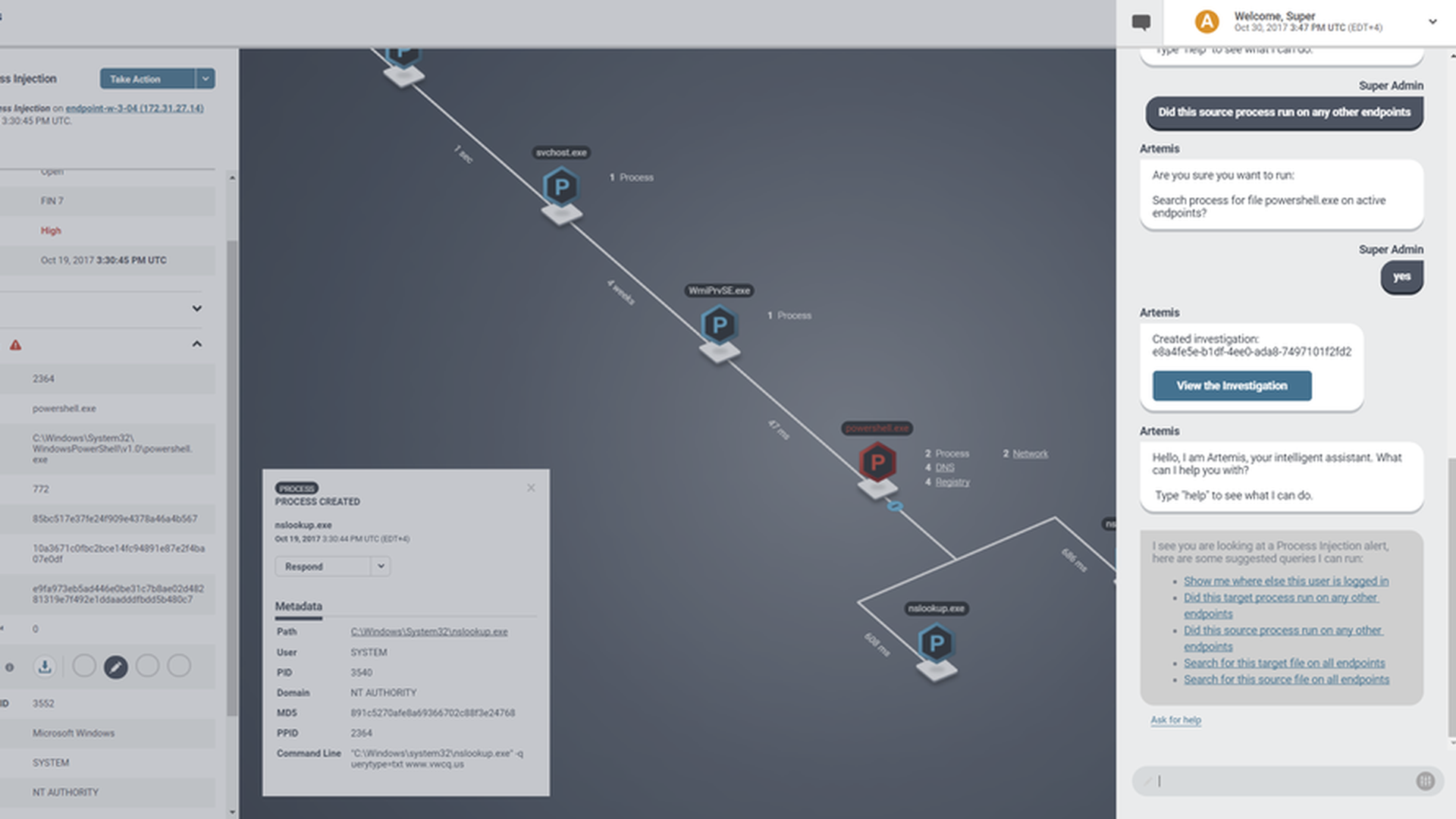 With Russia, China, Iran and North Korea on the loose, experienced and knowing cyber-security hands are among the world's most sought-after workers. The trouble is that there are not nearly enough of them — estimates are that the U.S. alone could use 200,000 more cyber experts to protect the country's private and public computers. And half or fewer of those applying are not qualified, according to a survey by ISACA, an industry association.
Meet Artemis, an intelligent chatbot launched this year by Endgame, a Virginia-based cyber security firm that has worked most closely with the U.S. intelligence agencies.
Why it matters: Hyrum Anderson, Endgame's lead data scientist, says Artemis (screenshot above) is a shortcut to closing the gap between inexperienced "Tier 1" computer analysts and top-flight but comparatively few "Tier 3" professionals, who know the field.
The volume of potentially malicious alerts is "staggering, so a real threat can be lost in the noise," Anderson tells Axios.
But by typing questions using natural English into Artemis, a relatively new cyber security analyst can conduct a sophisticated investigation of a vast computer system. "Our customers are trying to protect their systems with limited resources," he said.
Be smart: The yawning shortage of professionals, propelled by a wildly active hacking community — such as BadRabbit, the most recent ransomware attack — is global. There will be 3.5 million unfilled cyber-security jobs by 2021, forecasts CyberSecurity Ventures, an industry newsletter. The labor shortage includes the West and on into India, Japan and China.
Go deeper