With D.C. AWOL, mayors improvise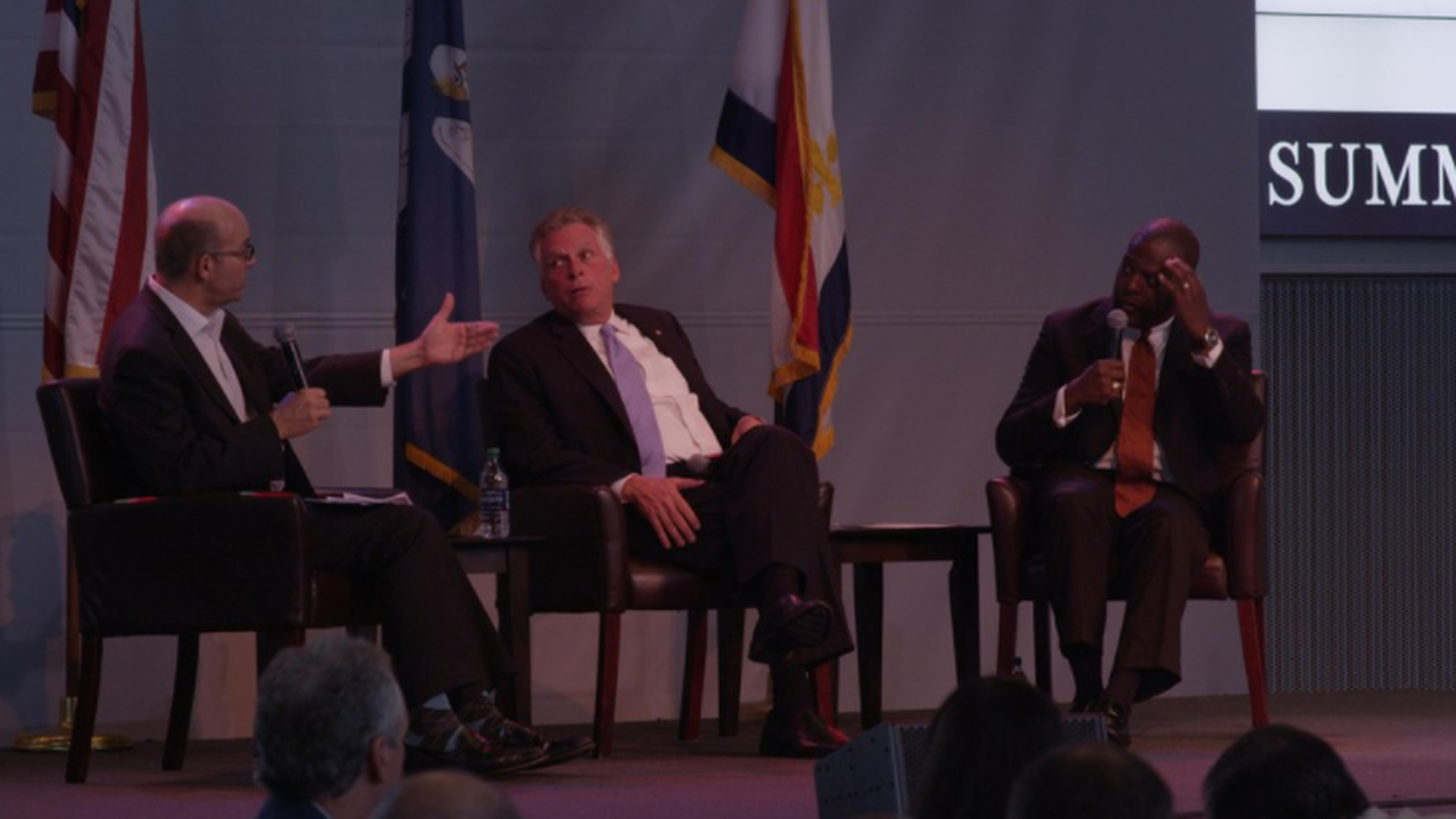 Hap-py Friday from the Big Easy. As part of our effort to get you beyond the bubble thinking and make you aware of the most important trends and innovations, Axios is partnering with the U.S. Conference of Mayors for the next year. I'll be traveling the country, and sharing what I'm learning.
At a time when people hate politicians, many top mayors are popular. At dinner last night at the U.S. Conference of Mayors summer leadership conference in New Orleans, I realized a big reason why:
Faced with persistent problems, they have no choice but to attack a lot of things a dysfunctional federal government can't or won't.
This includes global warming, homeland security and the exploding opioid crisis — three things better attacked broadly at the federal level.
Some of the nation's leading mayors told me that they're giving up on Washington for many of their needs. This has forced new creativity, often turning to philanthropies and big corporations, to help fund their plans.
Some insights from New Orleans:
New Orleans Mayor Mitch Landrieu, president of the U.S. Conference: "Mayors ... can actually create national policy, and you do not have to wait on the federal government. ... If one of your friends doesn't show up, you just gotta keep going. And I think that's what mayors and governors are doing."
Columbia, S.C., Mayor Steve Benjamin, the group's vice president: Getting things done "requires we drag our federal officials" along. He said that while frustrated with D.C., he can't give up because so many constituents depend on federal help.
Benjamin also said local officials need more of "a seat at the table" in Trump's opioid response.
Go deeper ... Axios' Shannon Vavra is also on-scene with the mayors, and posted on ...
My conversation with Virginia Gov. Terry McAuliffe and Columbia Mayor Steve Benjamin.
Plus a debate on "The Future of Cities" with Marc Morial of the National Urban League; Jim Anderson of Bloomberg Philanthropies; and Peter Scher, chair of the Washington region and Head of Corporate Responsibility for J.P. Morgan Chase & Co.
Go deeper