Wind company plans offshore project with Tesla batteries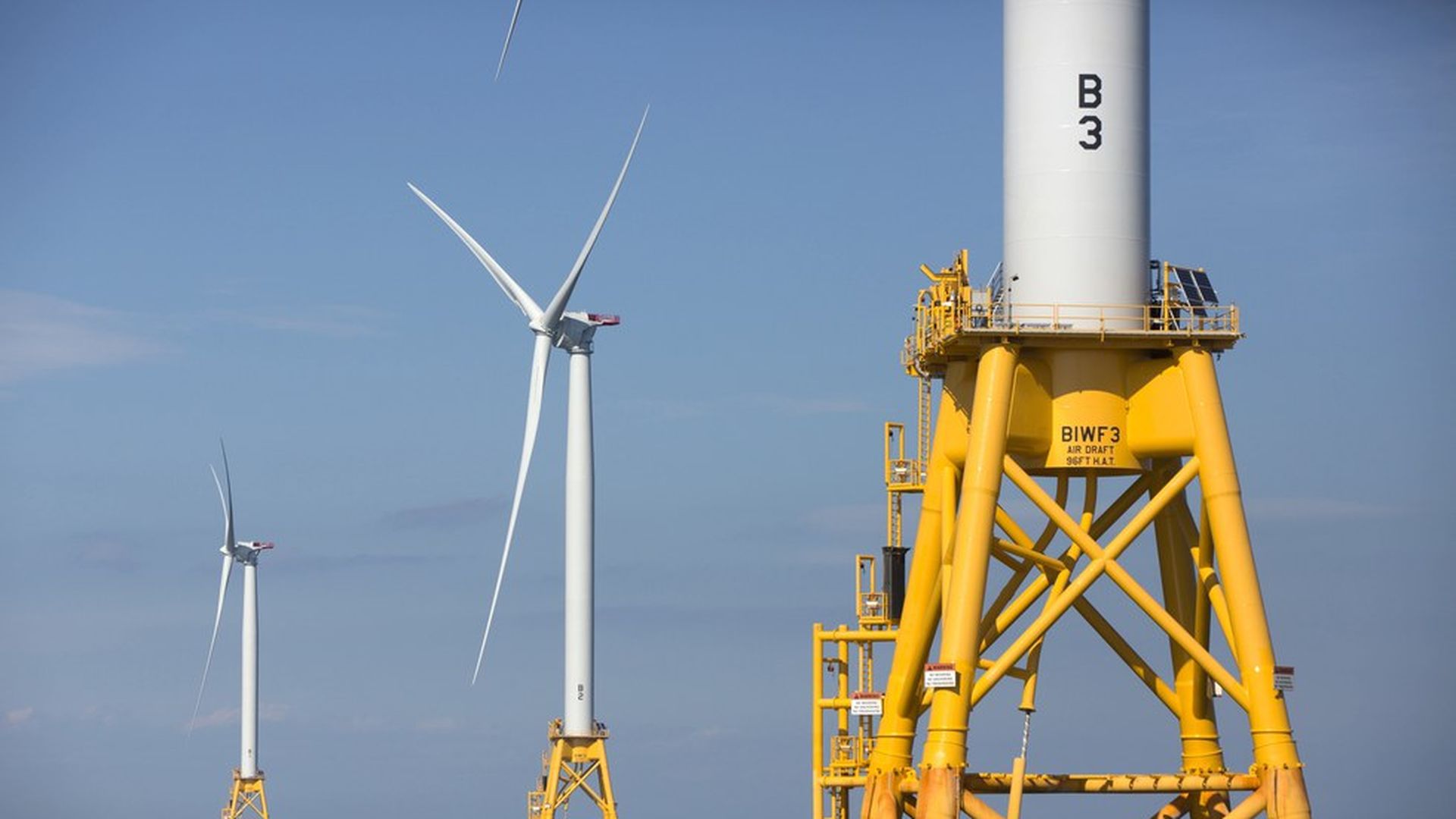 Deepwater Wind is proposing a 144 megawatt project off the Massachusetts coast that would also have 40 megawatt-hour battery storage system provided by Tesla. The project, if approved, would begin construction in 2022 and start operating in 2023.
How it works: Combining storage with solar and wind projects helps to deploy more renewables onto the grid by creating flexibility to provide energy from intermittent resources when it's most needed.
Why it matters: If built, it would be the world's largest combined offshore wind and energy storage project, according to Deepwater Wind.
Still not a player: While there are several projects planned, for now the U.S. remains a bit player in the global offshore wind market that's currently dominated by European projects. Deepwater Wind's Block Island project off Rhode Island is the only U.S. commercial offshore wind farm in operation.
"[A] firm pipeline is beginning to emerge in the early 2020s as [U.S.] states slowly establish new routes to market," notes a recently released Bloomberg New Energy Finance report. Still, the U.S. accounts for a very small share of the cumulative 71 gigawatt offshore wind market they forecast in 2025 as Chinese development grows rapidly and Europe, also growing, remains the biggest player overall.
Go deeper