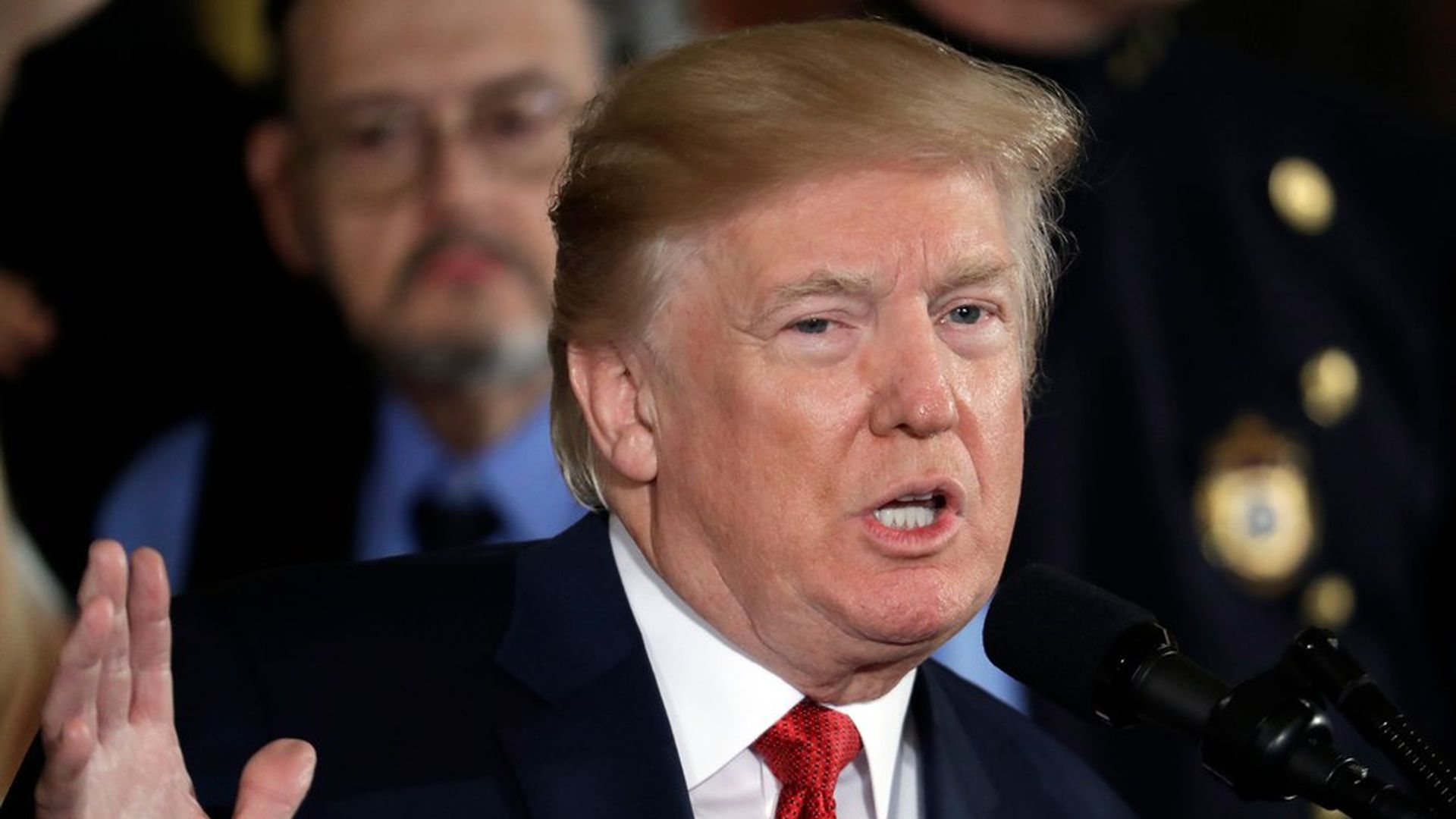 President Trump's opioid commission delivered more than 50 specific ideas to help combat the epidemic, involving more than a dozen agencies. But no one's in charge of implementing that overall plan — which means no one's accountable for its progress.
Be smart: Policy-specific "czars" can be a bit of a gimmick. But some experts say there's a strong case for giving one person the authority to spearhead an opioid response that will need to be far-reaching and multifaceted to be successful.
"Basically, it really comes down to what Trump wants to do," Ron Klain, who served as President Obama's "Ebola czar," told me. "If he really wants a high-tempo pace of action, really driving action at a wide array of agencies, then perhaps a WH Coordinator would make sense. If this is a PR stunt, with no real policy or action behind it, than a WH Coordinator adds nothing, and just highlights how lagging it is."
Why now? Looking at the report from Trump's opioid commission as well as the steps outside experts have recommended, it's obvious that this will be a complicated solution with a lot of moving parts.
The Centers for Disease Control and Prevention is generally in charge of monitoring epidemics.
The Food and Drug Administration is re-examining its regulatory rules with an eye toward broader use of medication-assisted therapy, like methadone. It also regulates the design and marketing of opioids that are already on the market.
Some of these products are being prescribed or obtained illegally, and people addicted to opioids frequently turn to illegal drugs like heroin, as well. There are roles here not just for health care agencies, but also law enforcement.
And all of that has to be coordinated not just within the federal government, but with the relevant agencies in all 50 states, as well as tribal authorities.
"It seems it would be worthwhile to have a separate individual that's focused exclusively on the tasks that are required to fight the current epidemic," said David Fiellin, a public health professor at Yale who led a task force that came up with Connecticut's strategic plan for the opioid epidemic.
Normally, the lead role would likely fall to the Office of National Drug Control Policy, Fiellin said. But ONDCP doesn't have a Senate-confirmed director. Trump's nominee, Tom Marino, withdrew in the wake of reports about his support for a bill that frustrated efforts to crack down on opioid abuse .
Even if ONDCP had a permanent leader in place, though, it also has other responsibilities.
"At least initially, it would be worthwhile to have an additional person, such that the ONDCP director could continue to focus on the myriad responsibilities they have, and a separate individual [would be] exclusively focused on opioids," Fiellin said.
How it works: There's only so much money and human capacity to go around. A centralized authority figure could help make sure agencies aren't duplicating each other's work, and set priorities those agencies might not arrive at on their own, but which would contribute more to the broader, inter-agency effort.
"I think those types of positions can often set the agenda, set priorities, help to ensure that thing that are being done are expected to generate maximum response," Fiellin said.
Go deeper