Why states are getting interested in reinsurance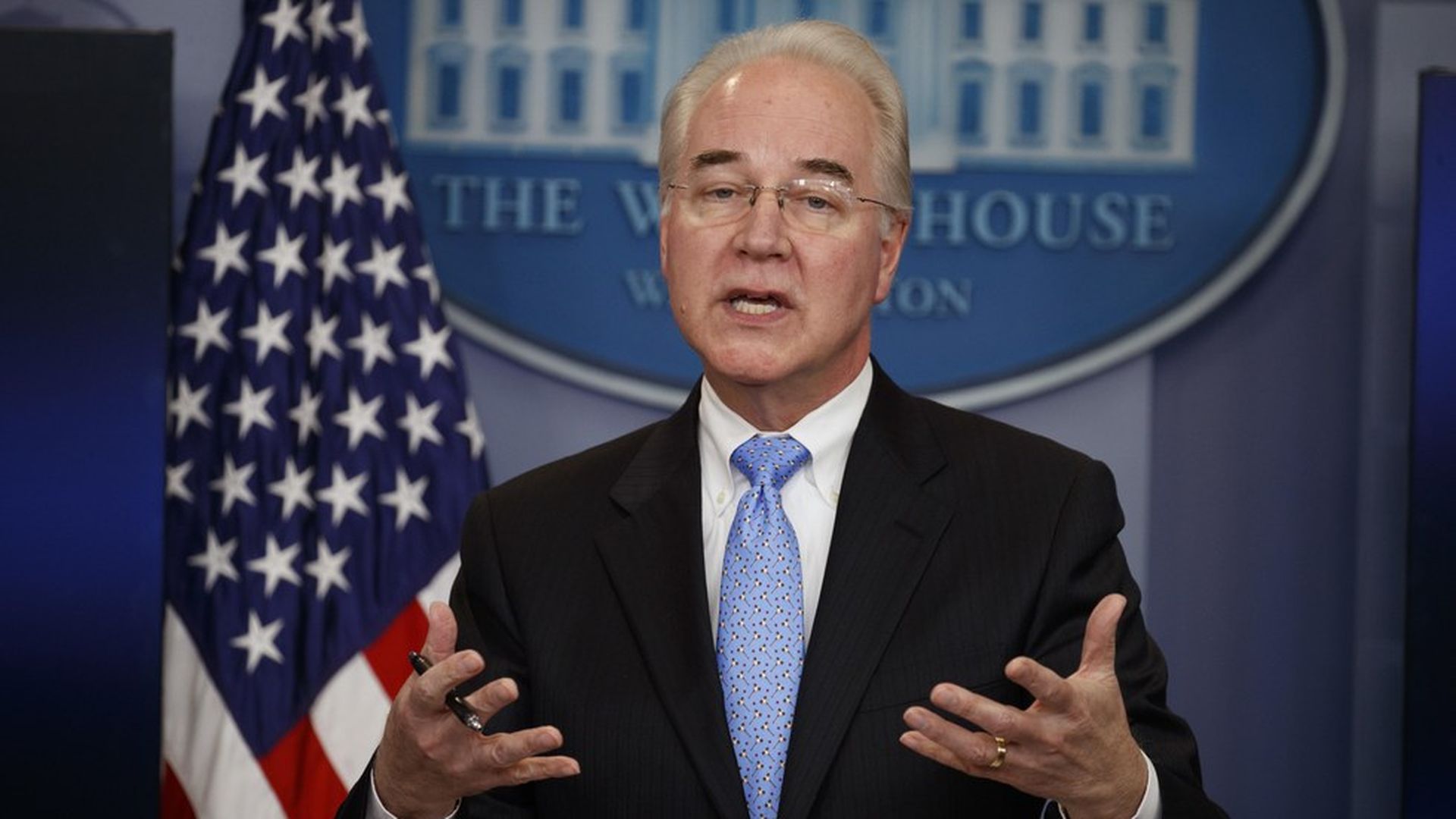 Here's one of the next things to watch now that Trumpcare is stalled: look for more states to set up their own reinsurance programs, and apply for special Obamacare waivers that could help them get federal funds. It's similar to the latest idea Republicans are considering to revive Trumpcare, but if Congress isn't going to get its act together, states have a lot more incentive to move on their own.
The back story:
The idea is to give health insurance companies extra funds if they get a lot of expensive patients so they don't have to raise premiums through the roof.
Alaska did it on its own to head off a 42 percent rate increase, and now it's applying for one of the waivers to get federal support to expand the program. Minnesota is about to launch its own program.
"I'd venture to say that half the states know about it and are considering it," said Joel Ario, managing director of Manatt Health and a member of the Axios board of experts.
Another reason the idea could take off: Health and Human Services secretary Tom Price is actively encouraging it. He invited states last month to apply for Obamacare "state innovation waivers," which free them from some of the law's rules if they can cover people in different ways.
One idea he singled out: "high-risk pool/state-operated reinsurance programs."
Bottom line: "It's one of the few bipartisan things out there," Ario said.
Go deeper