Why Pence met with the "right to try" advocates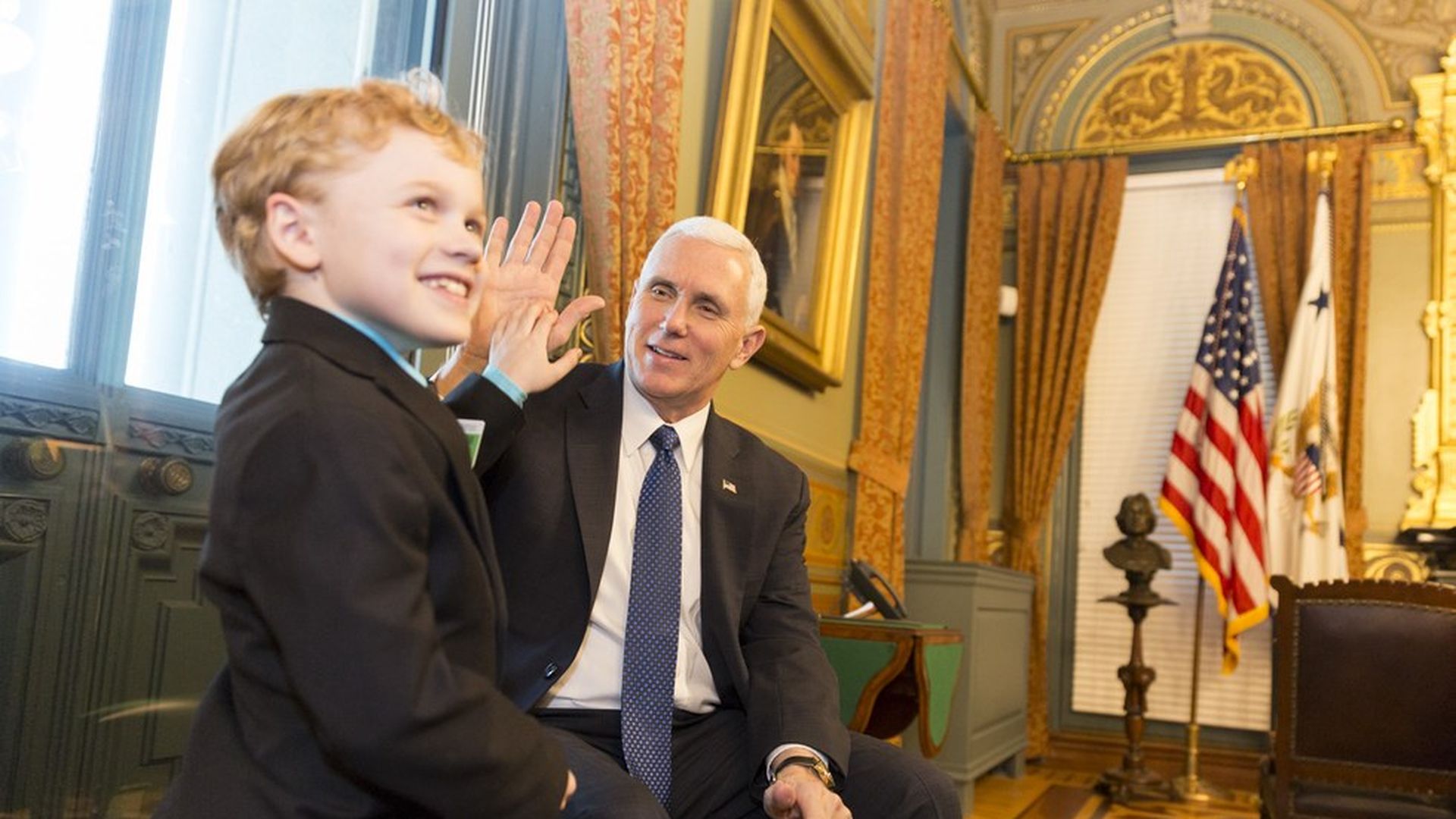 Vice President Mike Pence's meeting yesterday with patients and families who are pushing for "right to try" legislation — which would let terminally ill people try experimental medical treatments that haven't been approved by the Food and Drug Administration — sent a powerful signal of the support he might bring to the cause. The official readout from the White House said Pence not only encouraged the families to keep fighting for federal legislation, but "made clear that both he and President Trump are committed supporters" of the proposal.
Pence spokesman Marc Lotter points out that the vice president has been a supporter of the idea for years — both on the campaign trail last year and as Indiana governor, where he signed state legislation into law two years ago. Sen. Ron Johnson is sponsoring the bill. The counterargument from critics: it could undermine safety, and the real trouble is that drug companies may not participate anyway.
Go deeper