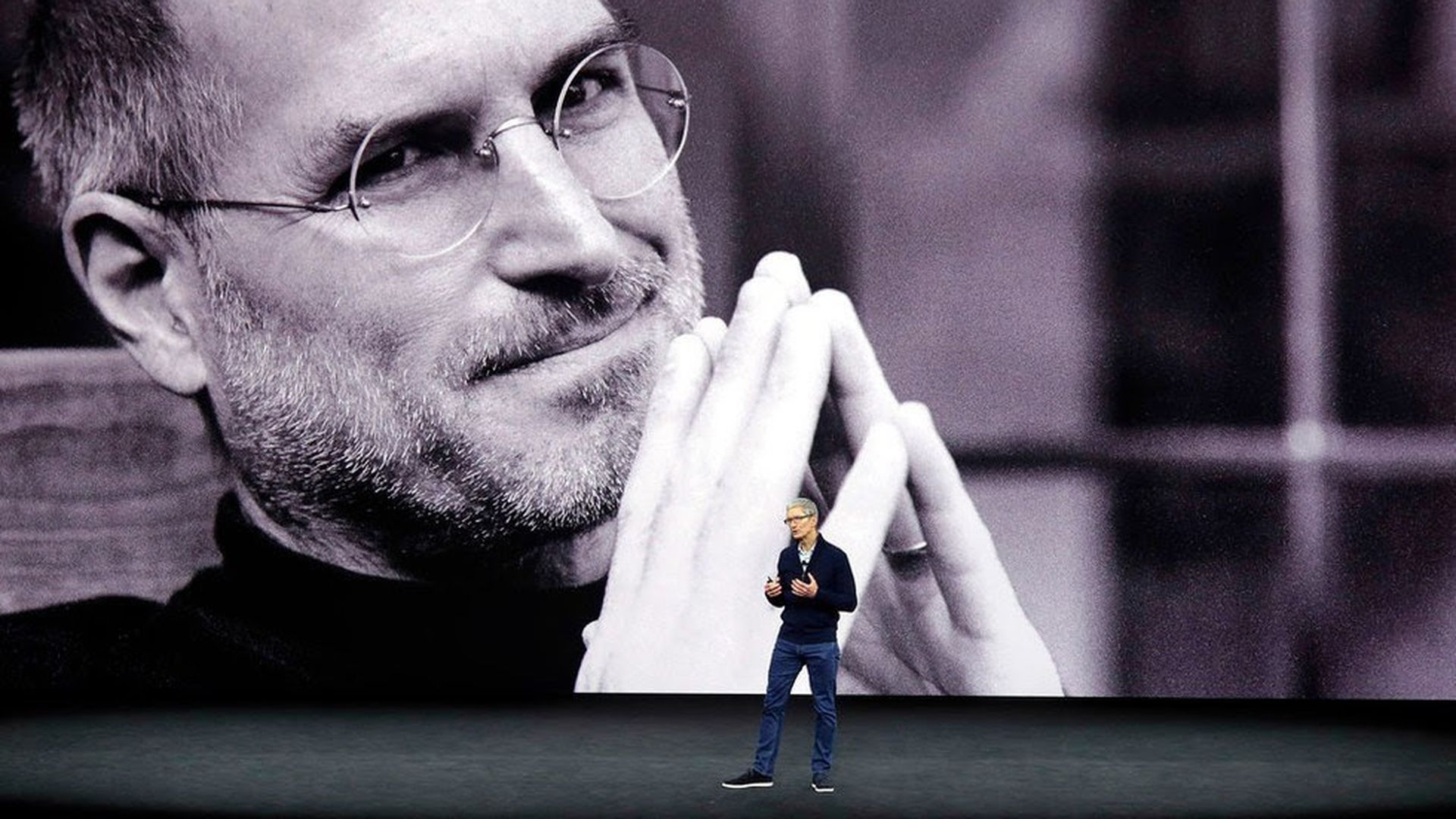 The iPhone X (pronounced "10") will sell for $999 beginning Nov. 3. That's double what the first iPhone cost a decade ago, and more than any other competing device — as Apple positions itself as "a purveyor of pricey, aspirational gadgets," per AP's Michael Liedtke and Barbara Ortutay:
"Apple is ... continuing to push its prices higher, even though improvements it's bringing to its products are often incremental or derivative. ... [T]hat runs contrary to decades in which high-tech device prices have fallen over time, often dramatically, even as the gadgets themselves acquired new features and powers."
"The premium pricing strategy reflects Apple's long-held belief that consumers will pay more for products that are so well designed that they can't fathom living without them."
Go deeper: See a video of Axios chief tech correspondent Ina Fried trying the iPhone X at the Apple event.
Go deeper