Why flood insurance rates have dropped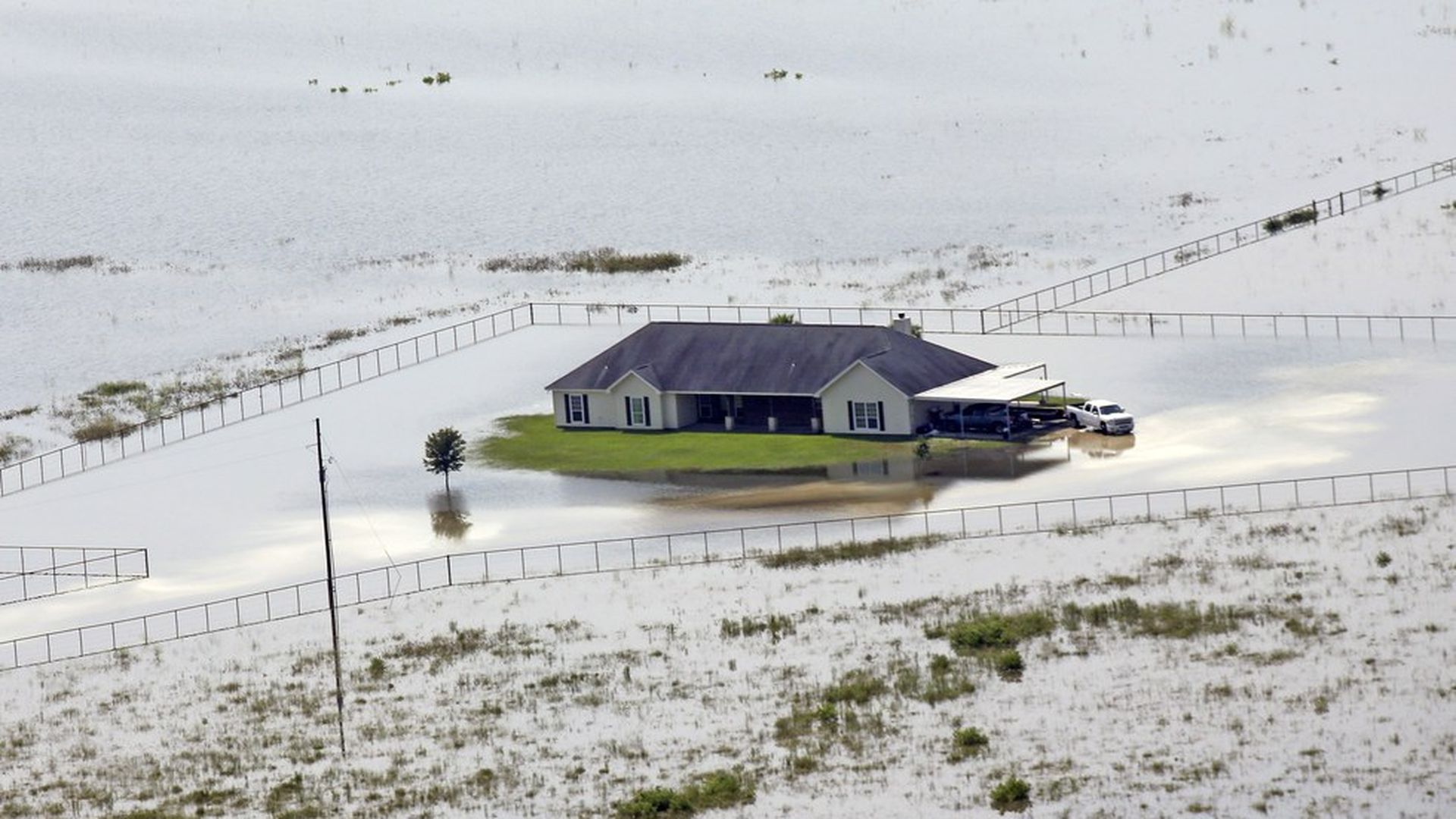 "The number of [flood-insurance] policies ... has fallen in 43 of the 50 states since 2012, dropping from almost 5.5 million to just under 5 million, a decrease of 10 percent," per an AP analysis:
"In only two states — Hawaii and South Carolina — are at least 50 percent of homes in flood hazard areas insured under the program.
Why it happened: "Congress approved a price hike, making premiums more expensive, and maps of some high-risk areas were redrawn. Banks became lax at enforcing the requirement that any home with a federally insured mortgage in a high-risk area be covered. Memories of New Orleans underwater in 2005 after Hurricane Katrina have faded."
Why it matters: "Without flood insurance, storm victims would have to draw on savings or go into debt — or perhaps be forced to sell."
Go deeper