Who still believes Trump over Comey?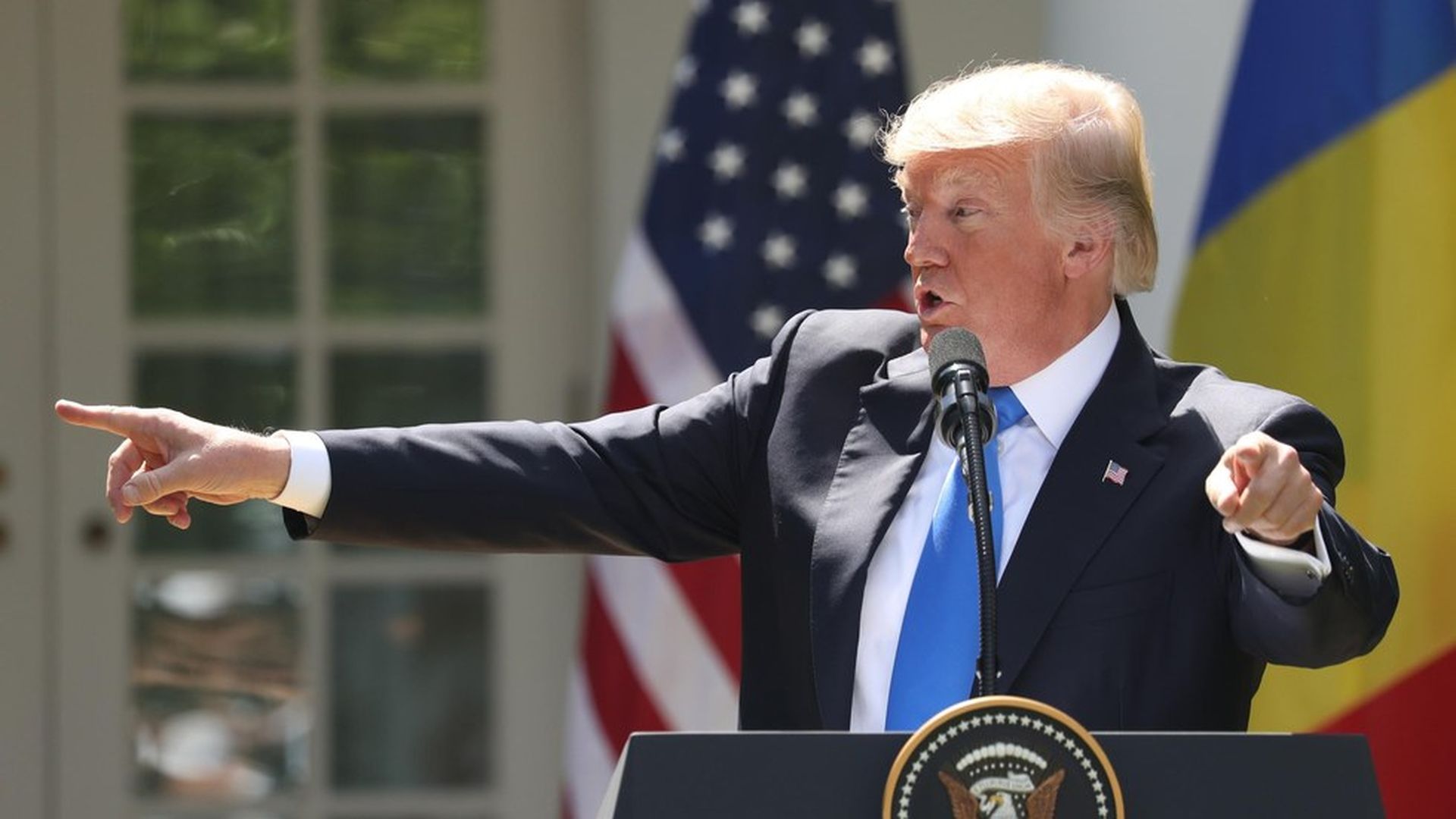 The President has said unequivocally that he never told James Comey he hoped he could drop the FBI investigation of Mike Flynn. Trump even told ABC's Jon Karl that he'd be prepared to say so under oath.
But high-profile Republicans are lending credence to Comey's version of events, (even though some, like Ronna McDaniel, are nonetheless aggressively defending Trump):
RNC chair Ronna McDaniel told Fox News Sunday host Chris Wallace that even if Comey's testimony is true — that Trump told the former FBI director he "hopes" he let the Flynn investigation go — her personal experience as a mother tells her "there's a difference between saying 'I hope you do your homework' and 'Go do your homework.'"
Donald Trump Jr.: "When he tells you to do something, guess what? There's no ambiguity in it, there's no, 'Hey, I'm hoping' ... You and I are friends: 'Hey, I hope this happens, but you've got to do your job.' That's what he told Comey. And for this guy as a politician to then go back and write a memo: 'Oh, I felt threatened.' He felt so threatened — but he didn't do anything."
Paul Ryan: "He's new at government and so therefore I think that he's learning as he goes."
Sen. Susan Collins on CNN's State of the Union: "I found...former Director Comey's testimony to be candid, to be thorough, and he testified under oath."
Sen. Marco Rubio: "No one has either informed him, or he's been unwilling to be informed, about why the sort of requests like the one he made would be inappropriate."
Gov. Chris Christie also put Trump's comments to Comey down to inexperience in government. Christie said Trump would've considered his comments to Comey to be "normal New York City conversation."
Sen. Richard Burr (R-N.C.), chair of the Senate Intelligence Committee, lavishly praised Comey at his hearing, making clear he considered him an honorable and truthful man.
Sen. James Lankford (R-Okla.), told CBS' "Face the Nation": "for the issue to come up about the Michael Flynn investigations, inappropriate ... [but] this looks more like an inappropriate conversation than obstruction."
Go deeper