WHO elects first African director general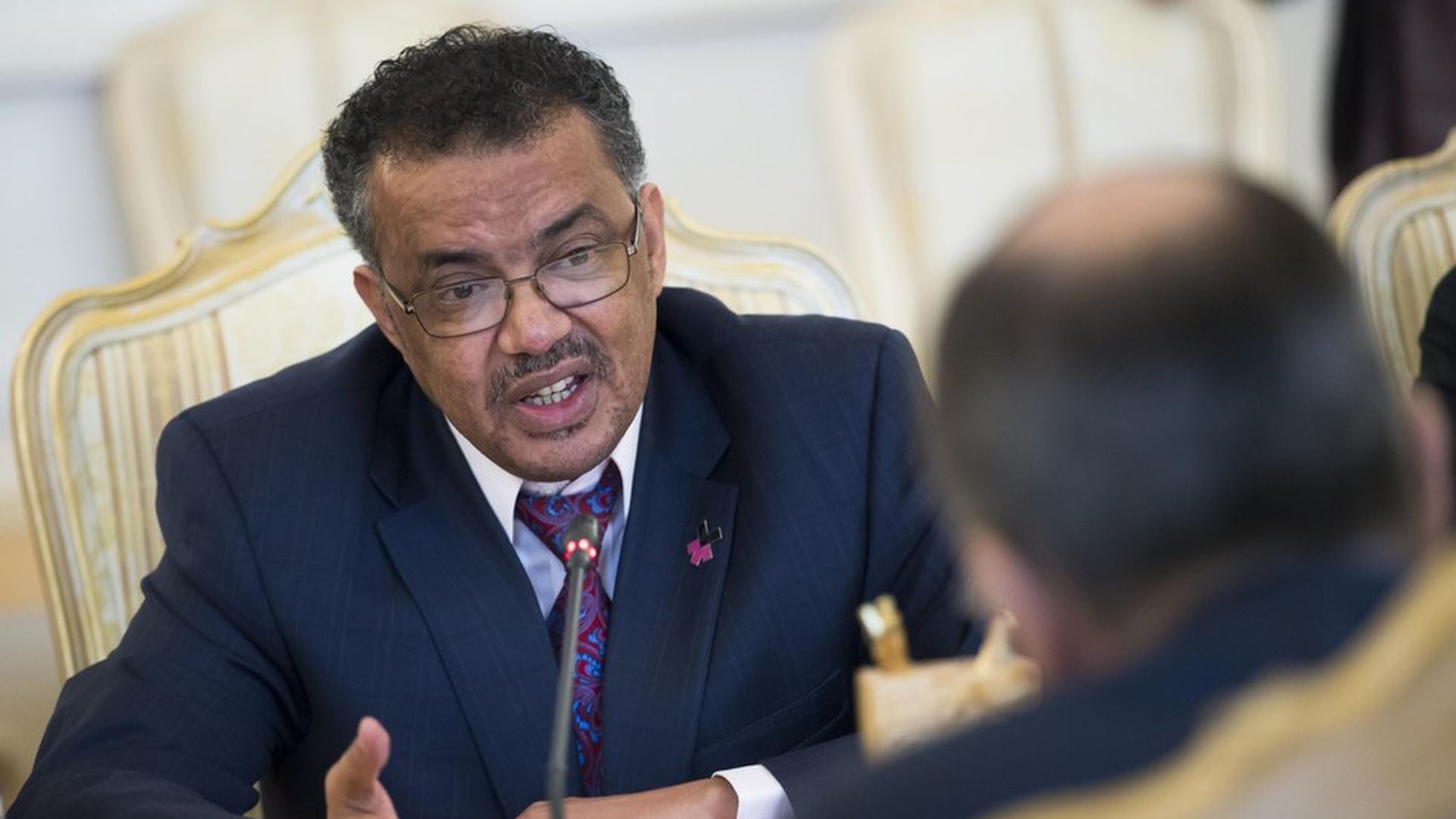 Health ministers of 185 the world's countries gathered in a closed room Tuesday and elected Tedros Adhanom Ghebreyesus of Ethiopia as its new director general of the World Health Organization, per the NYT. Tedros is WHO's first-ever director-general from Africa.
While serving as Ethiopia's health minister, Tedros became famous for dramatically lowering the fatalities from diseases like malaria, AIDS, and tuberculosis. However, Tedros was also accused of covering up a series of cholera outbreaks, and has been criticized for complying with Ethiopia's questionable human rights record.
Why it matters: Tedros will have to help the organization improve its declining reputation. A recent AP investigation found that WHO has spent more on travel than on public health crises, like AIDS. HHS Secretary Tom Price said the organization "must commit to further enhancing the transparency and accountability of this important organization... to make WHO the organization we need it to be."
Go deeper