White House requests 3rd disaster relief package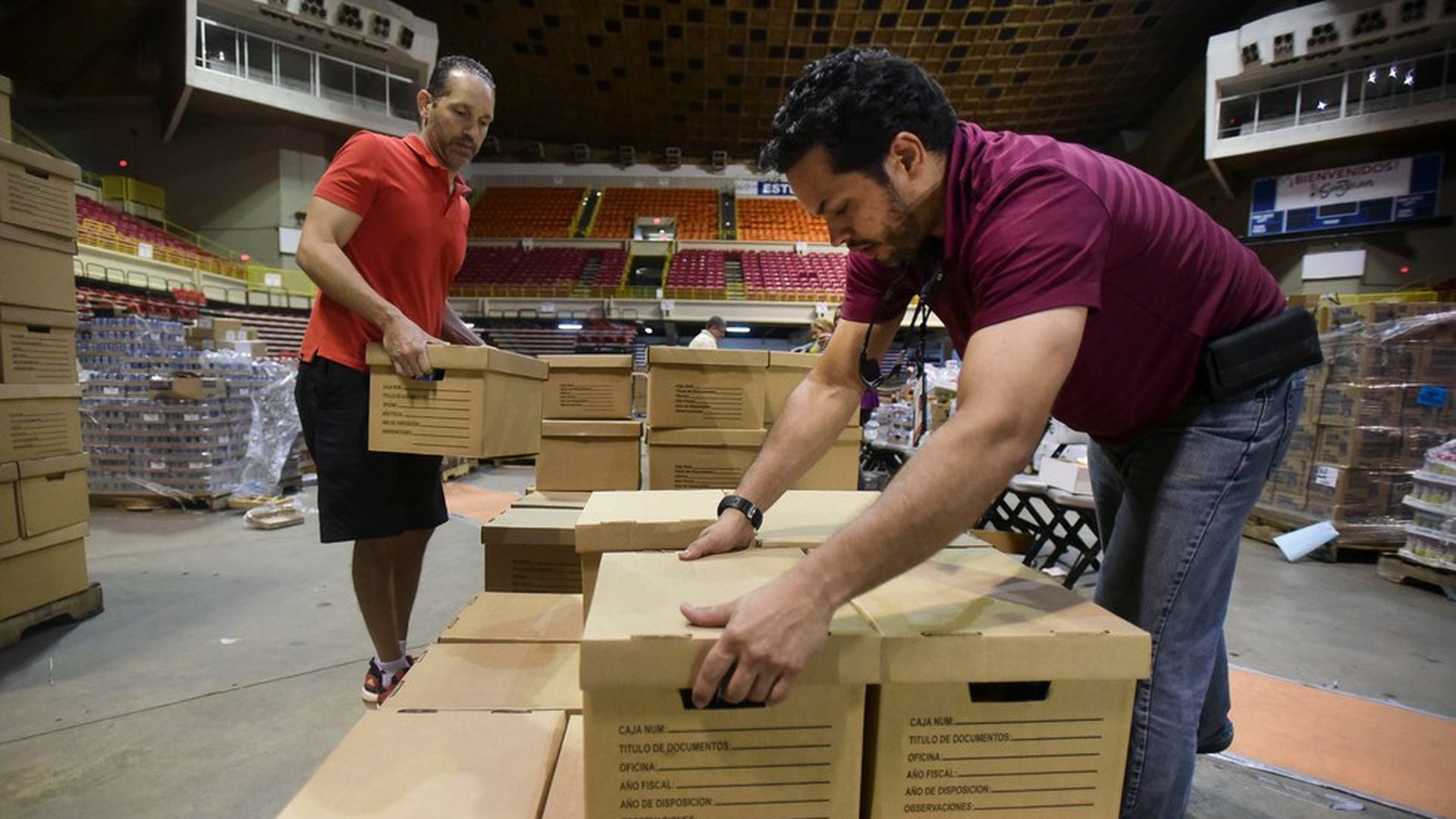 The White House requested an additional $44 billion from Congress on Friday for disaster recovery, which if approved would bring the total to almost $100 billion for Texas, Puerto Rico, Florida, and the U.S. Virgin Islands, Politico reports.
Go deeper: The latest on Puerto Rico recovery, per Puerto Rico's government site and FEMA:
Almost 82% of the island has water.
Nearly 45% of the island has electricity.
There are 15,000 civilian/military personnel assisting in recovery, plus 2,800 FEMA personnel.
84% of gas stations are up and running.
Almost 89% of supermarkets are running.
There are 1,822 people taking shelter in 50 shelters.
Go deeper