White House promises to offer more information on the record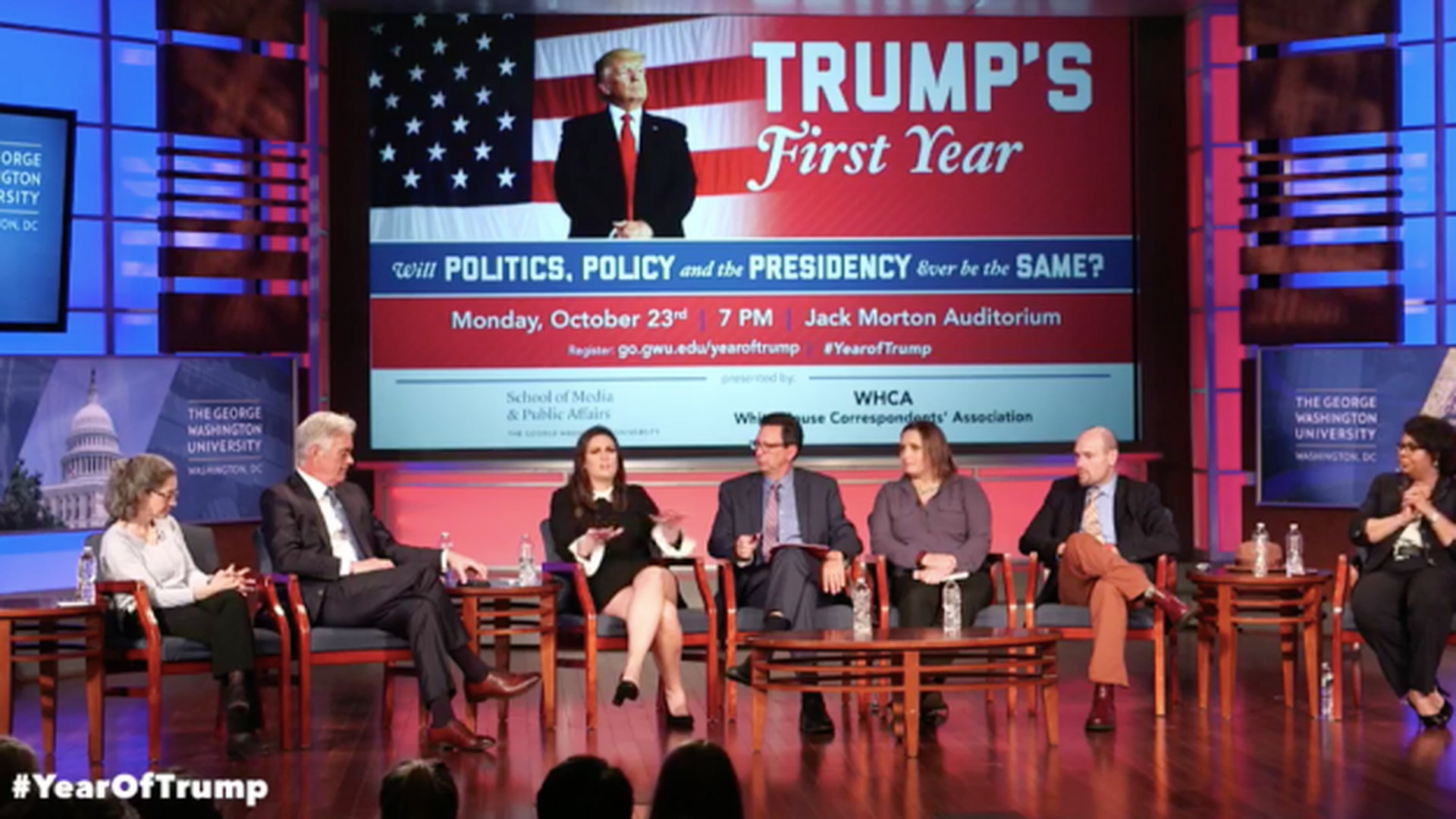 White House press secretary Sarah Sanders — at a town hall last night with White House Correspondents' Association board members and George Washington University's Frank Sesno — promised that the White House is going try to offer more information on the record:
"We ... had a meeting today in our office to ... push for things that come from the administration, and particularly from the Press Office, to be on the record... because I think it's hard for us to argue that we want you guys to have on-record sources if we're not going on the record. Now there's some times there's going to be process stuff that isn't necessarily ... on the record. But if it's particularly a policy initiative and things like that, that should be on the record from us."
The audience applauded. Video.
Go deeper