White House drops requirement for two-state solution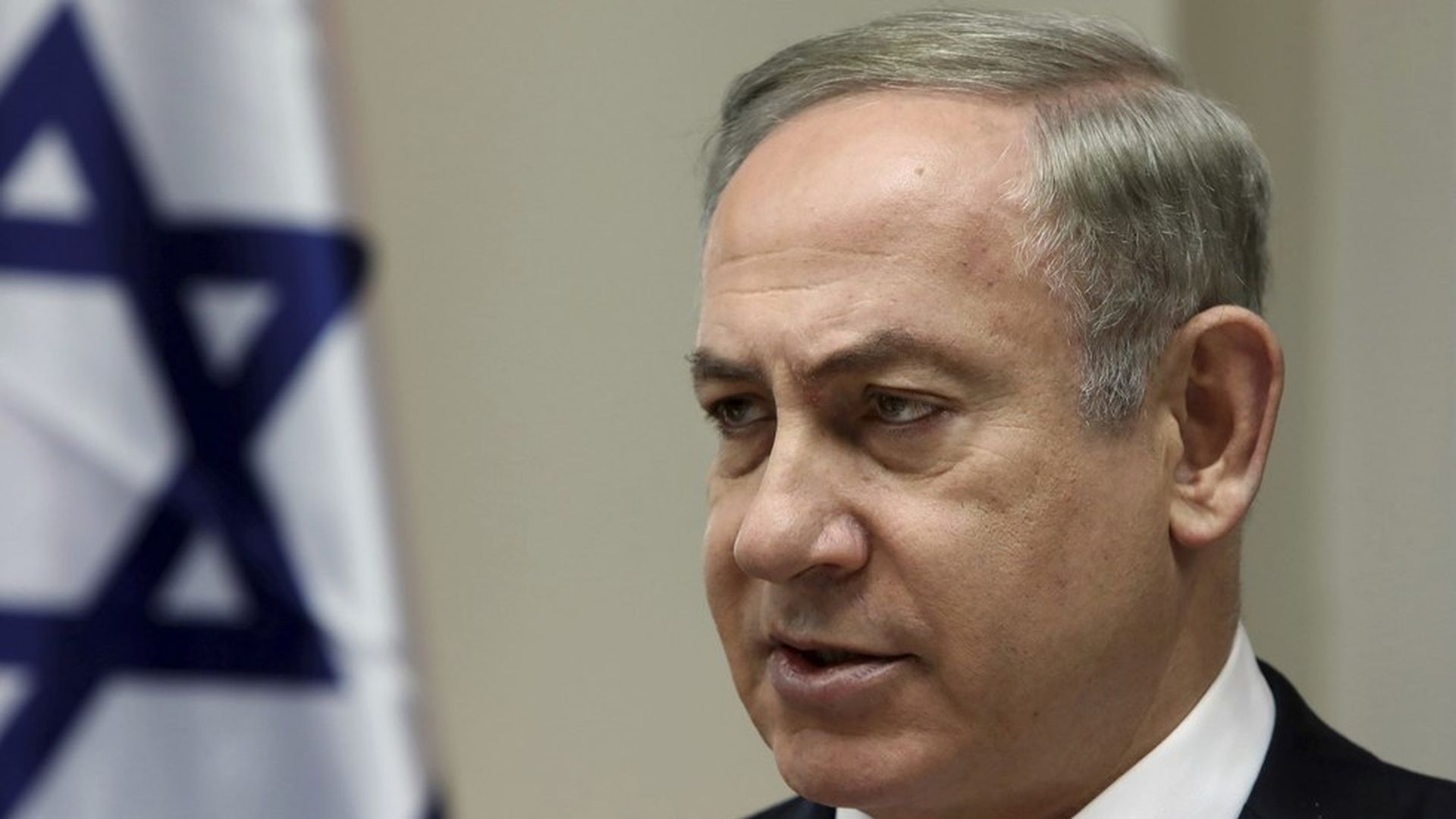 In a Tuesday briefing, a senior White House official insinuated that a two-state solution to the Israel-Palestinian conflict is only an option — signaling a shift in long-standing U.S. policy. Palestinian officials were taken aback by the statement, and stressed Wednesday that there is no alternative to Palestinian statehood, according to the AP. Such an action:
Would be destroying the chances for peace and undermining American interests, standing and credibility abroad. — Hanan Ashrawi, a Palestinian spokeswoman
The statement comes ahead of Israeli PM Benjamin Netanyahu's White House visit on Wednesday, who is eager to work with the U.S. after eight years of clashing with Obama, and sees a chance for a peace deal under Trump.
Why it matters: The insinuation that Trump's position on peace isn't dependent on a two-state solution may give Netanyahu political clout in negotiations, as the Israeli PM has been under intensifying pressure from his party.
Go deeper