White House: Congress has "alienated itself"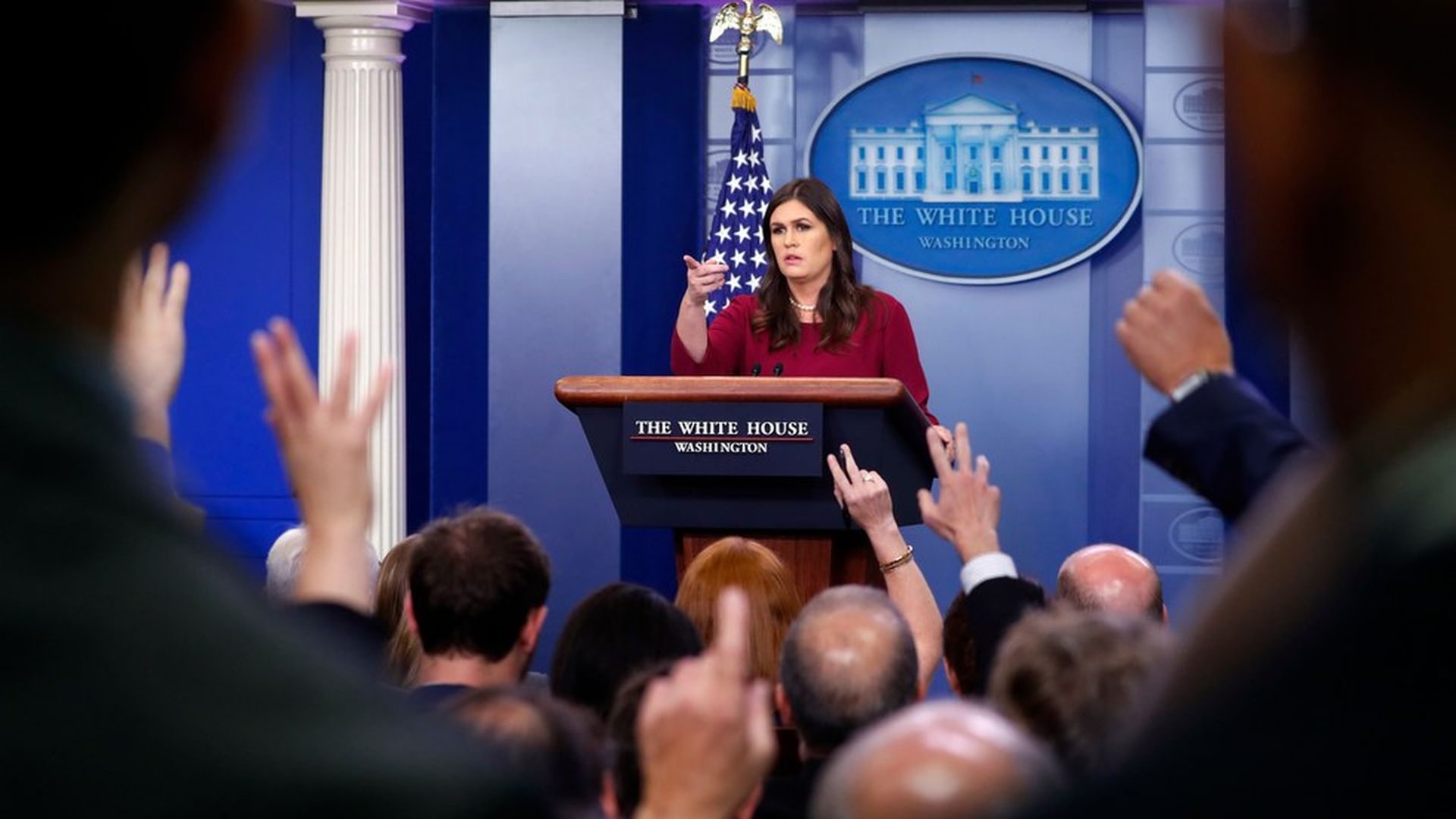 Press Secretary Sarah Sanders said President Trump has not alienated anyone on the Hill, instead "Congress has alienated itself" by failing to pass legislation, she added.
The backdrop: Trump has personally attacked certain GOP senators, including Sen. Lisa Murkowski, Sen. John McCain and, most recently, Sen. Bob Corker.
On Sen. Bob Corker's involvement in the Iran deal: "He may have voted against the deal" but Corker "basically rolled out the red carpet" for the Iran deal.
On Trump's comments on Tillerson's IQ: "He made a joke — nothing more than that." Trump has 'complete confidence" in Tillerson, she said.
On the president's priorities for DACA legislation, which include the border wall: "These are not radical proposals."
On Trump's repeated false claim that the U.S. in the highest-taxed nation in the world: "We're the highest taxed corporate nation."
On the president's response to sexual assault allegations against Harvey Weinstein: "Nothing to add" to Trump's earlier comment that he's "not at all surprised."
Go deeper