White House braces for "tense moments" with business titans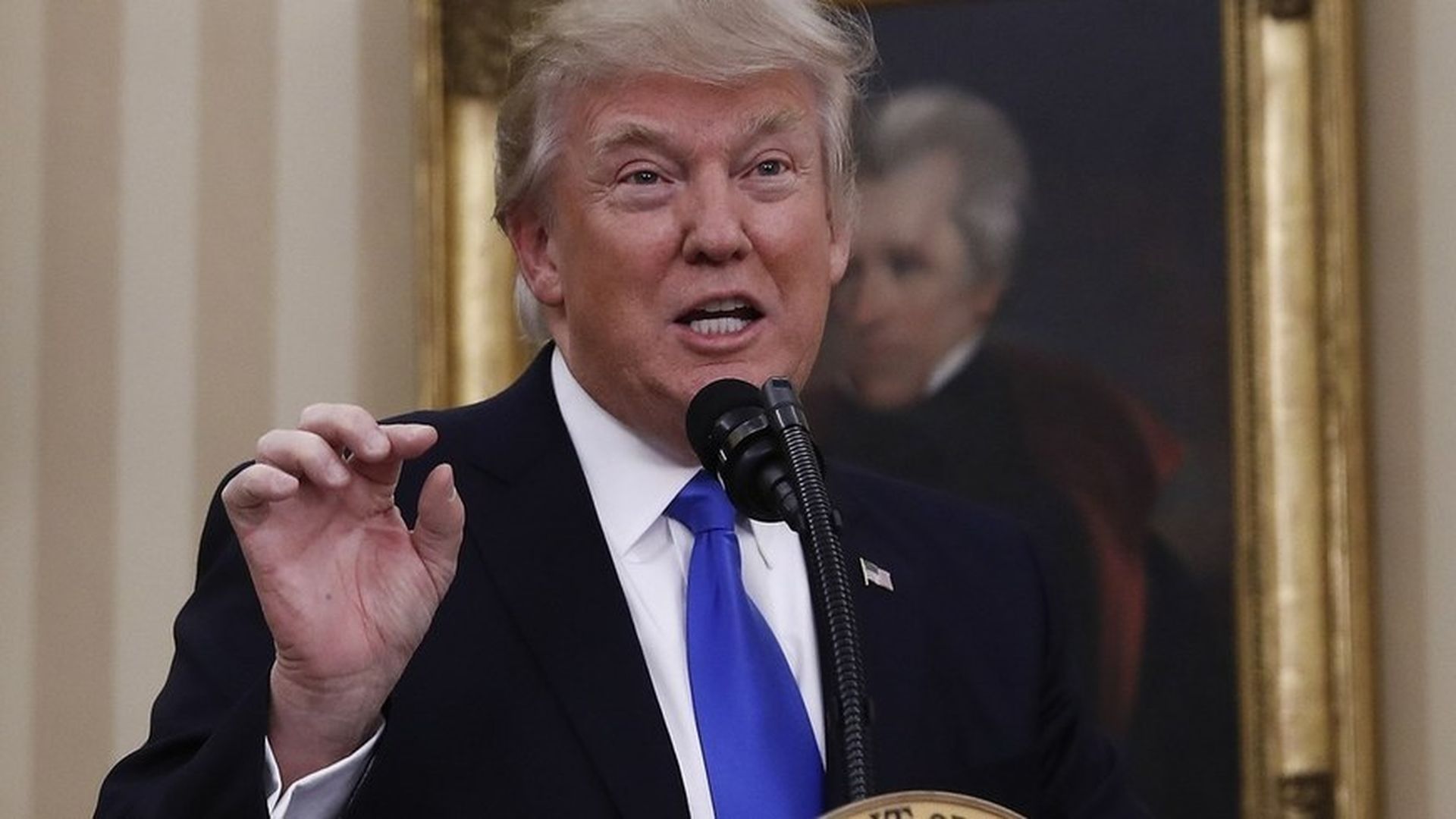 President Trump's order restricting migrant travel has been added as the urgent, sizzling opening topic tomorrow when he holds the inaugural meeting of a council he established to get regular advice from some of the top names in corporate America, many of whom weren't supporters. What was planned as an old-fashioned, closed-door bull session — and, let's face it, a bit of an awkward first date — will now be a high-stakes confrontation that'll test Trump's skills as an explainer, listener and diplomat.
"The White House recognizes there will be some tense moments," said an executive involved in the planning.
The roughly 15 attendees at the President's Strategic and Policy Forum are expected to include Uber CEO Travis Kalanick, who signed a letter calling for Trump to rescind the controversial executive order. We're told to look for Kalanick to be direct and candid in his comments to Trump. The forum is chaired by Stephen A. Schwarzman, chairman and CEO of Blackstone, the private-equity giant, who recruited the blue-chip roster.
Other CEOs who have RSVP'd "yes": Elon Musk of SpaceX and Tesla, Mary Barra of GM, Indra Nooyi of PepsiCo, Ginni Rometty of IBM, Toby Cosgrove of the Cleveland Clinic, Jamie Dimon of JPMorgan Chase, Larry Fink of BlackRock, Doug McMillon of Walmart.
Other participants: Former Boeing CEO Jim McNerney, former Fed governor Kevin Warsh and energy expert Daniel Yergin.
More sedate topics on the agenda include regulatory relief; taxes and trade; women and the workforce; infrastructure; and education and "new-collar jobs," a passion of IBM's Rometty.
Some of the CEOs were initially reluctant to join Trump's panel, but soon recognized it as a chance to make up with an administration that clearly was going to be quite activist. These execs liked the idea of direct access, and saw the forum as a chance to persuade the president to moderate some of his views on China, Mexico and trade. Now, they're being coached on how to avoid being drawn into a confrontation with POTUS.
Go deeper