What you missed at Advertising Week NYC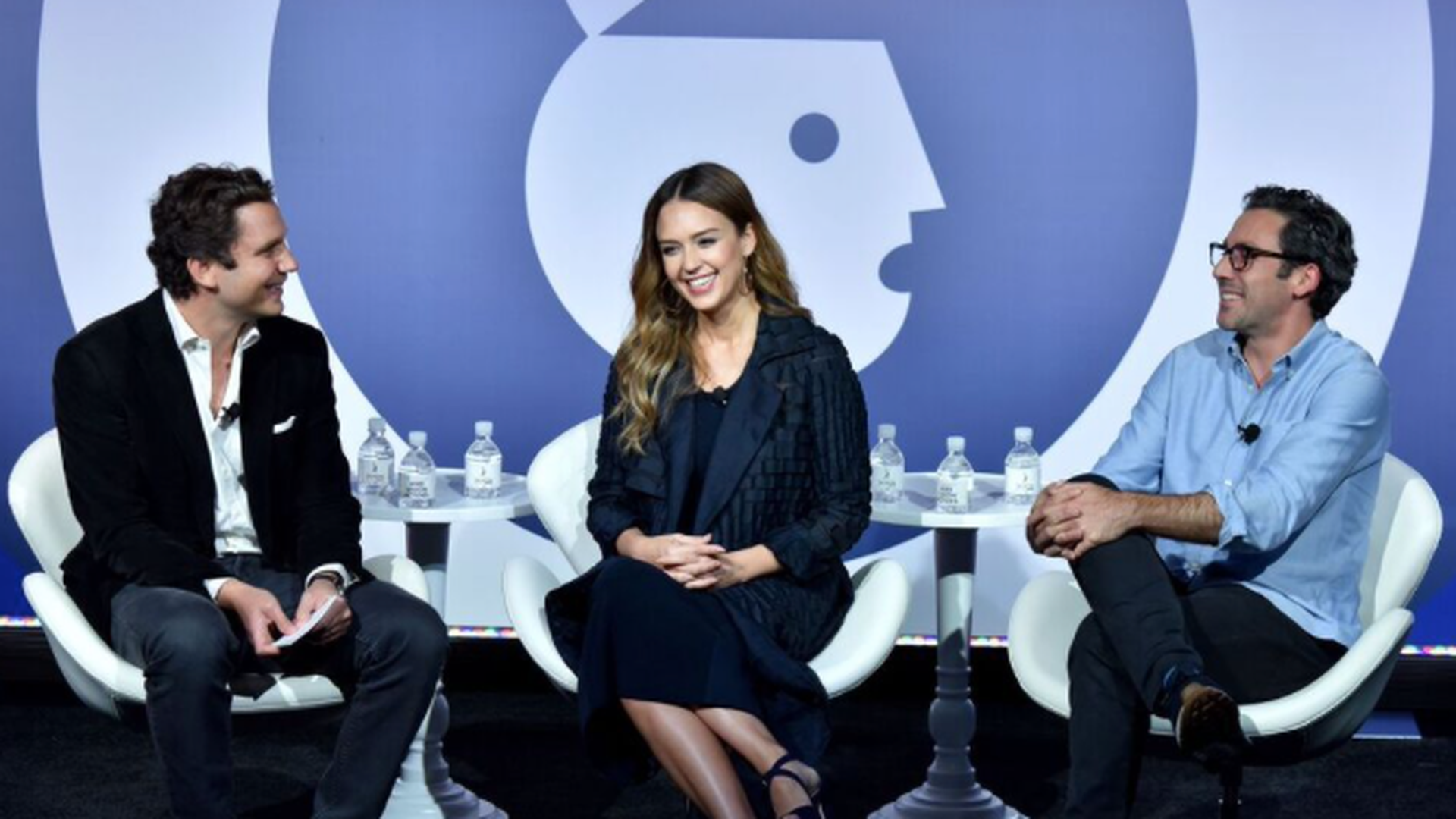 Nearly 10,000 participants gathered in New York City this week to hear from some of the greatest minds in advertising, content and media. The gathering is usually focused on creativity and innovation, but this time it was also focused on issues like politics, civic engagement and social media transparency.
Below are some of the major announcements, moments and launches you may have missed.
Numbers:
Instagram still exploding: Facebook's Carolyn Everson announced that Instagram now has 800 million monthly and 500 million daily active users, up from 700 million in less than a month.
Twitter makes long tweets: Twitter is testing an update to its character count that would give users 280 characters per tweet instead pf 140.
Group Nine crazy FB stats: Group Nine's Ben Lerer announced that since joining Facebook Watch less than a month ago, it's had 100 million views and 100 million minutes viewed
Over 1 trillion Snaps this year: Snapchat's Imran Khan and HBO's Richard Plepler will talk about connecting with consumers on mobile.
A lot of scrolling: "The average person scrolls through 300 feet of mobile content every day," said Andrew Keller, Facebook's Global Creative Director.
Hot moments:
Sorrell softens on Duopoly: Sir Martin Sorrell, CEO of mega-agency WPP, says Google and Facebook are now "flexible friends," not "frenemies," since so much responsibility comes with their scale and they're under increasing government pressure to regulate.
Unilever speaks out: Unilever CMO Keith Weed says viewability is still a big problem and urged for more measurement reliability across major platforms.
Google predicts AR + shopping: Google's Sridhar Ramaswamy predicts mobile AR will begin to integrate into the shopping and product selection experiences.
Howard Schultz: Influencers need to step up: "We must use our sphere of influence to demonstrate there is a better way," the Starbucks CEO said about brand engagement.
Chobani executive: Brands need to be leaders: "Modern brands are expected to have a point of view in society," says Chobani chief marketing officer Peter McGuinness.
FT executive: Most exchanges sell fraudulent inventory: Asked which ad exchanges sell fraudulent inventory, Financial Times head of programmatic Jess Barrett answered, "All names you would know off the top of your head."
New deals/product launches:
Facebook finally got an NFL deal: Facebook and the NFL announced a two-year partnership to stream highlight clips on Facebook Watch from NFL games.
Nielsen acquired Visual IQ, a leading independent provider of multi-touch attribution (MTA) modeling of advertising on digital platforms that helps improve return on investment for brand marketers.
Roku IPO: Roku priced its shares at $14 in its public offering Thursday.
#AM2DM debuts: The new Buzzfeed/Twitter show launched Monday, broke some news and and got great reviews.
Amazon launches messaging: Amazon Web Services Pinpoint launched a two-way global messaging service.
Snapchat rolls out Sponsored 3D World Lenses: Now advertisers can take advantage of its viral AR format.
What's next? "We're just going to be bigger and better in 2018, adding South Africa to our lineup of international Advertising Weeks, which already includes the UK, Mexico, Japan and Australia," Advertising Week CEO Matt Scheckner tells Axios. This years' event spanned four days, 310 events and 18 venues.
Go deeper