What we're learning from the Obamacare town halls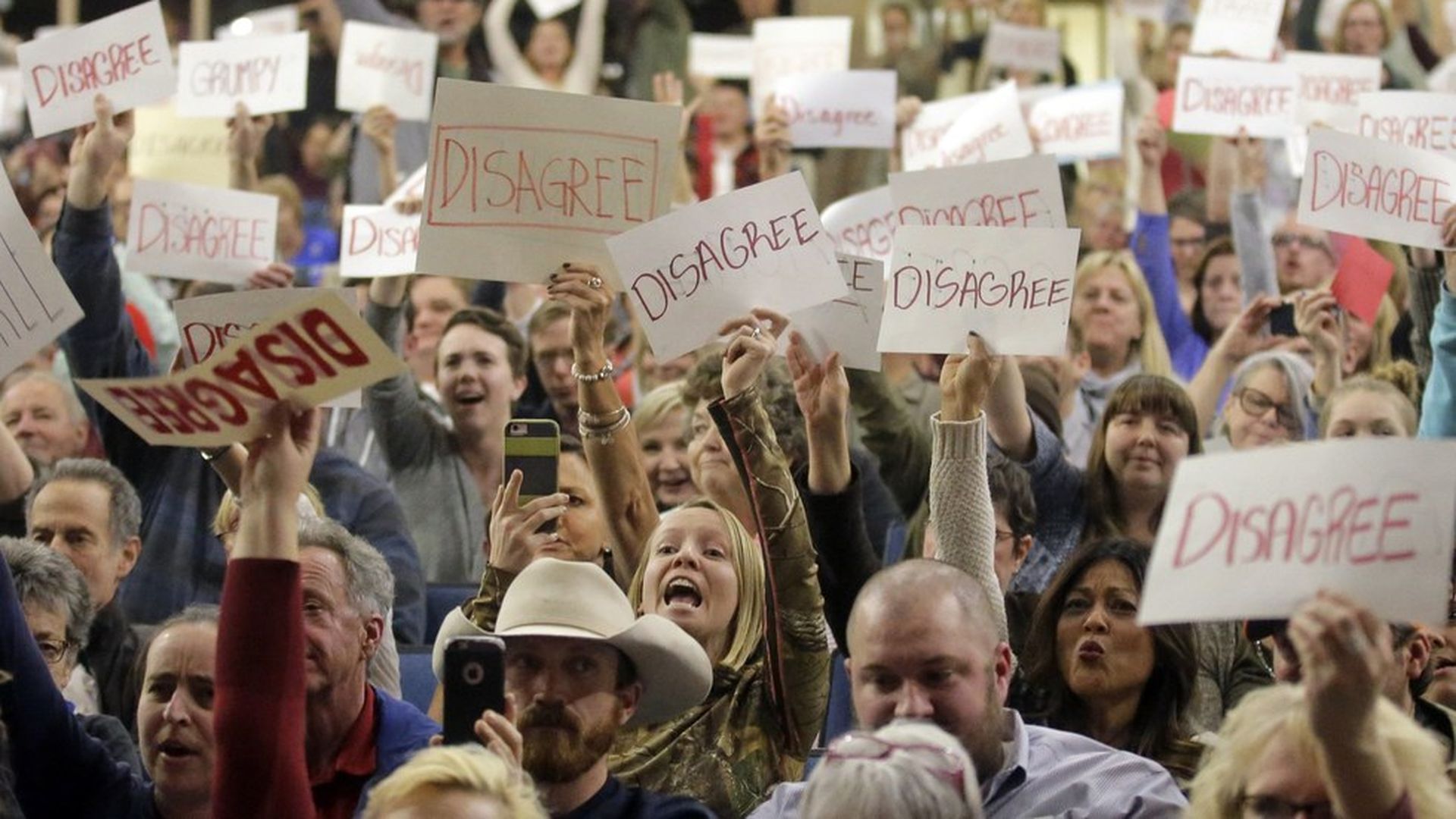 You've probably seen the viral video of a Florida GOP official getting shouted down this weekend at a town hall meeting after trying to revive the old, false rumor about Obamacare "death panels." (Here's what I wrote about it on Saturday.) There's been a lot of pro-Obamacare eruptions at Republican town halls lately, so here's what we're learning from them:
That said, it's not as if there's no organizing to generate a big turnout. Liberal volunteers are spreading the dates and locations of future town halls through activities like the Town Hall Project.
Republicans will have to get ready for many more of these eruptions — because the House and Senate will be on recess next week, and there will be more town halls and "office hours" throughout that week.
Go deeper