What to watch at the new FCC chair's first presser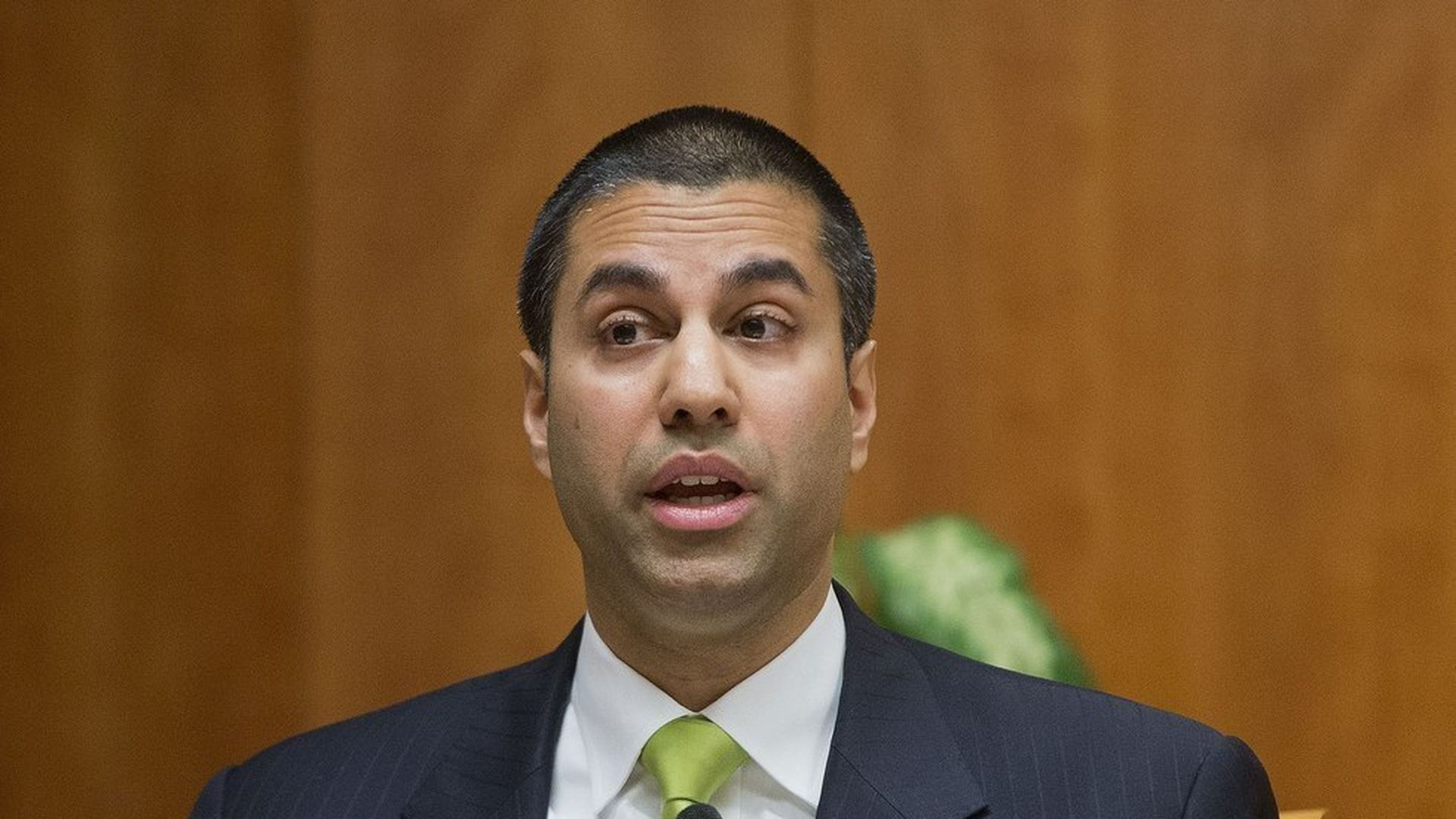 Net neutrality: New chairman Ajit Pai's criticism of a 2015 set of net neutrality protections is well known. But he hasn't yet made it clear how and when he plans to revisit those rules and the reclassification of broadband as a utility.
Antitrust: In the past Pai has been opposed to merger reviews that stick companies with a broad set of conditions. He may not comment on any pending transactions (think AT&T-Time Warner) but Pai's views will matter to the fortunes of any major telecom deals in the coming years. Any comments he makes come against the backdrop of a president who has expressed fears about media consolidation — and pledge on the campaign trail to address the issue.
Broadband deployment: Pai has said that closing the digital divide is going to be a priority of his chairmanship. He's already laid out policy prescriptions to expand internet access in rural and low-income areas, but could provide more detail about how this will translate into commission action. He also has not said anything yet about his plans for the Lifeline program, which provides phone and internet service to low-income people.
Why it matters: The FCC chair's agenda could have an impact on telecom giants and Silicon Valley startups alike, not to mention the millions of American consumers who use their services.
Where to watch: The FCC's open meeting can be streamed live here, with the press conference to follow.
Go deeper