What really happened with Sessions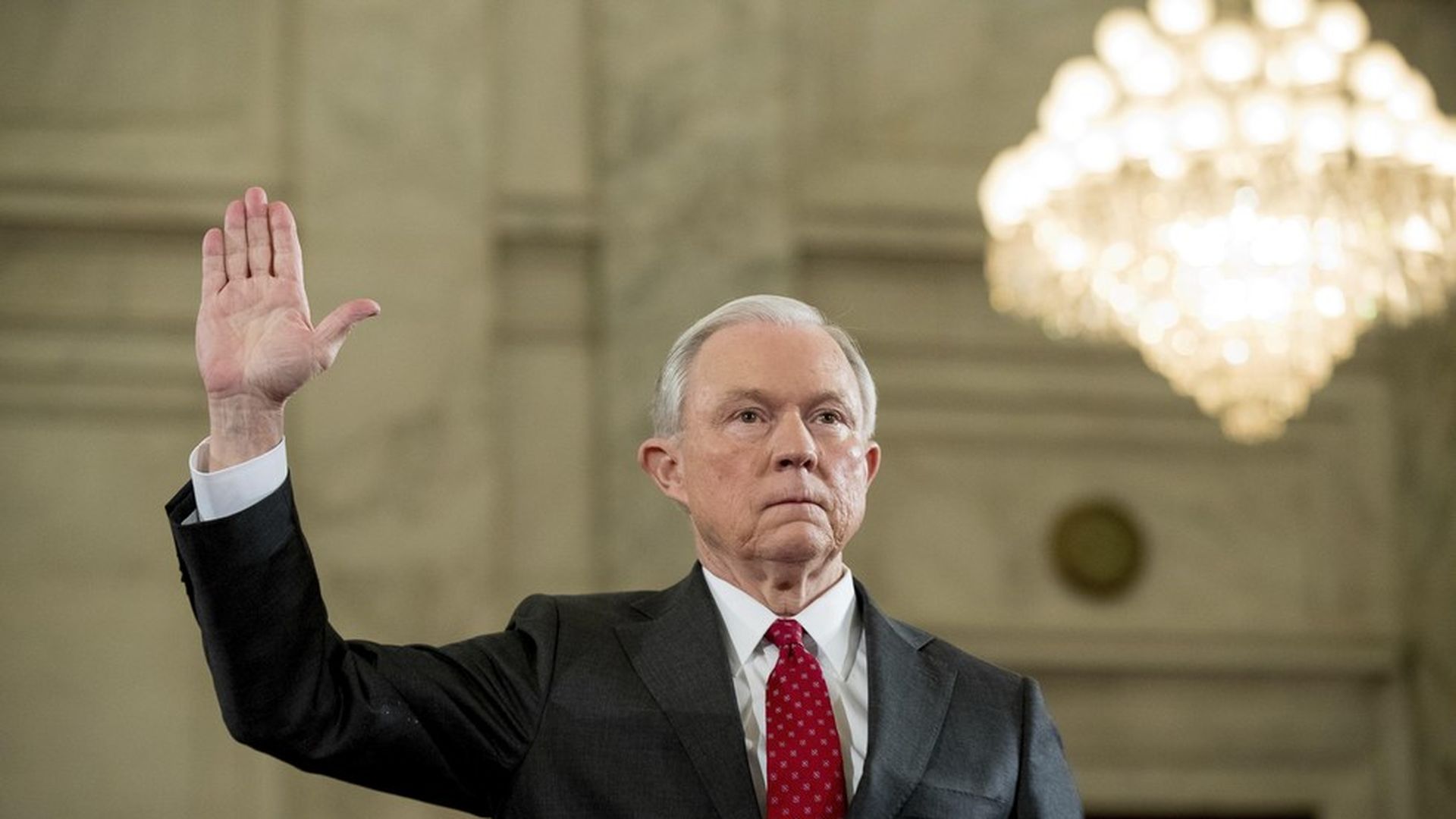 It didn't have the buildup of #ComeyWeek, but #SessionsDay could have its own fireworks. When Attorney General Jeff Sessions said this morning that he wanted tomorrow's Russia-related testimony before the Senate Intelligence Committee (2:30 p.m.) to be public, many Republicans around town were surprised and worried.
"The risk of damage is very high," said one Republican lobbyist. "All possible outcomes are bad. Some worse than others."
Behind the curtain: I'm told by Senate Democratic sources that Sessions initially offered a private session, but that was a non-starter with the committee. So the meeting is being held in public at the insistence of the committee.
The two-step: The committee let Sessions announce that he was requesting a public hearing, then swiftly issued its own announcement about the open session.
If you're Sessions ... You're very conscious that President Trump will watch the hearings, either live or on his TiVo.
1 big thing to watch for, via Matt Miller, a Justice Department official under President Obama: "Will Sessions answer questions about his involvement in Comey's firing, or will he cite executive privilege and an ongoing investigation?"
Spicer today: "I think it depends on the scope of the questions, and it would be -- to get into a hypothetical at this point would be premature."
In tomorrow's PM, we'll have the Axios read-between-the-lines of the afternoon testimony. In the meantime ...
Go deeper