WH disconnect on Puerto Rico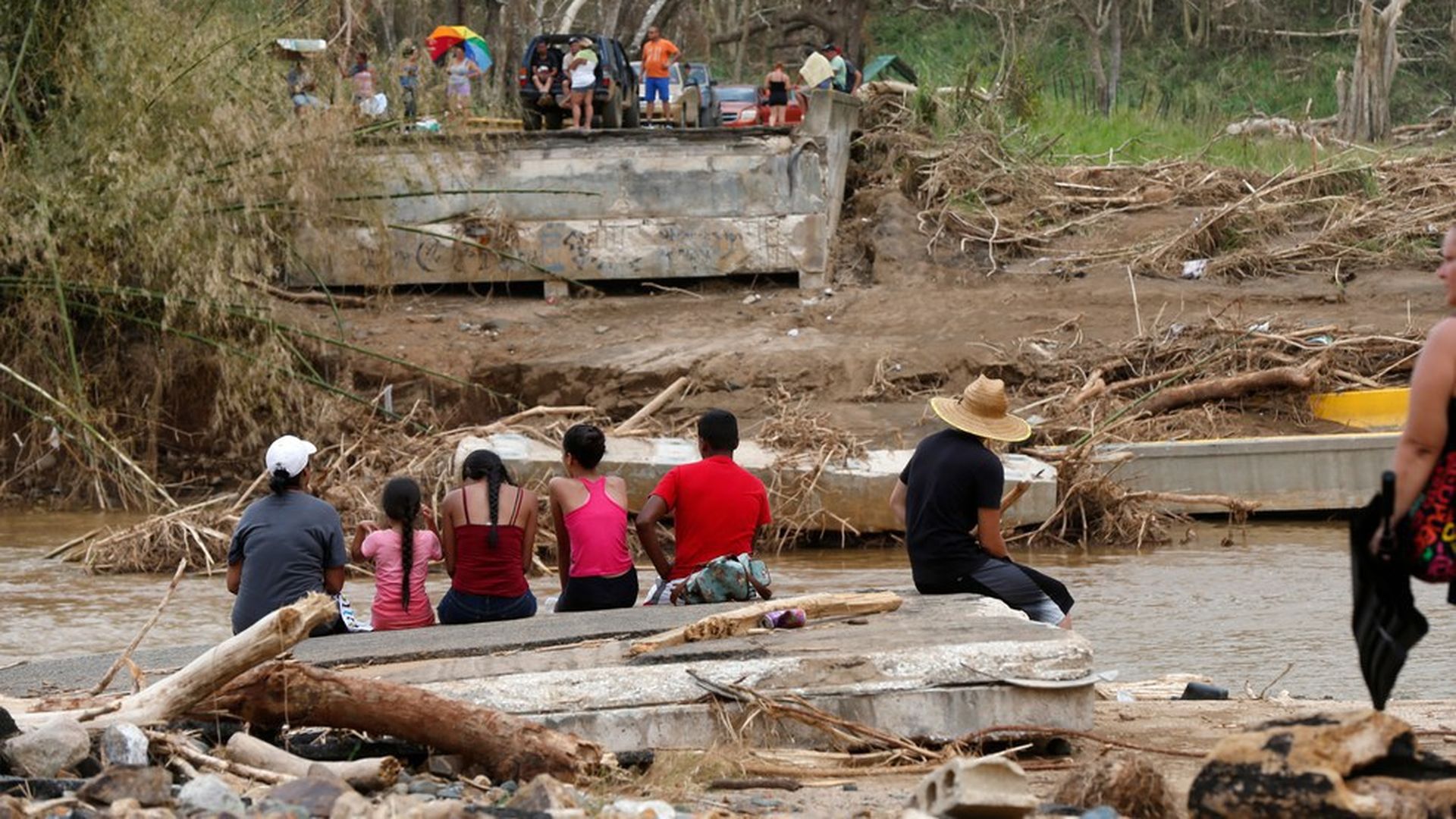 "Amid Puerto Rico's disaster, a disconnect ... How Trump's time at his golf club hurt the response to Maria," atop WashPost front page:
"[A]s storm-ravaged Puerto Rico struggled for food and water amid the darkness of power outages[,] Trump and his top aides effectively went dark themselves."
"Trump jetted to New Jersey that Thursday night [9 days ago] to spend a long weekend at his private golf club there, save for a quick trip to Alabama for a political rally. Neither Trump nor any of his senior White House aides said a word publicly about the unfolding crisis."
"Administration officials would not say whether the president spoke with any other top officials involved in the storm response while in Bedminster, N.J. He spent much of his time over those four days fixated on his escalating public feuds with North Korean leader Kim Jong Un, with fellow Republicans in Congress and with the National Football League."
Why it matters: "Even though local officials had said publicly as early as Sept. 20, the day of the storm, that the island was 'destroyed,' the sense of urgency didn't begin to penetrate the White House until Monday, when images of the utter destruction and desperation — and criticism of the administration's response — began to appear on television."
"Trump's public schedule Monday was devoid of any meetings related to the storm, but he was becoming frustrated by the coverage he was seeing on TV."
"At a dinner Monday evening with conservative leaders at the White House, Trump opened the gathering by briefly lamenting the tragedy unfolding in Puerto Rico before launching into a lengthy diatribe against Sen. John McCain."
"Trump's rosy assessment of the federal response has ... contrasted sharply with the comments of federal officials on the ground."
Go deeper