Weinstein fallout: Statehouses say #MeToo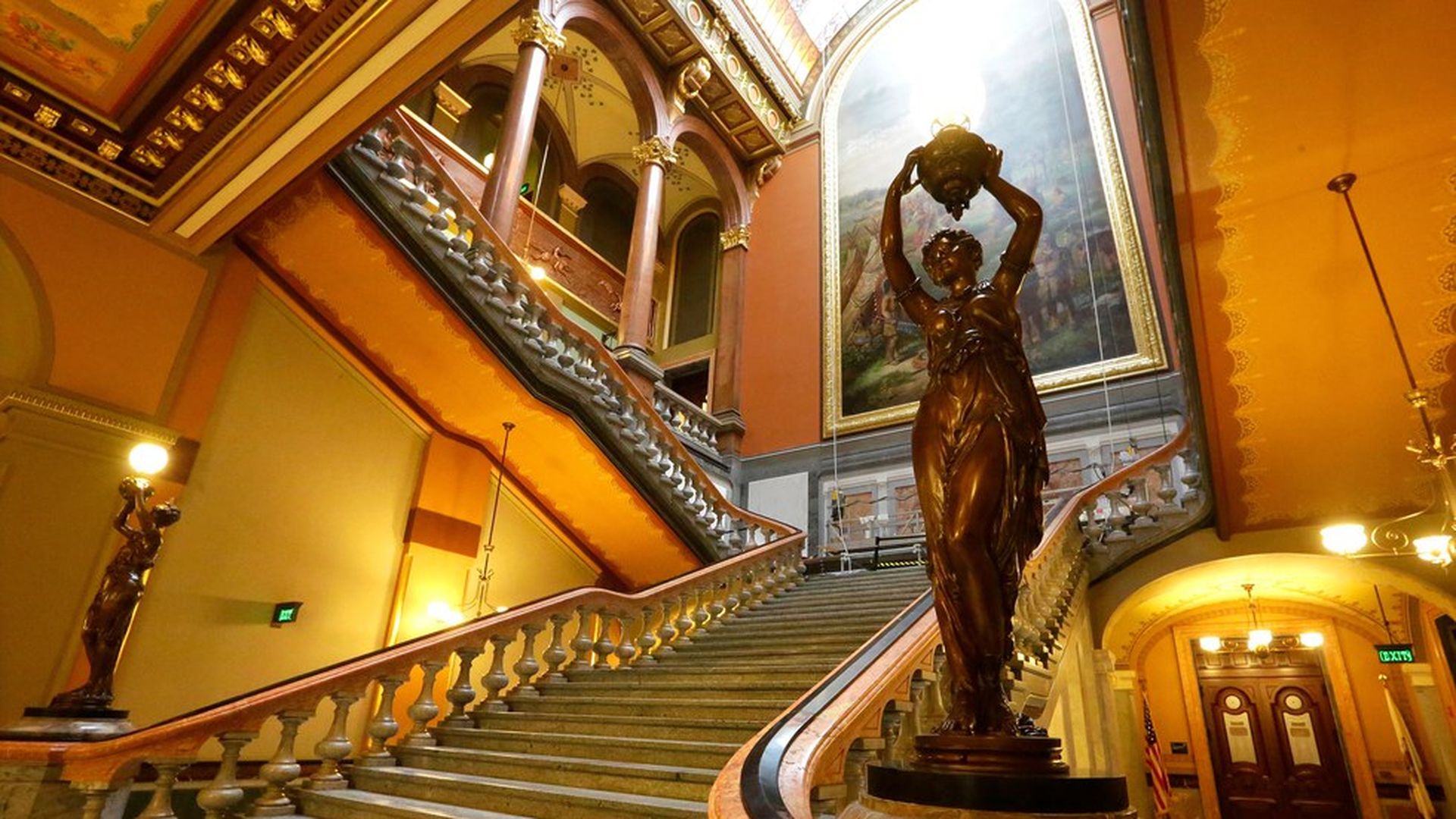 Following the revelations that Harvey Weinstein has reportedly assaulted, raped, and sexually harassed women in exchange for advancing their careers in Hollywood, lawmakers, lobbyists, and consultants are calling out similar behavior in statehouses nationwide, where sexual favors are allegedly offered in exchange for legislative favors. Illinois is the latest to come forward, with more than 130 women signing on to a letter signed "The Women Who Make Illinois Run." AP's Sophia Tareen reports:
Why it matters: "Several risk factors for sexual harassment identified by the U.S. Equal Employment Opportunity Commission are deep-seated at state capitols: Lack of diversity, power disparities, tolerating or encouraging alcohol consumption, and many young staffers."
"Illinois became the latest to join the chorus, as signatures piled up [yesterday] on an open letter describing harassment and intimidation for women trying to negotiate legislation and work on campaigns."
"In California this week, the Senate hired a law firm to investigate after women described a culture of sexual intimidation." Last week more than 140 women came forward alleging sexual misconduct my powerful men in the legislature.
"Lawmakers in Oregon and Rhode Island have spoken up to accuse male colleagues of inappropriate touching or suggesting that sexual favors be a condition for advancing bills."
What's next: "More women are coming forward with stories, some are naming names and states are making fresh promises of investigations and of legislation."
Go deeper