Warehouse workers are suddenly in demand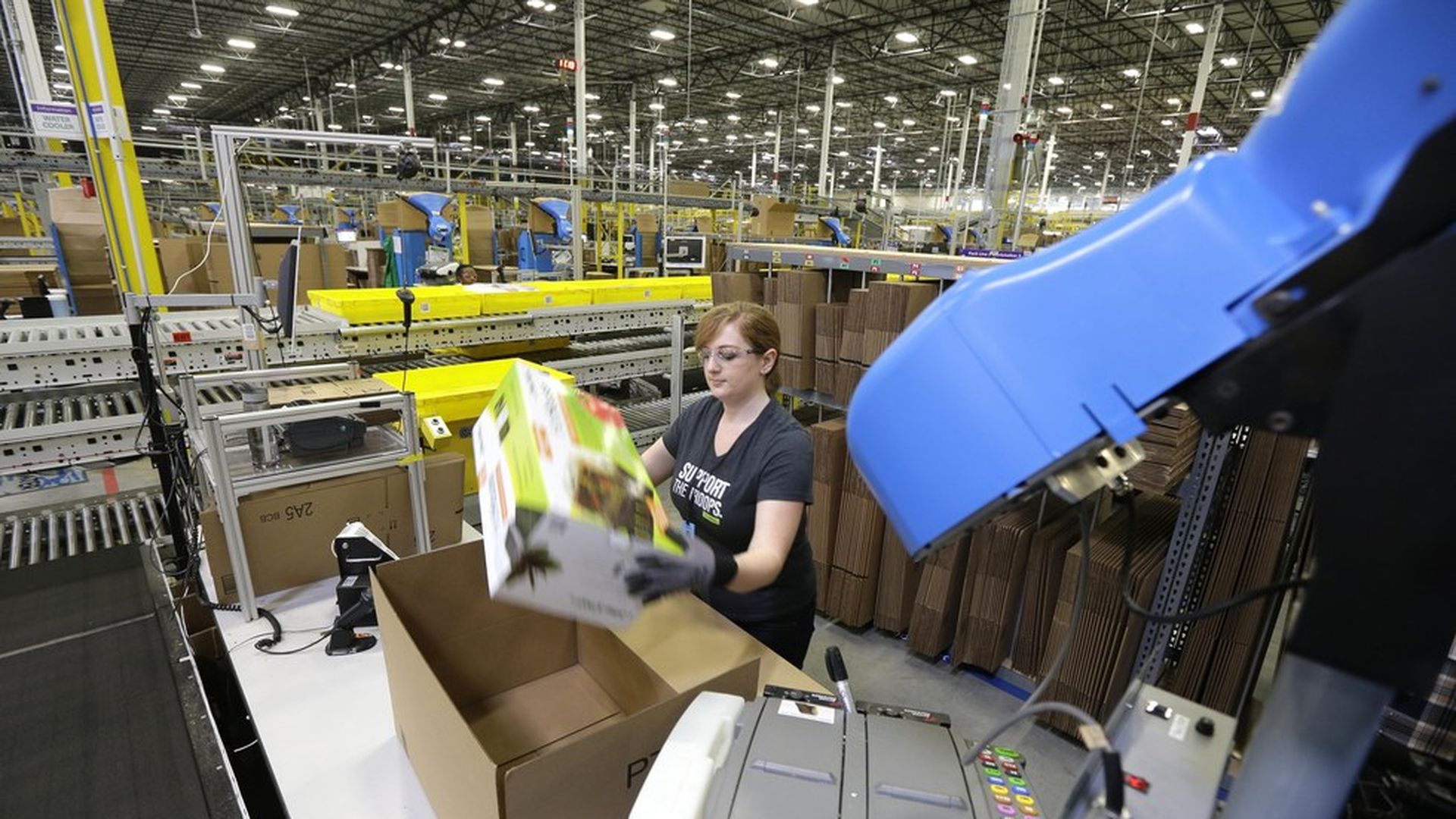 A newly vital job category, vulnerable to automation, mushrooms across America.
"Online Retailers' New Warehouses Heat Up Local Job Markets: Fulfillment centers for online retailers are offering flexible work schedules, gift cards, bonuses and raises to attract workers," writes the Wall Street Journal's Jennifer Smith:
[W]ith the unemployment rate close to a 10-year low, competition for warehouse workers is fueling the biggest wage gains inside warehouses in at least a decade. Starting pay for warehouse workers rose 6% over the past year to $12.15 an hour in February ...
The warehouse and storage sector expanded dramatically as more people shop online ... Warehouse workers typically earn a few dollars an hour above minimum wage, though minimum-wage laws in places like California and Massachusetts could narrow the gap.
Go deeper