Wall Street loves Senate GOP health care bill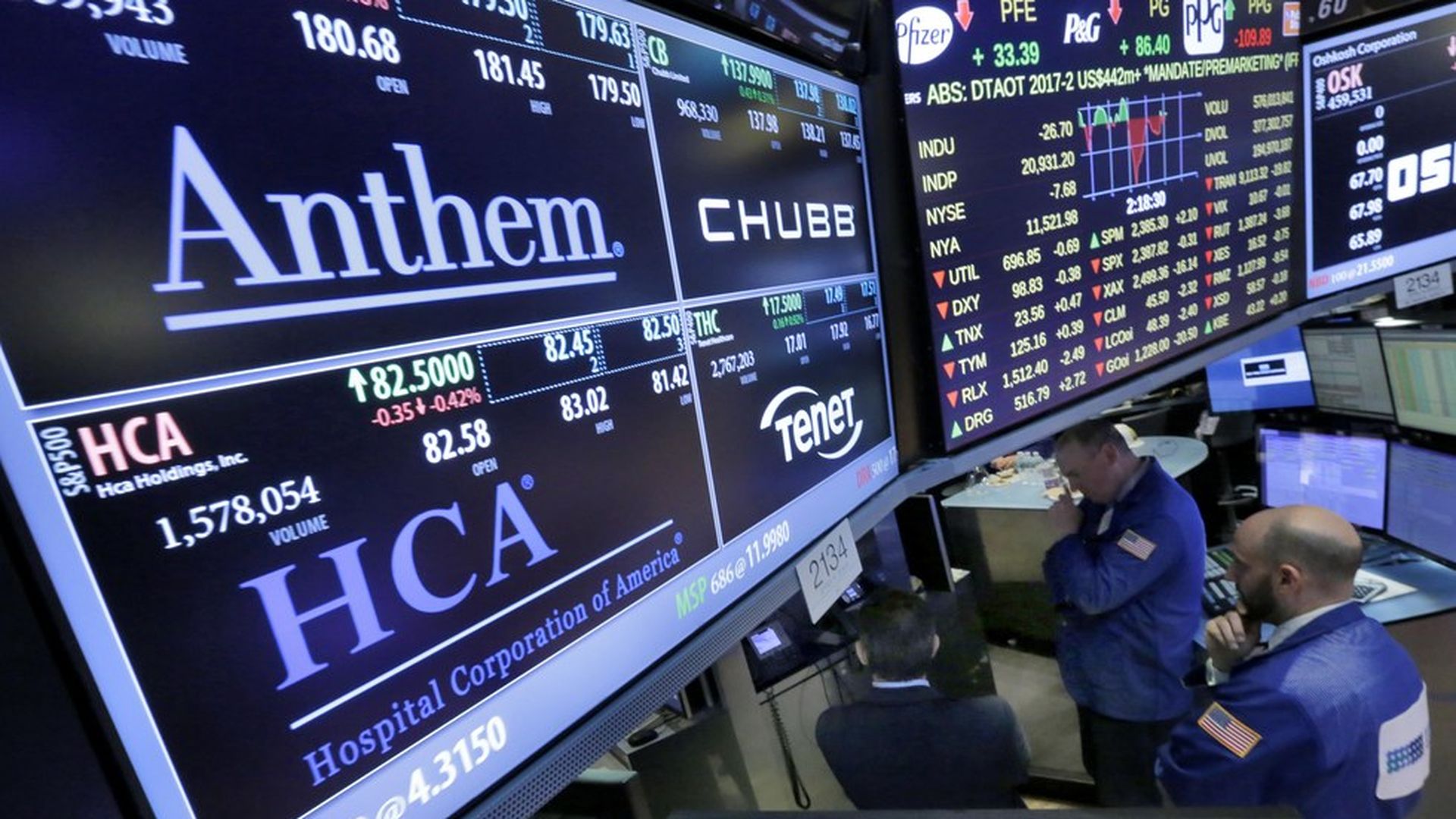 Health care companies' stocks soared Thursday after Senate Republicans released the text of their bill to repeal portions of the Affordable Care Act and overhaul Medicaid.
The driving forces behind the rally: the GOP bill would repeal the ACA's taxes and change individual insurance markets. Wall Street, often focused on the short term, also appears content with ignoring large cuts to Medicaid in the long term. Here's how each sector is faring:
Pharmaceutical and medical device companies: Rising drug prices are not addressed at all, and medical-device companies would get a full repeal of the ACA's tax on their products. Those are clear victories for two powerful industries. Stock prices rose especially high for drug companies Gilead Sciences, Bristol-Myers Squibb, Eli Lilly and Pfizer.
Large health insurance companies: The Senate bill would repeal the ACA's health insurance tax, a top lobbying goal for the industry. Companies would also have a lot more leeway in charging older Americans more for coverage, leading to higher stock gains for Aetna, Anthem, Cigna, Humana and UnitedHealth Group. However, they would be negatively affected by Medicaid cuts, as states likely would cut their payments in managed-care contracts.
Hospitals: If the Senate bill ends up facing estimated coverage losses similar to the House version, hospitals are in trouble. But hospital companies like HCA, Tenet Healthcare and Community Health Systems traded higher because of the slight extension to the ACA's Medicaid expansion — even though there will be bigger Medicaid cuts over time in the Senate bill.
Medicaid insurers: Stock prices at Centene, Molina Healthcare and WellCare Health Plans rose sharply. These companies get the same benefits as the big insurers, but also could see their Medicaid payments cut more in the future.
The bottom line: Wall Street favors short-term gains, and the Senate bill would repeal the ACA's taxes almost immediately.
Go deeper