Wall Street frets over steep drop in auto sales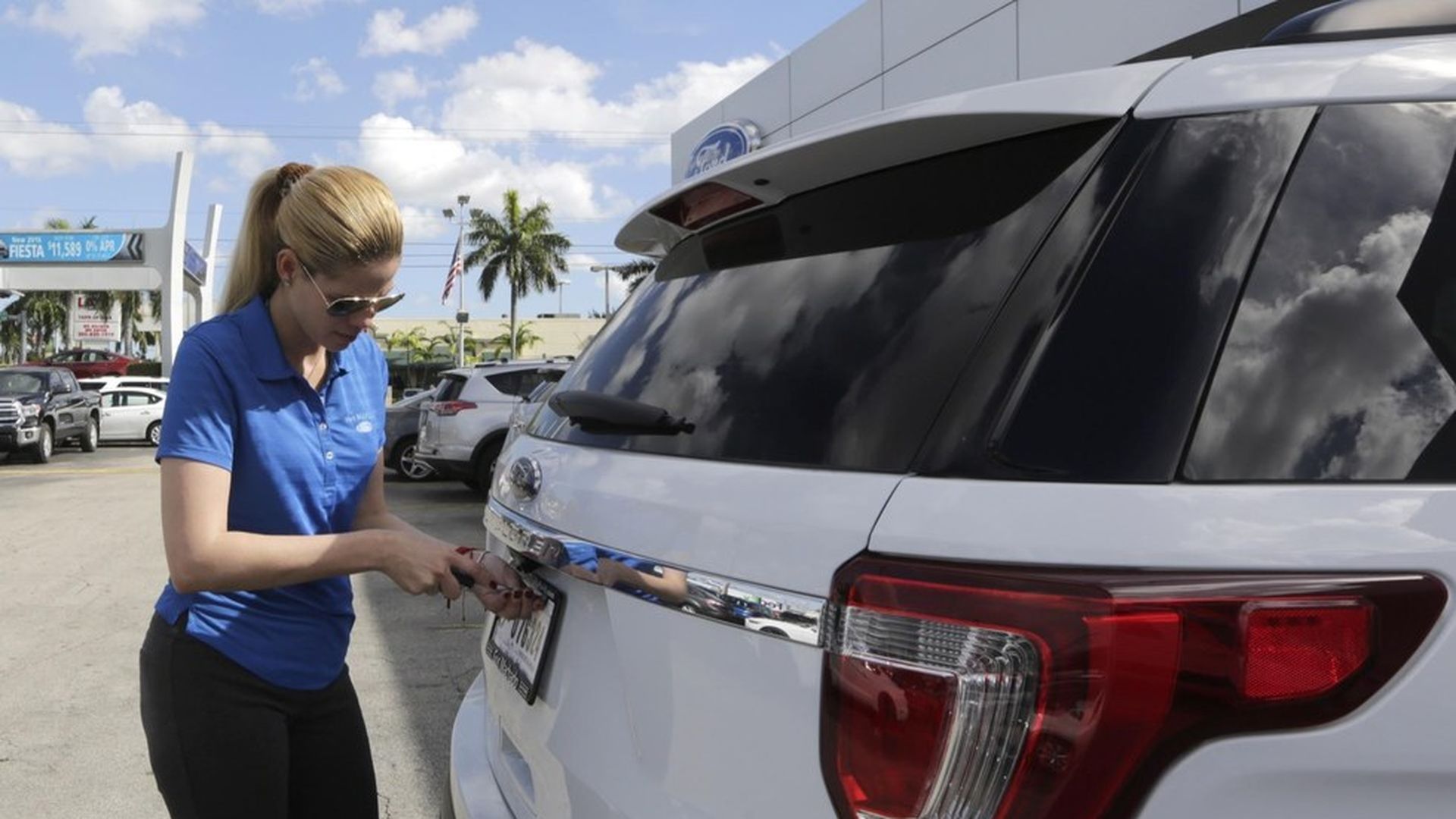 Even in the midst of the best American economy in a decade, there are warning signs that have some economists and investors worried, like data showing a huge decline in auto sales in March.
According to Independent strategist Ed Yardeni, "The drop in March auto sales occurred even though the average sales incentive topped $3,750 in March, or 10.3% of the sticker price." He also pointed to a recent decline in used car prices and data showing that the average time a new car sits in dealer inventory recently reached its highest level since 2009 as evidence of trouble ahead for the sector.
Why it matters: Beyond these data not boding well for auto stocks, the trend could hurt the broader economy. Bank of America economists circulated a note to clients Thursday warning that if the declines continue, the trend could sap 0.4 percentage point from GDP growth this year.
Go deeper