Wall Street frets over fate of corporate tax cut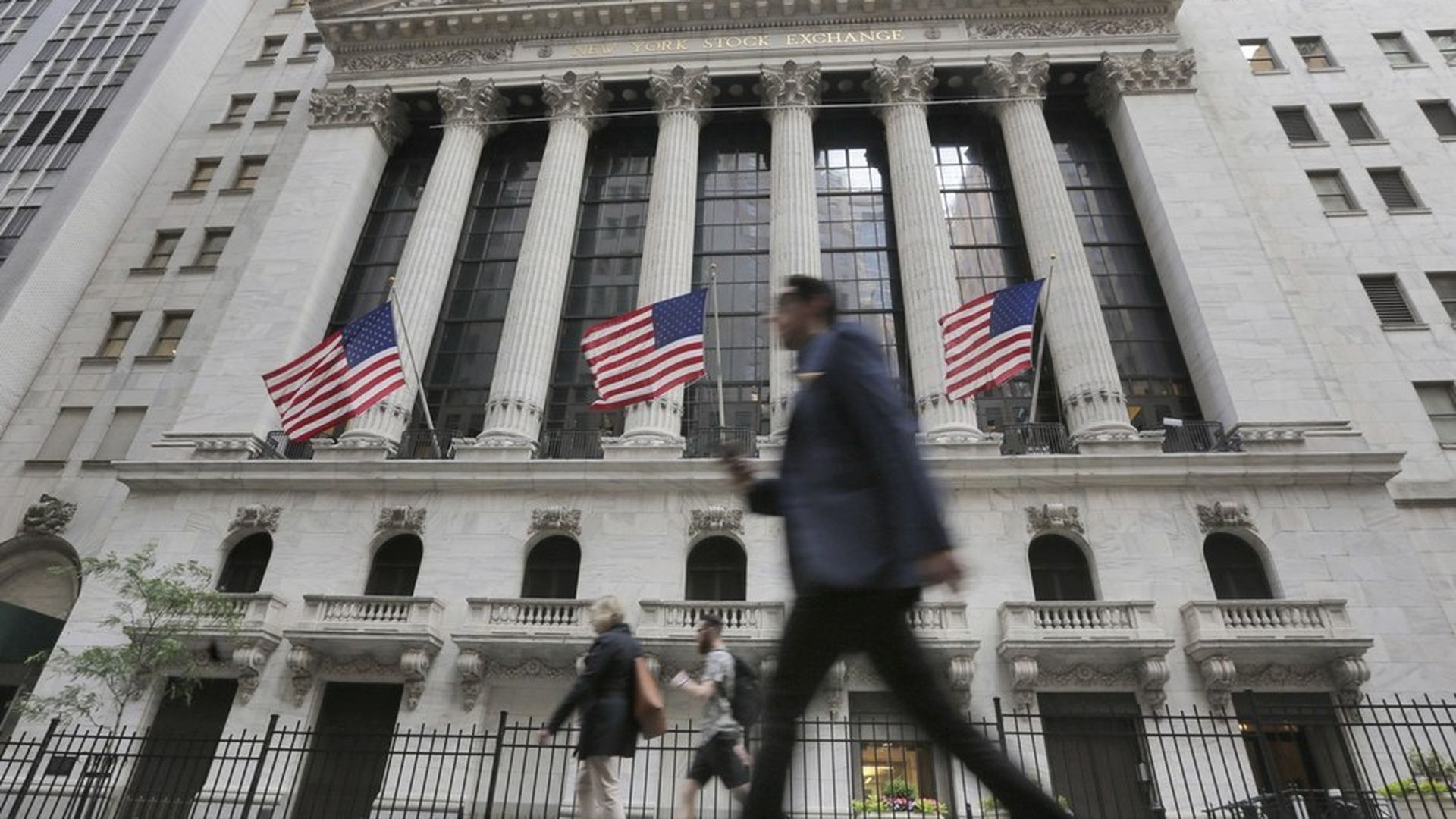 Between Election Day and March 1st, the S&P 500 rose nearly 11%, but has fallen 0.17% in the roughly three weeks since. This loss of momentum indicates that investors are beginning to worry about the fate of corporate tax reform, as the debate over healthcare is revealing broader divisions among Republicans in Washington, according to the Wall Street Journal.
Why it matters: Corporate tax cuts are the simplest way for Washington to cheer up Wall Street — Goldman Sachs recently estimated that the House GOP tax reform plan would boost S&P 500 income by 10%, more than enough to justify the recent run up in stocks. But a closer look at the data shows that investors have lost some confidence in the Republican Party's ability to shepherd major corporate tax relief into law. Smaller firms, which generally pay higher corporate taxes, have suffered in recent weeks, while large banks and utilities have fared better, boosted by unrelated forces like higher interest rates.
What's next: Stock markets can likely handle a delay of corporate tax reform, as long as Wall Street still believes it's coming eventually. Ian Shepherdson of Pantheon Economics assumes that deficit hawkery will prevent the GOP from coming together on a tax plan, but that the Trump Administration will be able to pass a deficit-funded tax and spending program, worth 1% of GDP, with the help of red-state Democrats. But this sort of optimism can only hold out so long before White House must show that it can shepherd one coalition or another to pass business-friendly reforms.
Go deeper