Wall Street braces for market slowdown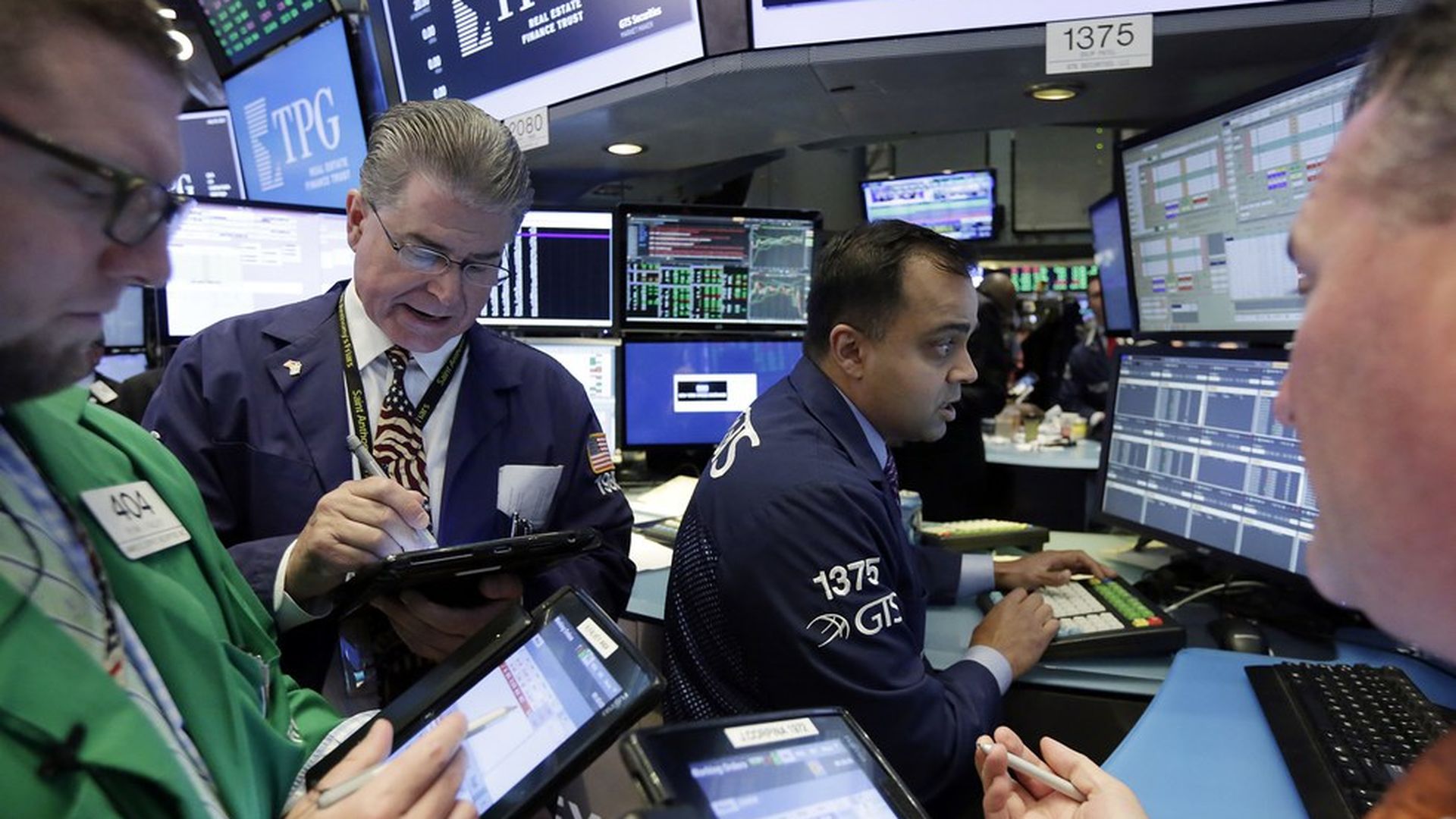 Signs keep popping up that we're at the end of this long bull run. Here's another warning shot: Analysts at the Wall Street behemoths HSBC, Citigroup and Morgan Stanley "see mounting evidence that global markets are in the last stage of their rallies before a downturn in the business cycle," per Bloomberg.
"[T]he breakdown of long-standing relationships between stocks, bonds and commodities, as well as investors ignoring valuation fundamentals and data, [mean] stock and credit markets are at risk of a painful drop."
"[L]ike they did in the run-up to the 2007 crisis, investors are pricing assets based on the risks specific to an individual security and industry, and shrugging off broader drivers, such as the latest release of manufacturing data."
Why it matters 1: "As traders look for excuses to stay bullish, traditional relationships within and between asset classes tend to break down."
Why it matters 2: "[A] classic late-cycle expansion -- an economy with full employment and slowing momentum -- tends to see a decline in corporate profit margins. The U.S. is in the mature stage of the cycle -- 80 percent of completion since the last trough -- based on margin patterns going back to the 1950s."
Be smart: A Bloomberg video points out that investors are looking for the "next piece of sugar," which could include progress on tax cuts.
Go deeper