Virginia is still Trump country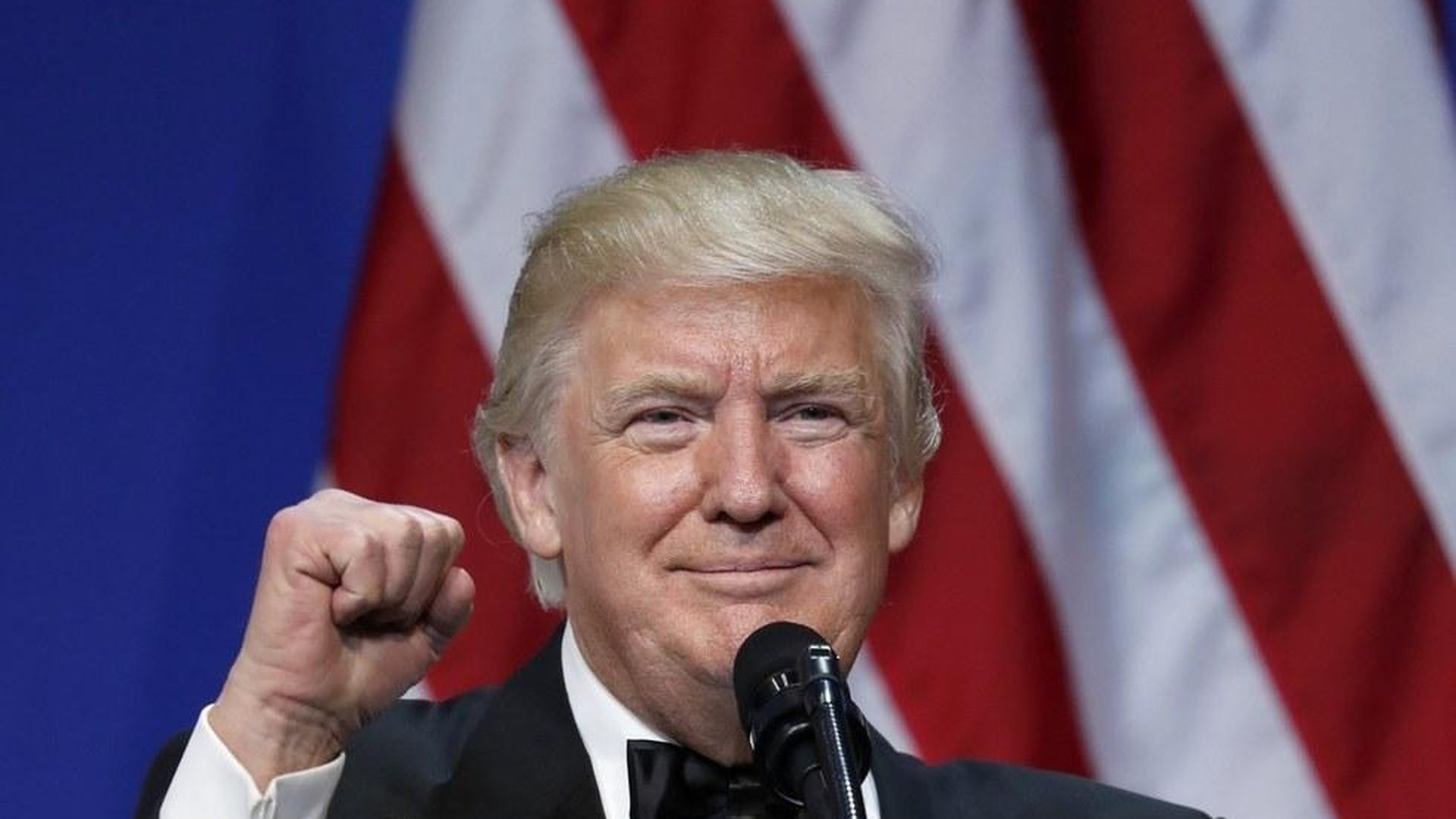 Former Republican National Committee chairman Ed Gillespie "barely survived an anti-establishment scare to claim the Republican nomination for governor of Virginia," the NY. Times' Jonathan Martin writes with Arlington dateline (we know what's up with that).
"Gillespie will face Lt. Gov. Ralph Northam [who beat former congressman Tom Perriello] in a November clash that may test how much of a burden President Trump is among moderate voters."
Why it matters: "The unexpectedly narrow outcome illustrated Mr. Trump's enduring appeal among conservatives."
Gillespie opponent Corey Stewart, the chairman of the Prince William County Board of Supervisors, emulated Trump's "incendiary style by railing against political correctness and vowing to protect the state's Confederate monuments."
"It was a deeply embarrassing night for Mr. Gillespie, who greatly outspent Mr. Stewart."
Go deeper