VA to switch to Defense Department electronic health record system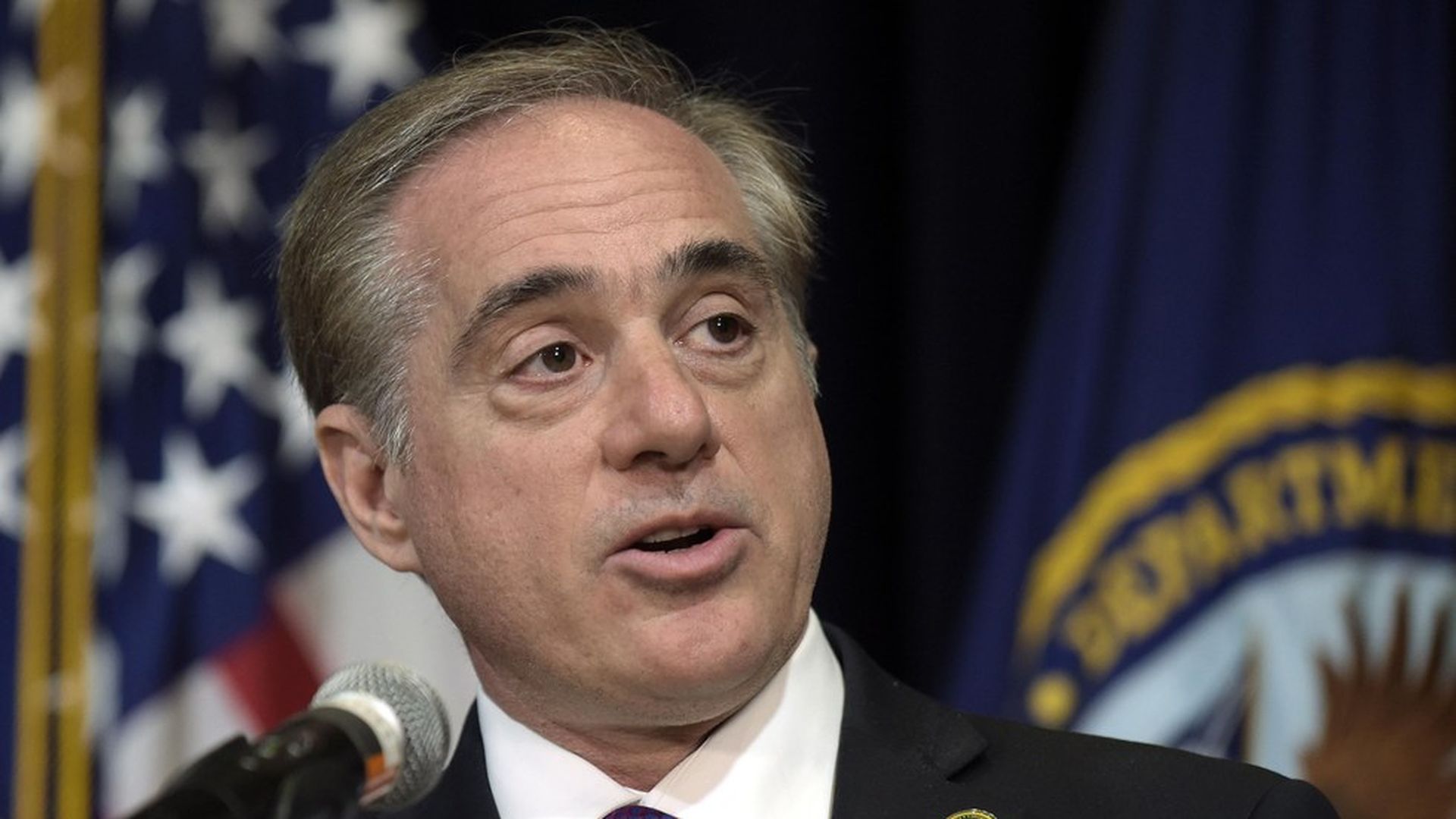 Veterans Affairs secretary David Shulkin announced today that the VA will officially move its electronic health records system from its highly regarded, in-house system called VistA to the same commercial one that the Department of Defense is adopting. Cerner, the health technology conglomerate based in Kansas City, Mo., is working on the DoD medical records project and will earn billions of dollars in extra money to convert the VA system.
Why it matters: The VA system has been criticized for years — Cleveland Clinic CEO Toby Cosgrove told Axios earlier this year that it was behind the times. Shulkin said the VA and the Defense Department have spent years trying to get their systems to talk to each other, but that both agencies "will continue to face significant challenges if the Departments remain on two different systems."
Wall Street kinda cheered: Cerner's stock jumped more than 2% Monday after the news was announced, but tempered down to a 1% increase.
Go deeper