U.S. plans missile defense test amid North Korea tensions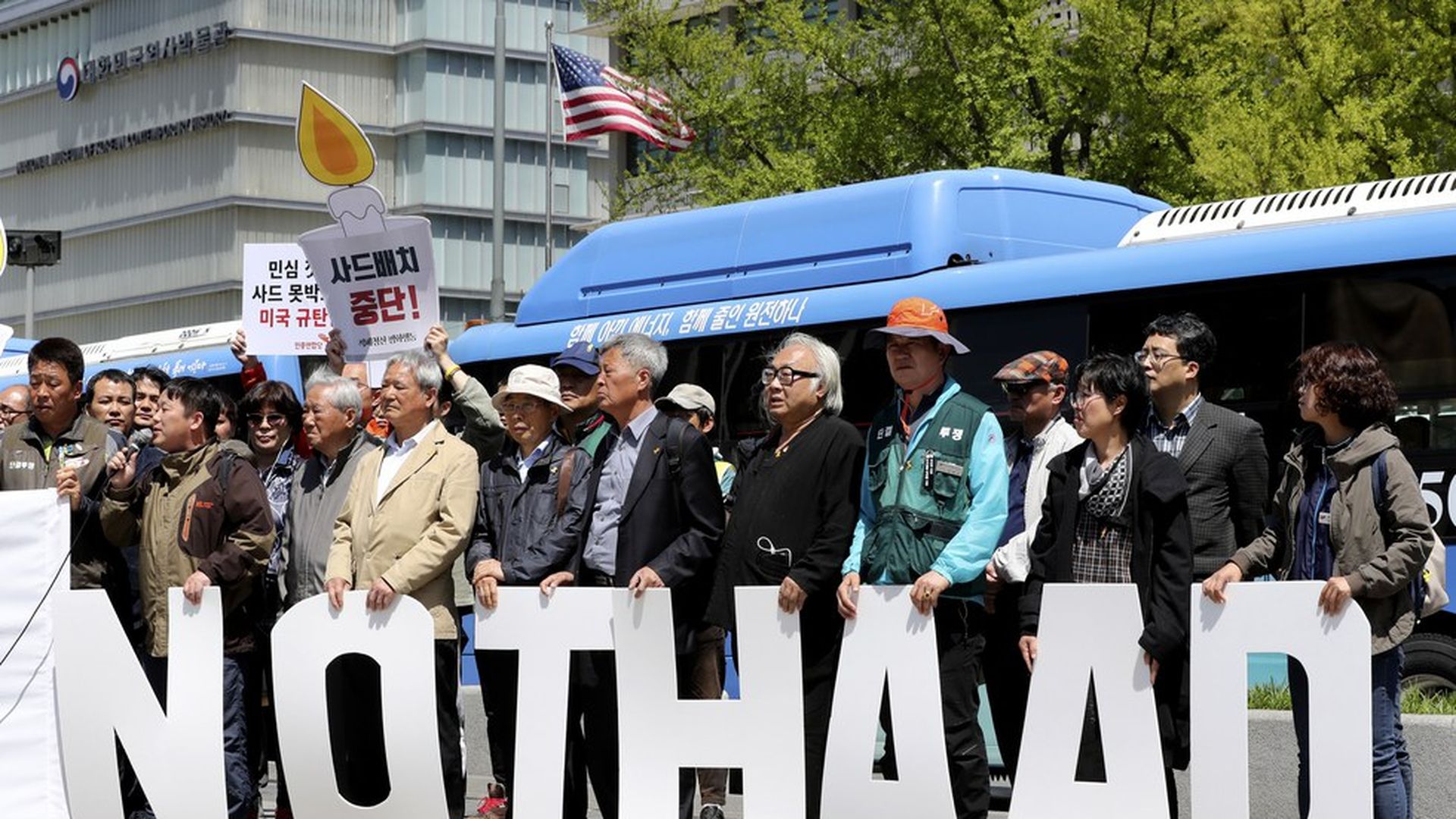 The U.S. will be testing its THAAD missile defense system against intermediate-range missiles in the next few days from Alaska, per two U.S. officials, which would be the first test of its kind, as Reuters reports.
The problem: South Korea delayed deployment of THAAD launchers last month and China has been resistant to the THAAD rollout since it suspects it could be used to spy on its own defense and nuclear deterrence systems. Relations between China and South Korea have soured recently over this issue. More via CNN.
What's next: The MDA told Congress last month it would be delivering 52 more THAAD interceptors to the U.S. army between October of this year and September 2018. That would reach a total of 210 since May 2011.
Go deeper