U.S. Military plane crashes in Mississippi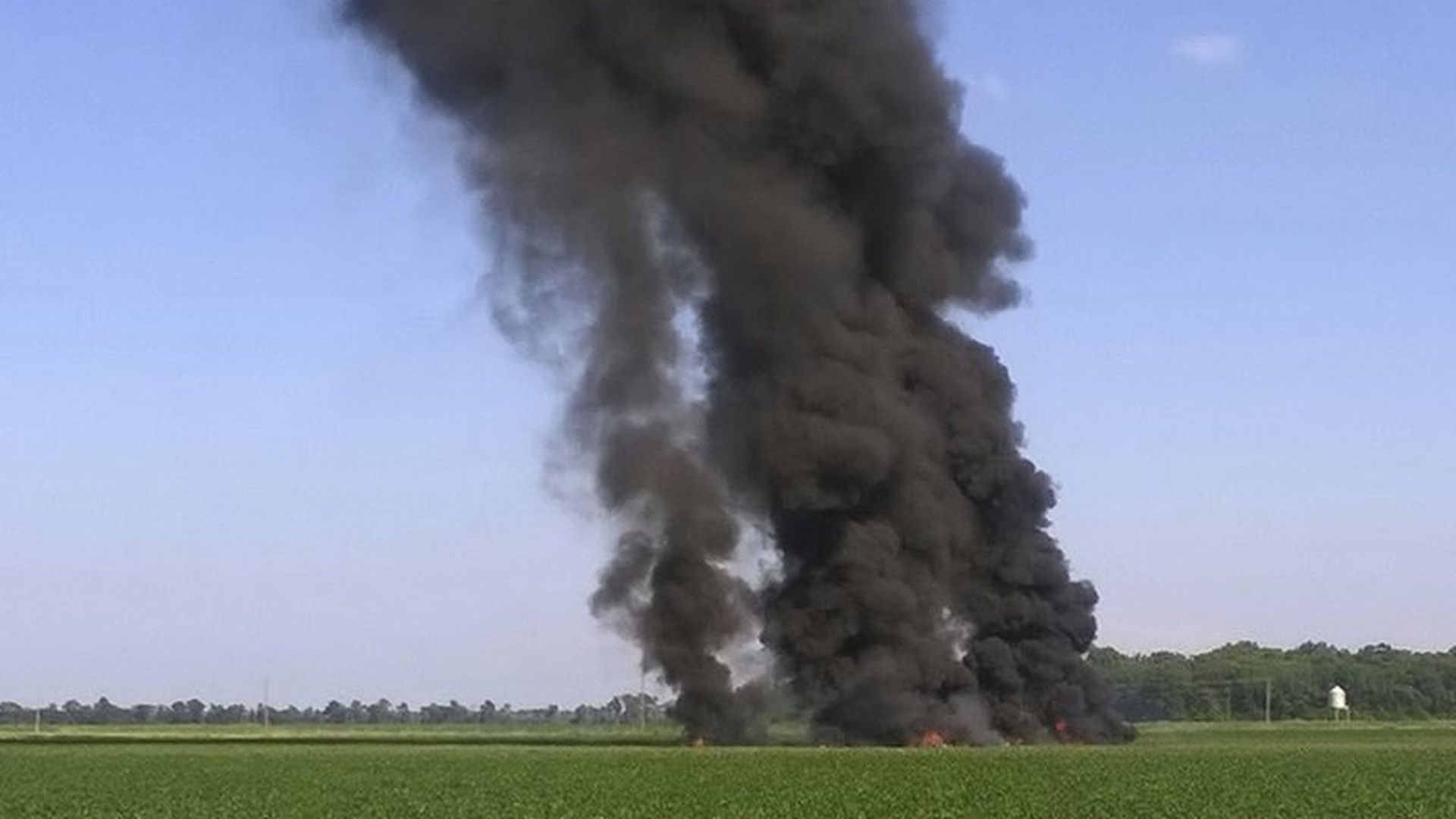 A Marine Corps refueling tanker crashed into a field in rural Mississippi, killing at least 16 people aboard, AP reports from Itta Bena, Miss.:
"[T]he KC-130 spiraled into the ground about 85 miles ... north of Jackson in the Mississippi Delta."
"Andy Jones said he was working on his family's catfish farm ... when he heard a boom and looked up to see the plane corkscrewing downward with one engine smoking."
"Jones said the plane hit the ground behind some trees in a soybean field ... The force of the crash nearly flattened the plane."
Go deeper