U.S. manufacturing posts six straight month of gains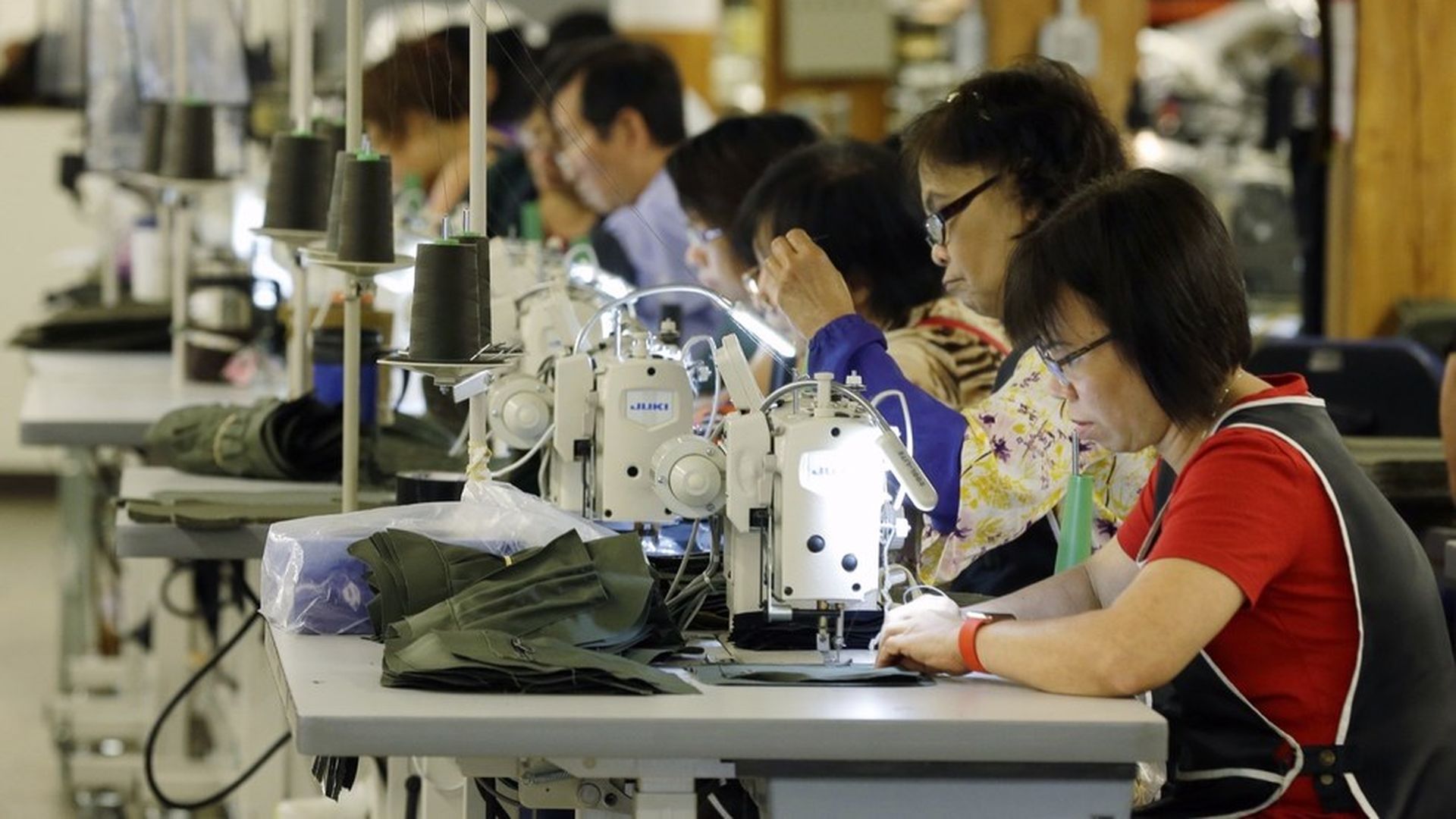 Manufacturing output rose year-over-year for the sixth straight month, to reach its highest level since July of 2008, the Federal Reserve announced Friday. The Fed also noted strong growth in the mining sector and that the utilities sector struggled due to unseasonably warm weather.
Why it matters: The figures reinforce the narrative of a strengthening economy, and underscore the negative effect that the collapse in oil prices had on the American economy. Energy extractors cut way back on investment last year, hurting U.S. manufacturing growth.
Go deeper