U.S. drops 'offensive' anti-Taliban leaflets in Afghanistan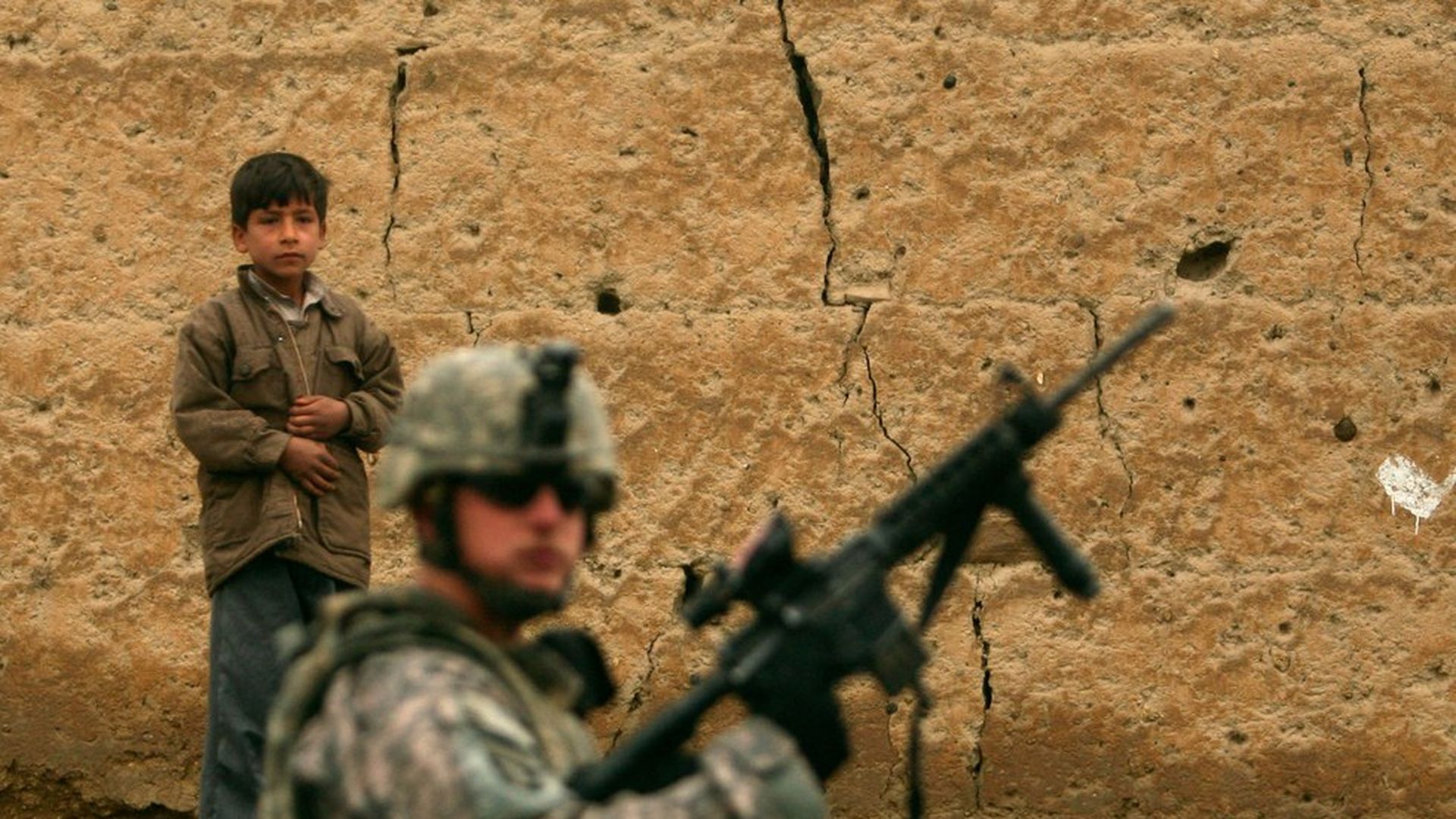 An American commander in Afghanistan apologized after U.S. forces distributed leaflets meant to turn Afghan citizens against the Taliban that contained an image that was "highly offensive" to Islam, per the New York Times.
Why it caused offense: The leaflet had part of the Taliban's flag — which contains a passage from the Quran — "superimposed onto the side of a dog, an animal considered unclean by Muslims."
The result: The Taliban mounted a retaliatory suicide attack near the entrance of Bagram Air Base that caused "a small number of casualties," including one U.S. citizen.
Why it matters: The U.S. still faces significant cultural difficulties in fighting the war in Afghanistan even after 16 years. Maj. General James Linder, who leads U.S. and NATO special forces in Afghanistan, said, "I sincerely apologize. We have the deepest respect for Islam and our Muslim partners worldwide."
Go deeper