Ukraine says it thwarted another cyber attack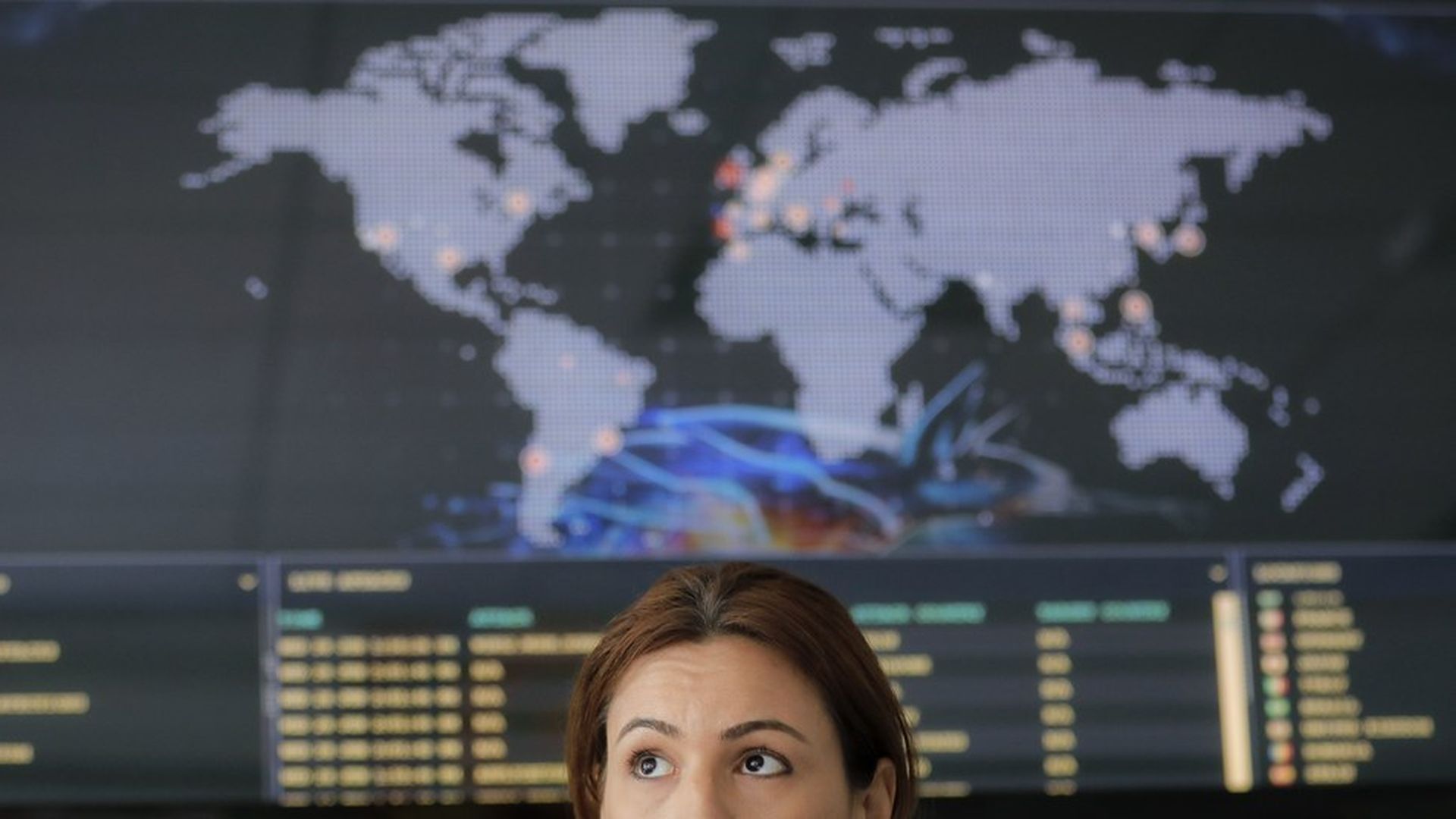 Ukraine's Interior Minister reports that authorities have avoided a second cyberattack, which was intended to hit Tuesday on the heels of last week's GoldenEye malware attack, per the AP. Ukraine's SBU security service also says it has evidence suggesting Russian security services were involved in the first attack, per CNET.
About round two: The Interior Minister claims the second attack, like the first, originated from the Ukrainian tax company M.E. Doc, whose servers were seized by Ukrainian police Tuesday. The second attack was supposed to be the second stage of the first and was set to peak 4pm Ukraine time Tuesday.
Why it matters: Ukraine sustained major network outages that officials called "unprecedented" in last week's attack, which also hit 64 other countries. Catch up on the first stage of the GoldenEye attack here. Such attacks are becoming more common around the globe.
Go deeper