Ukraine hackers demand $256k in Bitcoin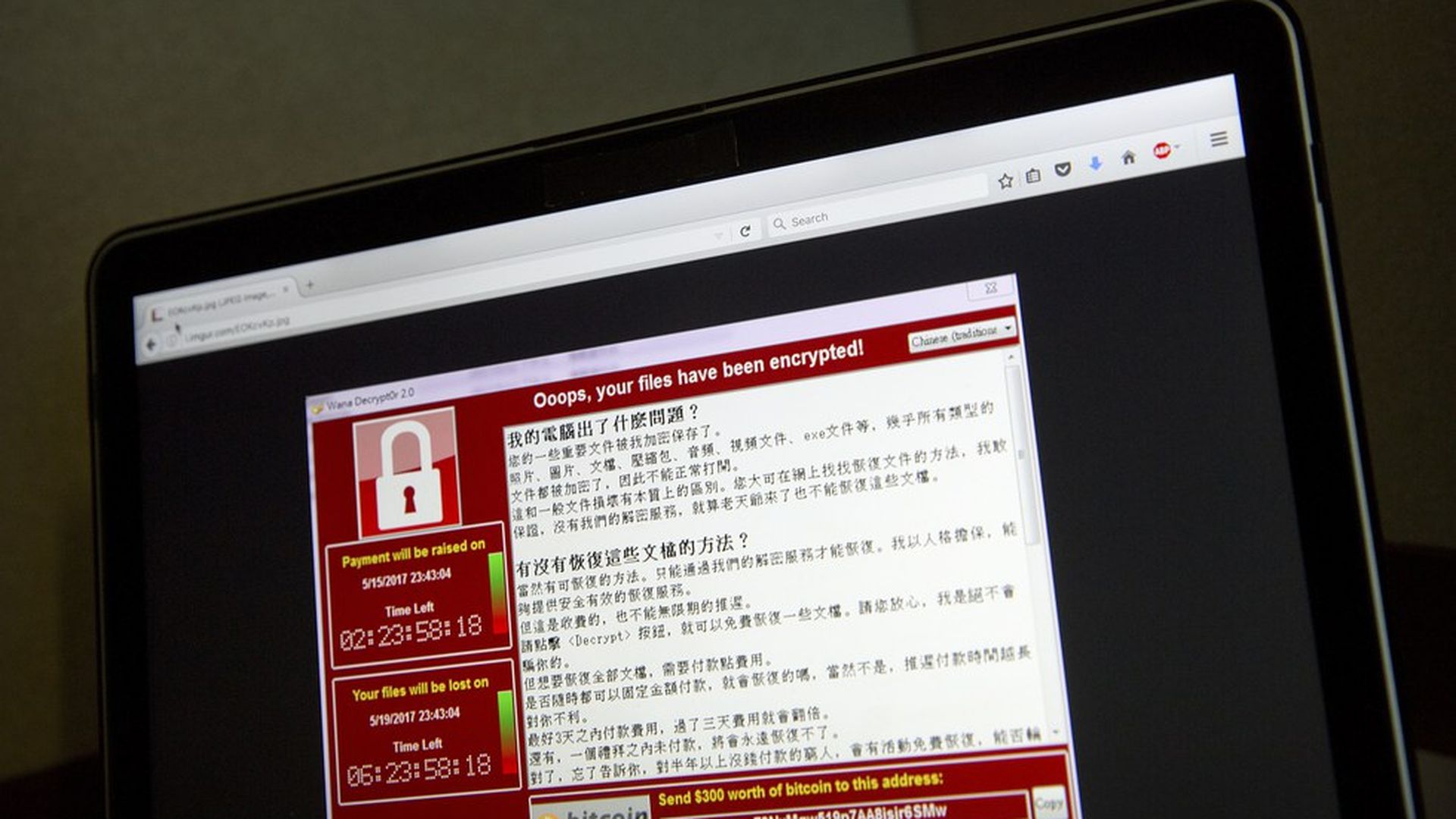 The hackers responsible for a massive cyberattack that began in Ukraine and spread around the world last week are demanding 100 Bitcoin, worth $256,000, in exchange for unlocking victims' files, per a Forbes report.
The hackers making this demand "are likely those responsible for NotPetya," but Forbes reports that one researcher was "baffled" as to why the hackers didn't prove "once and for all they were the true NotPetya perpetrators."
Go deeper: Some researchers wonder if this demand could be "another piece of purposeful misdirection" from Russia, which Ukraine has blamed for the attack. Disguising this as a ransomware attack could help push responsibility onto an unknown hacking group instead of, say, state hackers who don't normally use ransomware.
Go deeper