U.K. raises threat level to 'critical'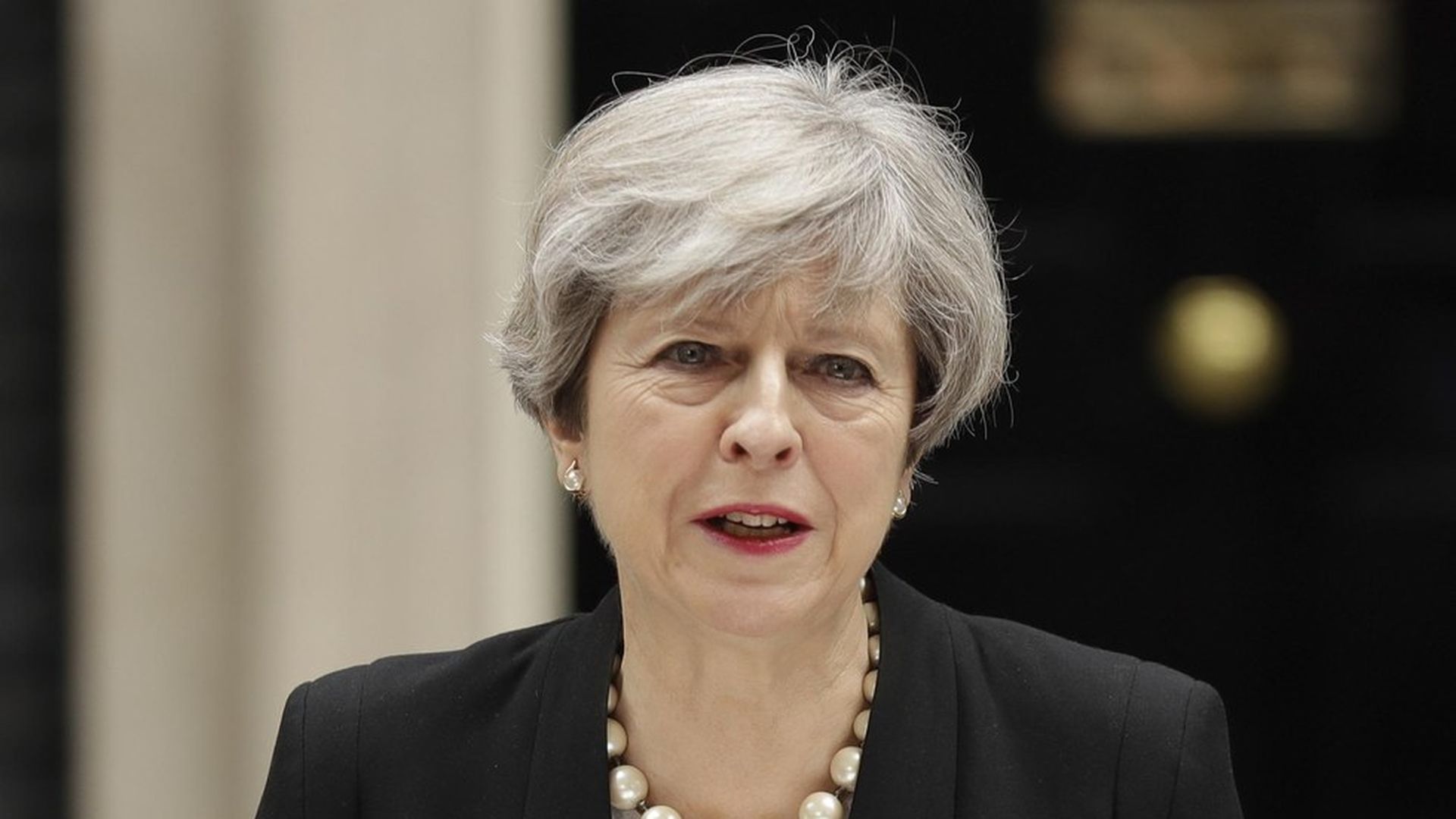 British Prime Minister Theresa May announced that, for the first time in almost a decade, the United Kingdom's terrorism threat level would be raised from severe to critical, which means that "an attack is expected imminently."
The reasoning: May said it's possible that "a wider group of individuals" was behind the Manchester attack.
What will happen: Military units will be deployed alongside armed police in "key areas" and at "certain events" across the U.K. under police command.
Her closing: "We stand defiant. The spirit of Manchester and the spirit of Britain is far mightier than the sick plots of depraved terrorists."
Go deeper