Two Chinese men charged with distributing opioids in the U.S.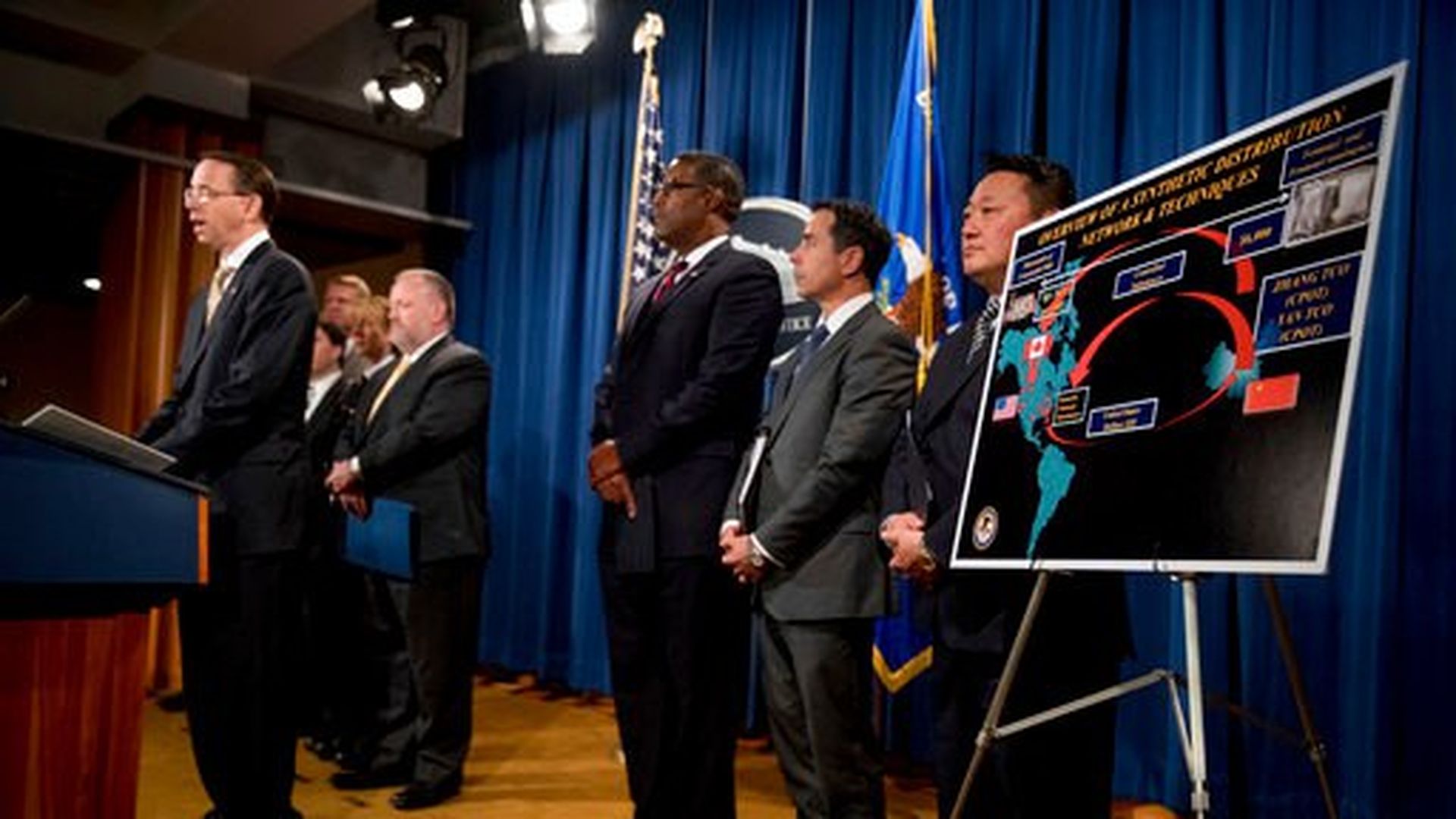 Two Chinese men have been indicted by federal grand juries in Mississippi and North Dakota for allegedly manufacturing fentanyl and other opioids and running a massive drug network in the U.S. Three Americans were also charged for affiliation with the two men. Law enforcement officials were able to intercept thousands of lethal doses worth of acetyl fentanyl. One of the men, Jian Zhang, was also charged with acting in a way that resulted in the deaths of four Americans.
Why it matters: The DOJ heralded the indictments as the first ever against Chinese manufacturers of fentanyl, the powerful opioid that killed more than 20,000 Americans last year.
Go deeper