Trump's "very good" conversation with Putin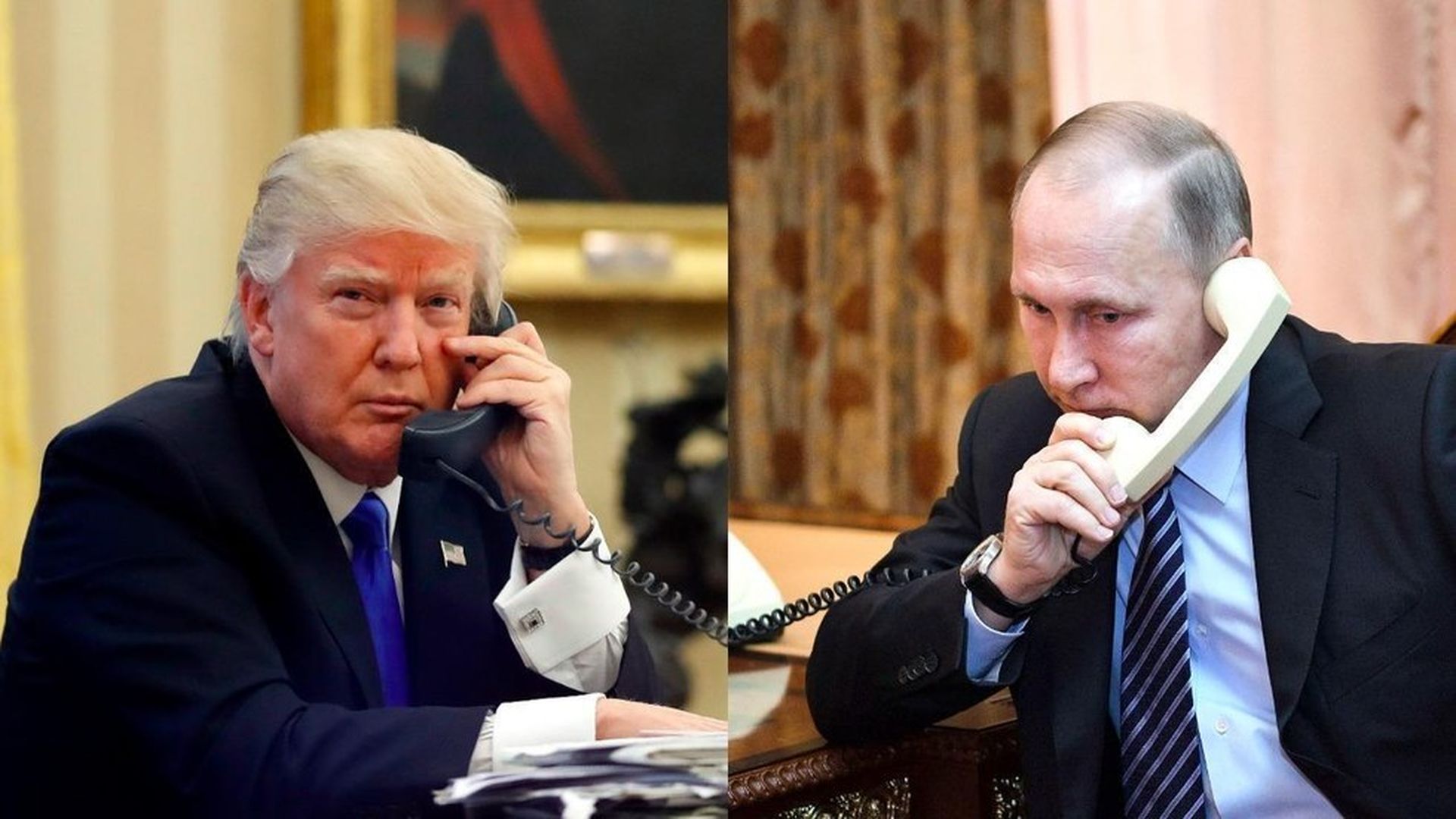 President Trump spoke with Russian President Vladimir Putin via telephone this afternoon, a conversation that the White House described as "a very good one." More from the WH readout:
The big thing: Trump and Putin agreed "the suffering in Syria has gone on for far too long" and to "do all they can to end the violence." Additionally, they discussed the establishment of humanitarian safe zones, and Trump confirmed he'd be sending a representative to Russian-led talks between the Syrian government and the opposition in Kazakhstan this week.
Other topics: How to "eradicate terrorism throughout the Middle East" and "the very dangerous situation in North Korea."
Go deeper