Trump's team adjusts Russia probe messaging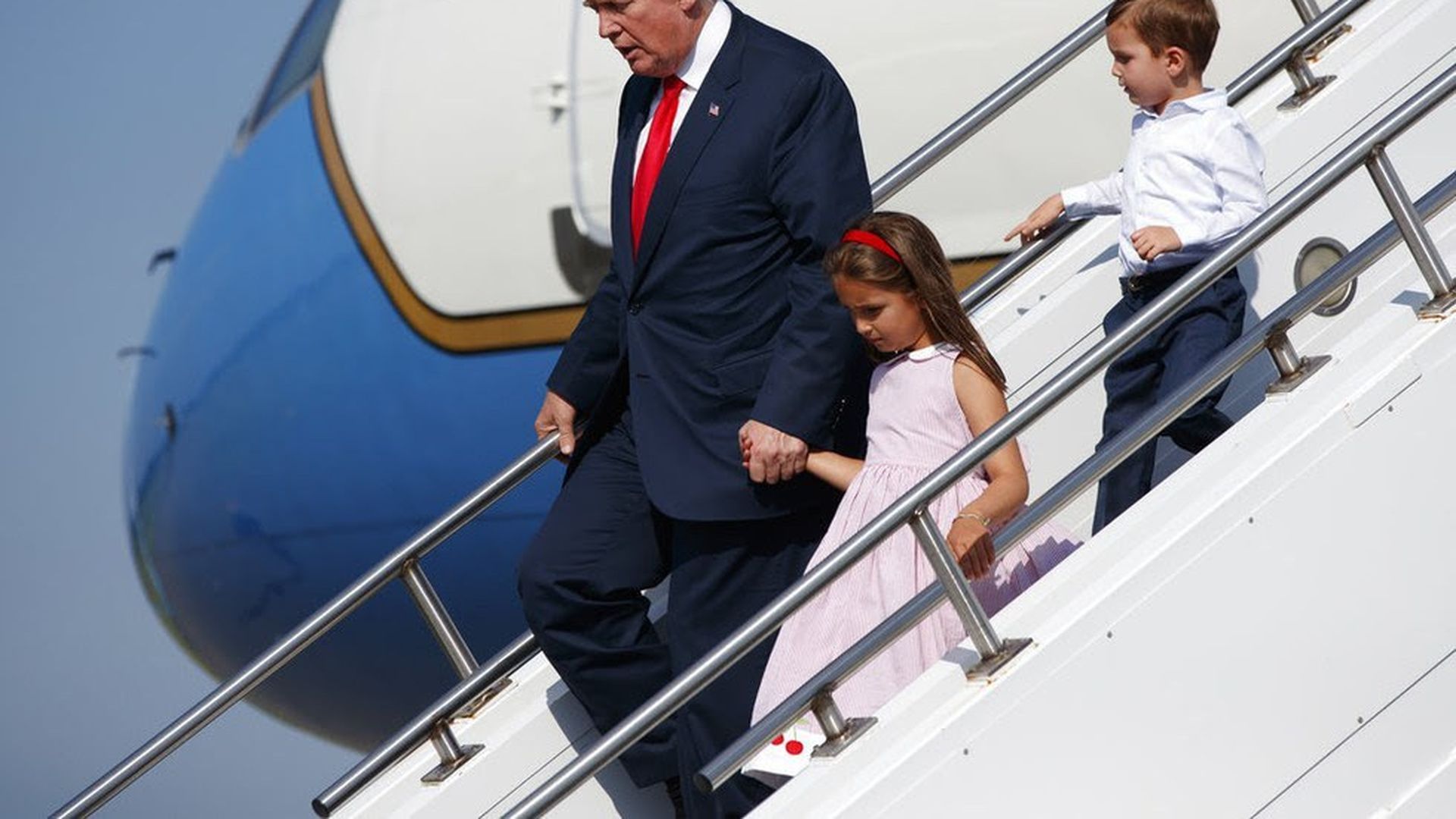 After a couple of months of bombast, lawyers and spokespeople for President Trump appear to be trying to lower the temperature on the Russia investigation — talking more respectfully about special counsel Bob Mueller, laying off Attorney General Sessions, and making noises about cooperation.
Be smart: Whatever his lawyers and spokespeople say, what will matter is what Trump says — and he has shown he's willing to change course with any whim or tweet.
Lawyers watching the case closely found it a telling change of tone when the new White House special counsel, Ty Cobb, told Politico he has "a very respectful and professional relationship with Bob Mueller. I think very highly of him."
On one key Russia-related question, Trump's teams moved from outright denial to the more sustainable position that the president did nothing wrong.
Trump's reps went from saying he played no role in preparing Don Jr.'s misleading statement about the purpose of his Trump Tower meeting with a Russian lawyer, to saying that the president helped "as any father would" — but was acting on only "limited information."
Trump advisers contend that no one lied, and say their approach has always been to focus on what was "perfectly legal."
Jay Sekulow, a member of Trump's legal team, tells Axios: "There's no message change here. It's just as issues develop, we respond to them within the context of what you can discuss and what you can't. As an issue comes up, you examine that in the context of an overall inquiry."
Outside experts say the shift is both revealing and necessary:
Robert Bauer — a top Democratic lawyer who has written extensively about Mueller's probe from his perch at NYU Law School, where he now teaches political law and splits time with his D.C. practice — said Trump lawyers are "in somewhat of a retreat following disclosures in the press."
Bauer: "First the line was that he knew nothing at all; now it is that he had limited knowledge. The former position did not hold under pressure and the latter only raises the question: 'What did he know and when did he know it?'"
Matt Miller, an MSNBC contributor and former Obama Justice Department official: "They have to tell the truth not just because it's the right legal strategy, ... but also because [lying] makes the legal situation worse."
Go deeper