Trump's summer will be filled with foreign policy changes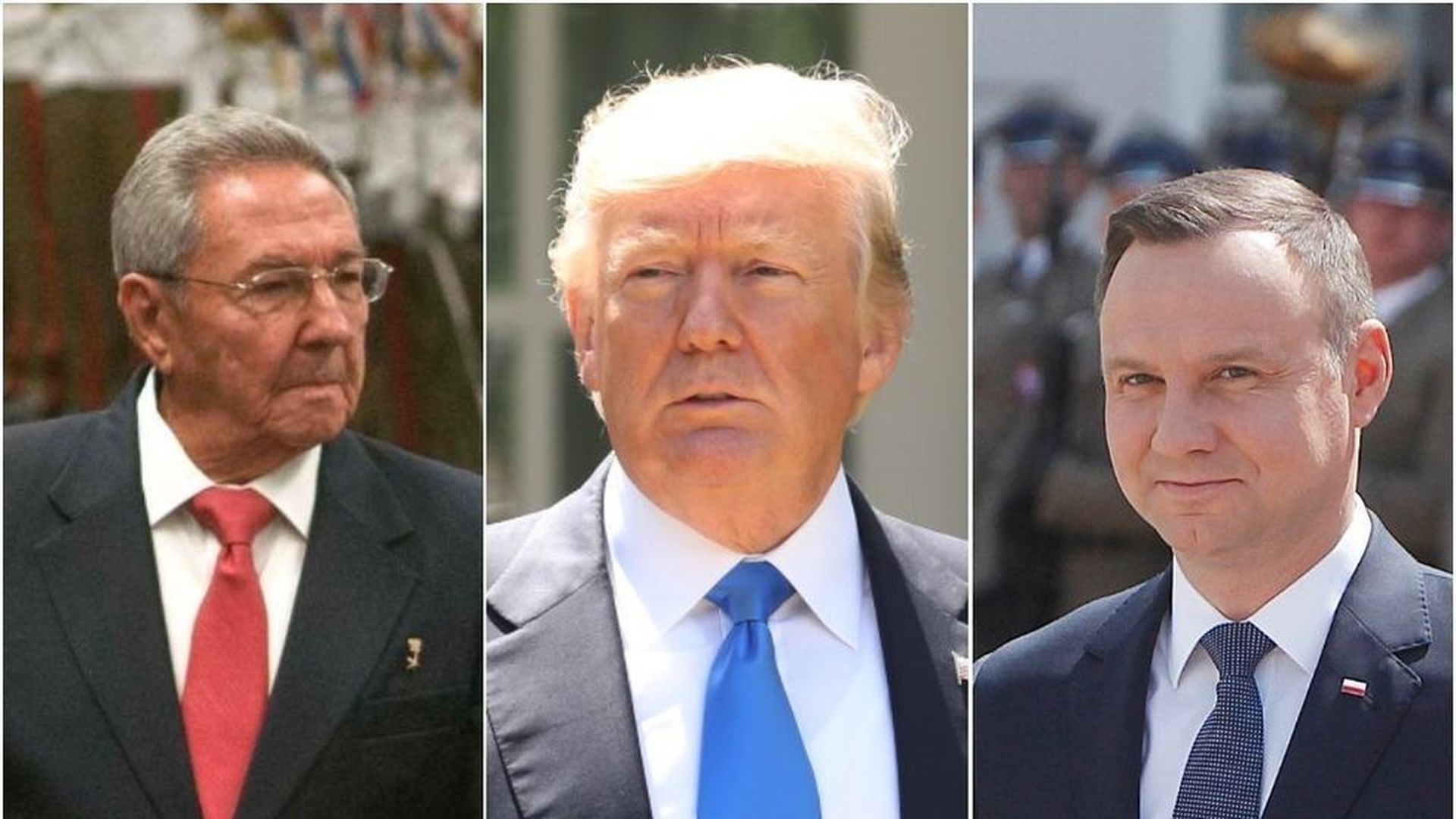 "Trump expected to unveil new Cuba policy as early as next Friday," by Reuters' Matt Spetalnick: "Trump is expected to visit Miami as early as next Friday to announce a new Cuba policy that could tighten rules on trade and travel, rolling back parts of ... Obama's opening to the island."
White House statement yesterday: "President Donald J. Trump accepted the invitation of the President of the Republic of Poland, Andrzej Duda, to visit Poland in advance of the G20 Summit in Hamburg, Germany."
The big story at the G20 summit, in early July: Trump and Putin will both be there, and are expected to meet.
Trumplomacy: "As Tillerson calls for calm, Trump calls out Qatar on terror" AP's Josh Lederman: "Trump is ramping up pressure on Qatar to stop what he calls a 'high level' of financial support of terrorism, even as Secretary of State Rex Tillerson tries to calm the worst diplomatic crisis in the Persian Gulf in years."
Phrase that pays: Trump, asked about NATO in the Rose Garden: "I'm committing the United States, and have committed, but I'm committing the United States to Article 5. And certainly we are there to protect. And that's one of the reasons that I want people to make sure we have a very, very strong force by paying the kind of money necessary to have that force. But, yes, absolutely, I'd be committed to Article 5."
Go deeper