Trump's presidency "disaster" at home, says Boehner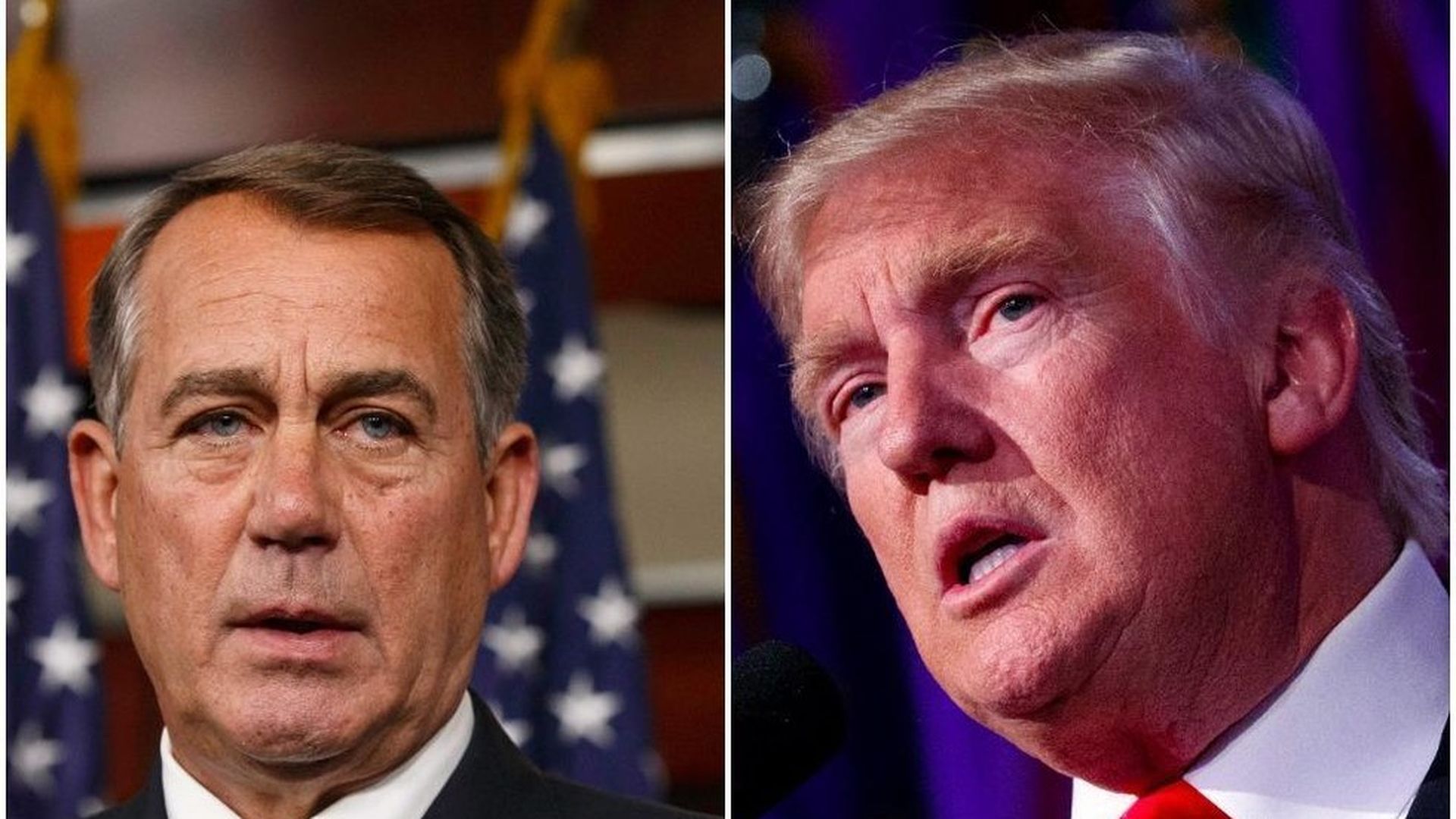 John Boehner told a conference of energy traders Thursday that, with the exception of foreign policy, President Trump's presidency isn't going well. The AP cites Rigzone, an energy publication, with this rough quote:
Everything else he's done (in office) has been a complete disaster ... He's still learning how to be president.
Go deeper